Wednesday, February 20
Stretch it Out and Recover Faster with Après Ski Yoga.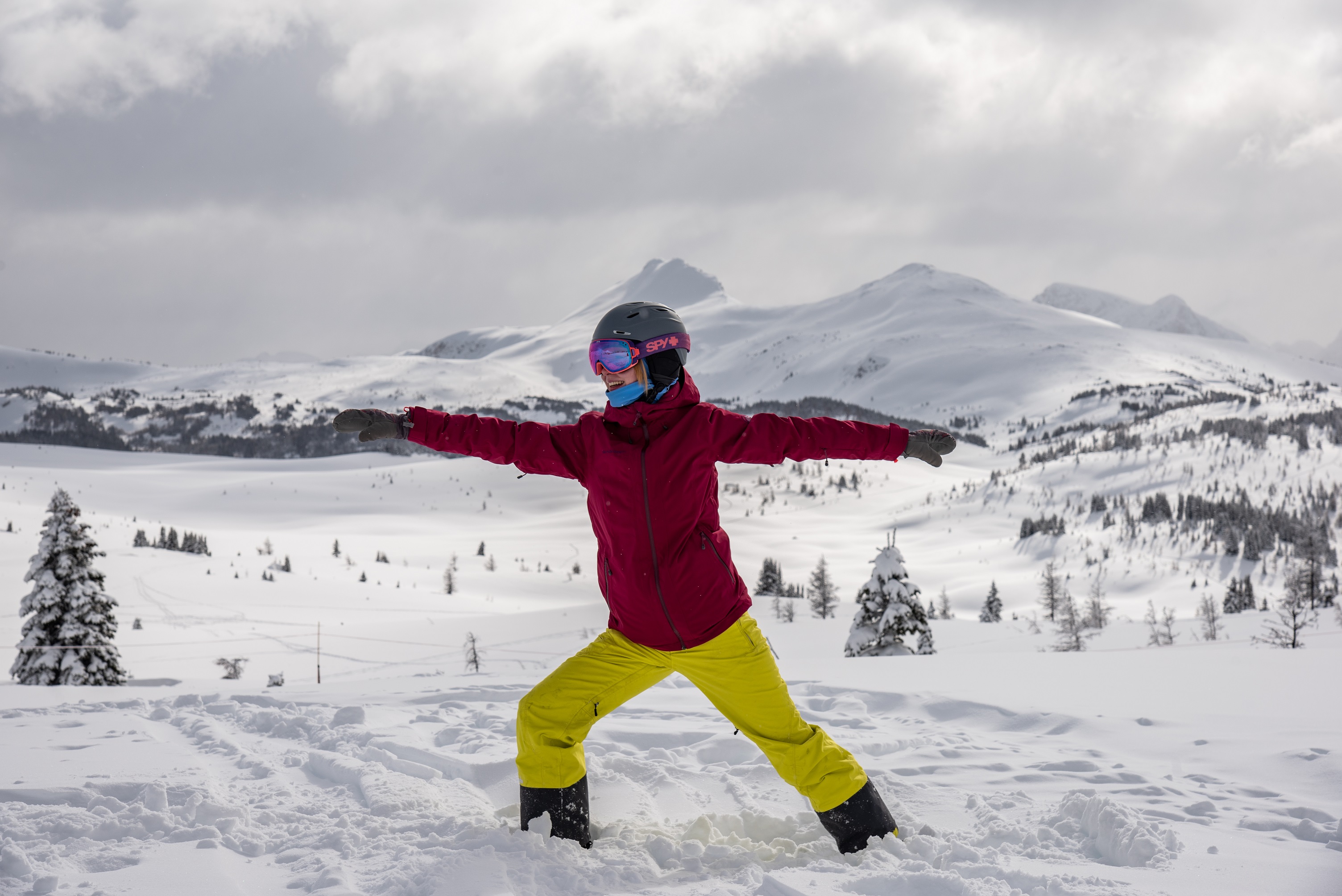 Feb 20, 2019
Stretch it Out and Recover Faster with Après Ski Yoga.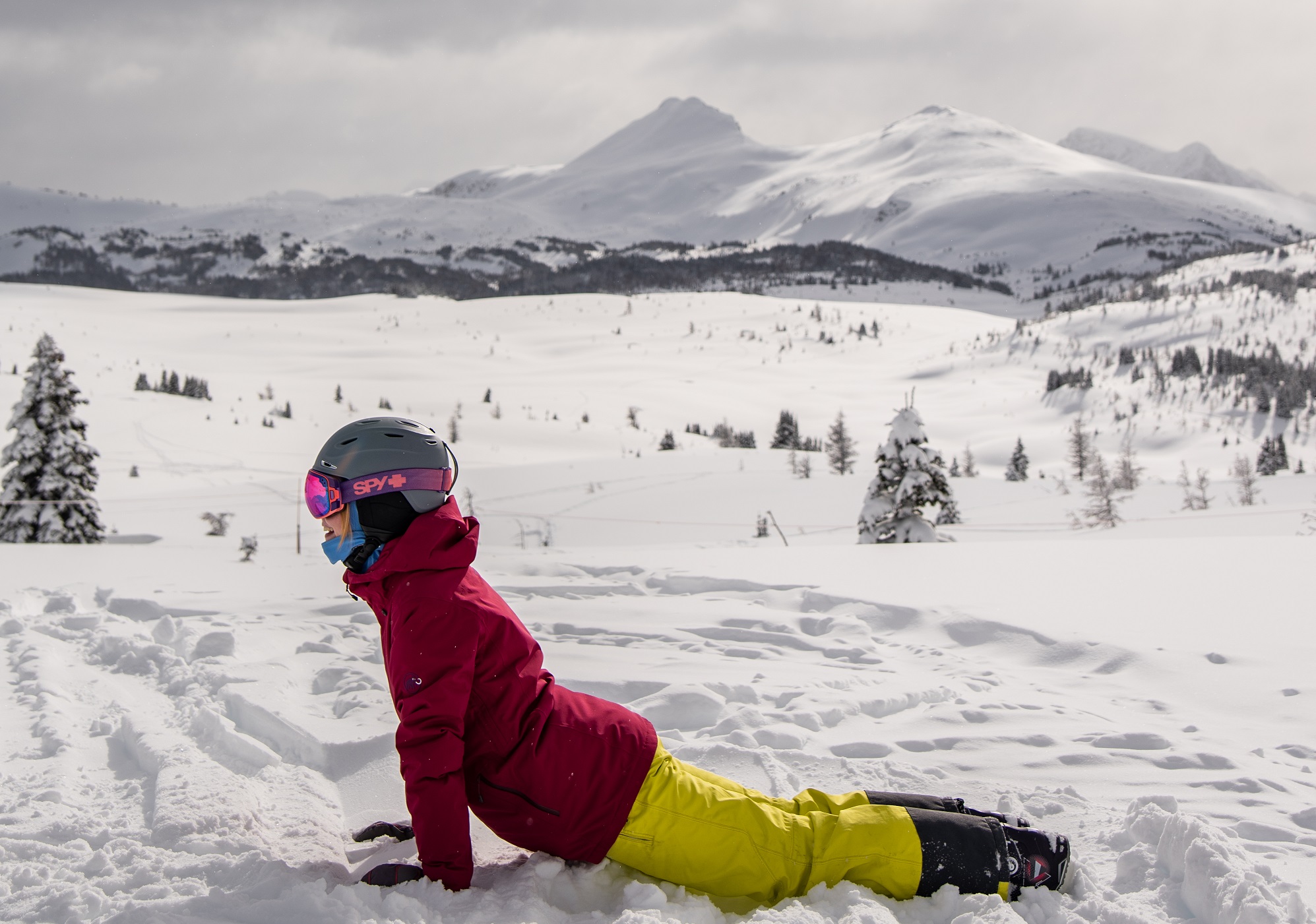 Burning quads, stiff lower back, and pain in muscles you didn't even know they existed? Take it easy, these are normal après ski experiences sometimes.
At Sunshine, we believe a short warm-up is essential before hitting the slopes, but did you know Après Ski Yoga is also great for skiers and snowboarders?
Although very different, riding and yoga complement each other very well. If after a full day hitting the slopes of Sunshine you've ever woken up to feel achy and stiff, post-ski yoga might be the solution for you!
Whether you're a sporadic or a committed skier, yoga can help you feel a whole lot better after a day on the snow. It helps you stay pain-free and avoid muscle stiffness, so you can wake up the next day feeling relaxed, energized, and ready to do it all over again and again.
Why Après Ski Yoga?
- Releases muscle tension: Practicing yoga relaxes the body and releases deeply held tension. You – and your muscles- will feel a lot less sore and fatigued by the end of the day.
- Minimizes injuries: If you're not heading to the mountains regularly, your body might be more susceptible to aches and injury. Yoga could increase your strength and flexibility, which can help prevent strains and sprains.
- Keeps your body ski ready: With your body already relaxed, the next morning you'll wake up ready to hit the slopes and have an awesome day.
FREE Roxy Après Ski Yoga
If you're ready to complement your pow turns with some fun flows, join us for a FREE après-ski stretch on Feb 22nd, 2019 and March 1st, 2019.
Once again, we're partnering with Roxy to bring you a FREE Après Ski Yoga session that will help you build strength and loosen up those ski muscles that often get forgotten.
Sarah van der Zweep, yoga instructor and passionate snowboarder, will be leading both sessions focusing on skiers and snowboarders' needs.
Sarah completed her 200hr yoga teacher training in Bali in May 2018 and has lived in the Bow Valley for 8 years. Over the years, she's found many parallels between snow sports and yoga - "Both offer moments of stillness, absolute presence and bliss."
So, get ready for some Après Ski Yoga fun! On both sessions, you will be moving through a slow nourishing flow to recover sore muscles after a day on the mountains. For more details about this free yoga event, click here.
Favourites Après-Ski Yoga Poses
If you can't make it to the mountains on those days, here are our favourites yoga poses that are good for a before or après' ski yoga practice.
- The Mountain: Isn't the name just perfect? By doing the Mountain, you can effectively improve your posture as you stretch your spine and increase your sense of balance. This can provide you with great stability on the long runs. This position also strengthens thighs, knees and ankles.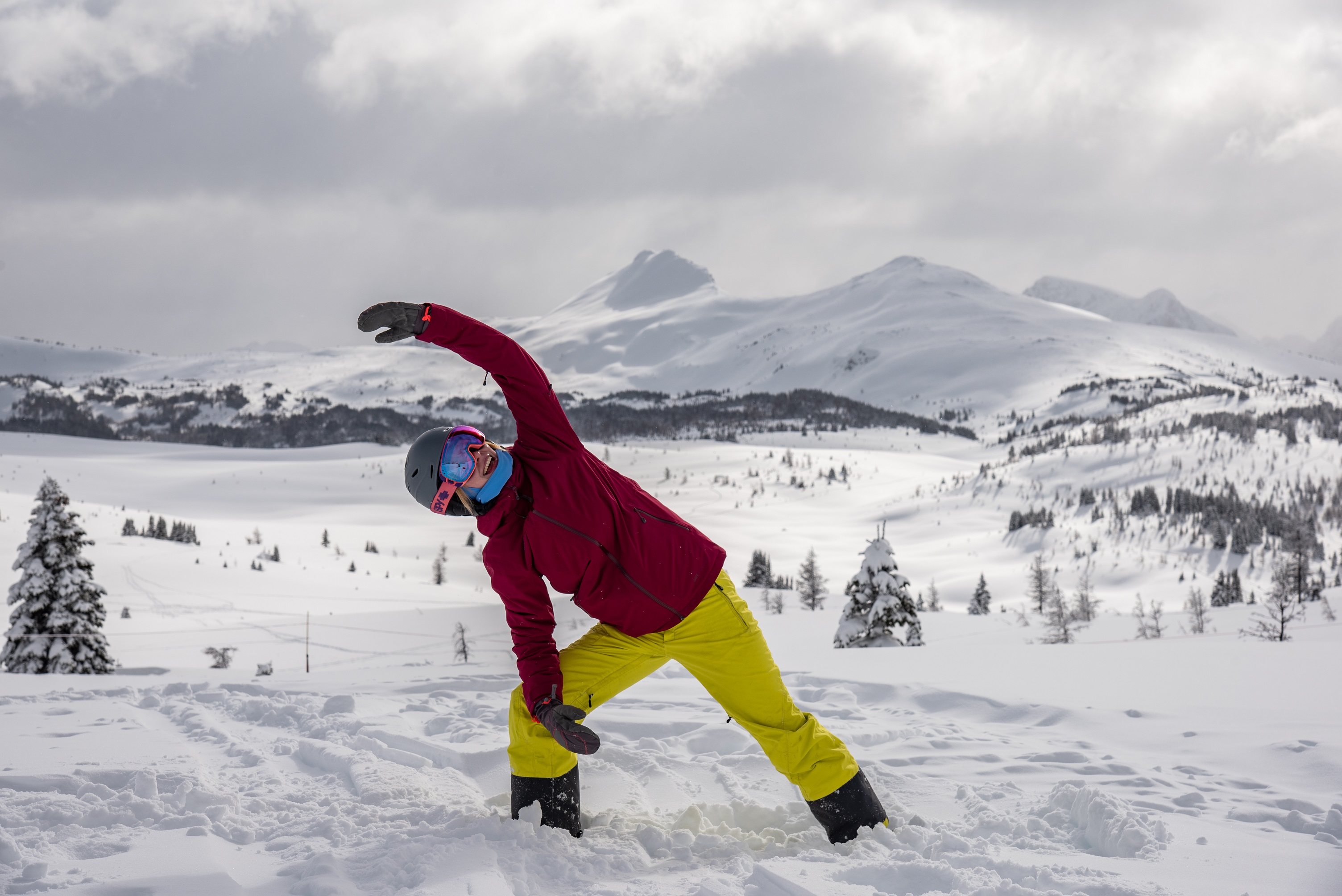 - The Chair: This position strengthens your muscle knees. Also good for the thighs, buttocks and ankles.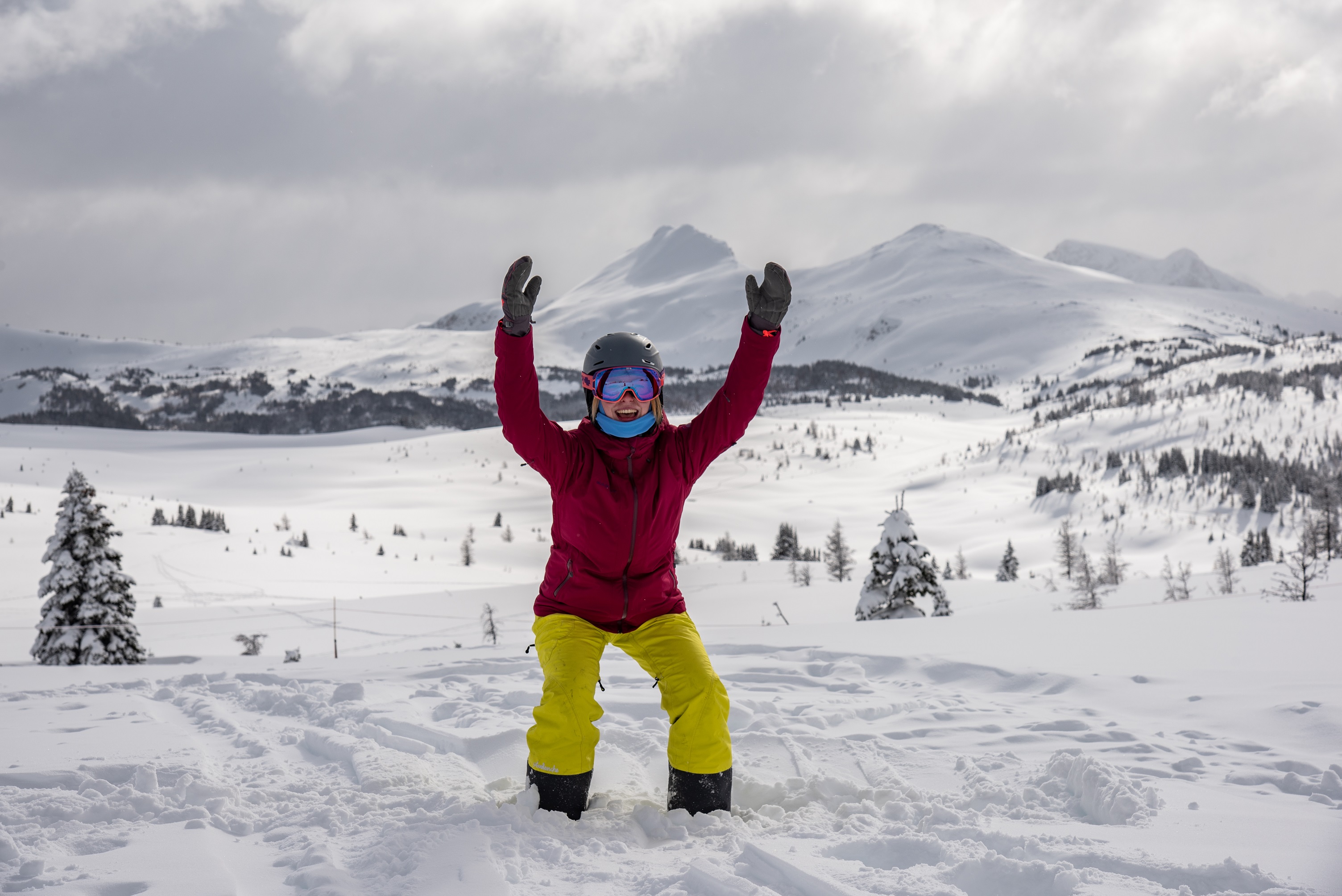 - The Warrior: Also called the Hero. You will need a lot of strength and stability for this yoga exercise. It helps stretch your shoulders, neck, back muscles, stomach and groin.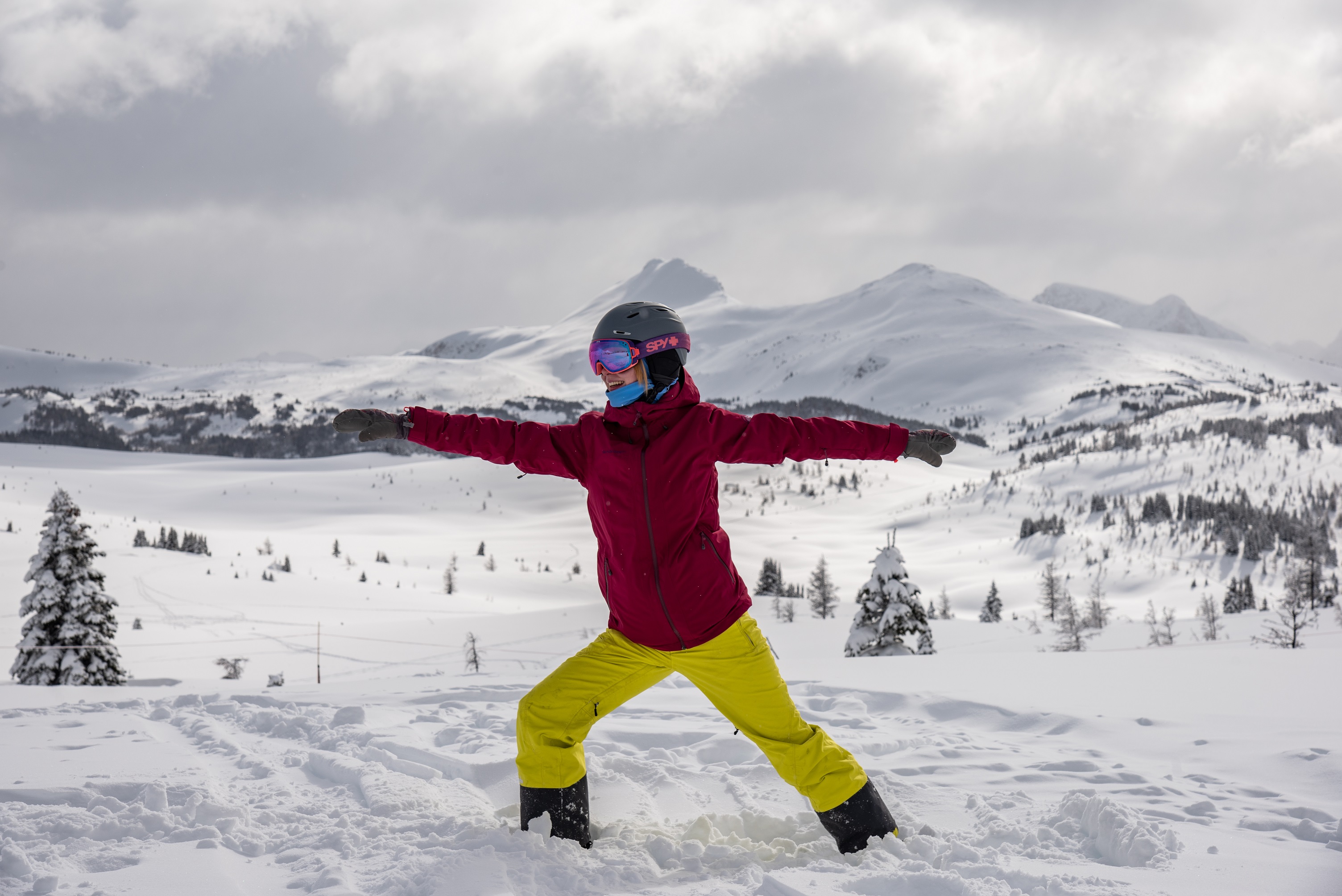 - Lunges: Do high lunges if you want to strengthen the legs, and low lunges to open up the hips and the quads.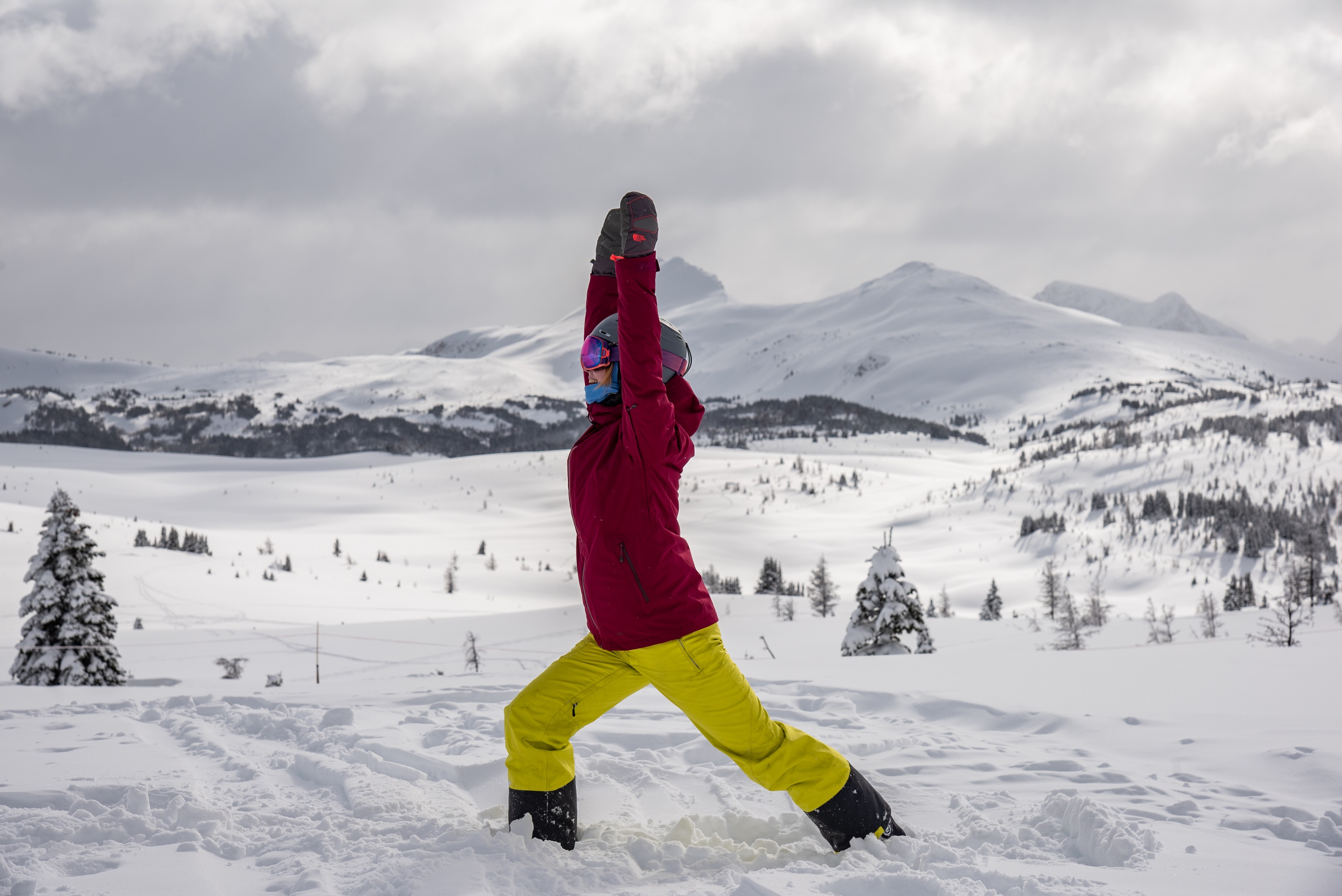 - Cow Face Pose: Also called Gomukasana, is one of the best poses you can do for opening tight shoulders and hips.