Friday, December 28
Winter Holidays are for SKIING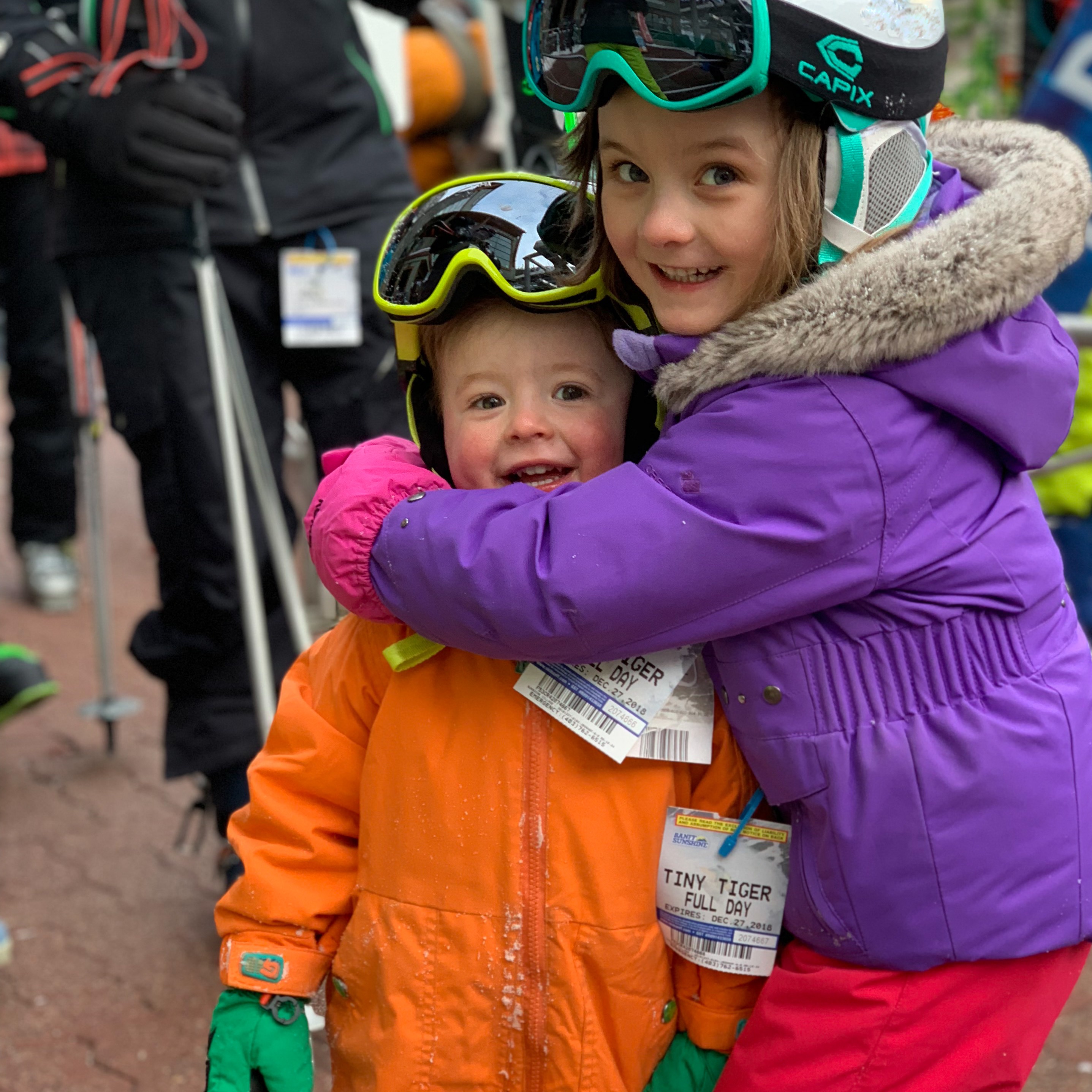 Dec 28, 2018
Winter Holidays are for SKIING
It's a well-known fact, across Canada, that the winter vacation was created for the intention of spending quality time outdoors with the family. What better way, to spend the holiday season, than carving up the slopes at Banff Sunshine Village with those nearest and dearest to you.
At Banff Sunshine, we're on a mission to be North America's leading family ski and snowboard resort. Our three mountains of diverse terrain offer ideal slopes for skiers and snowboards of all levels from first time to pro.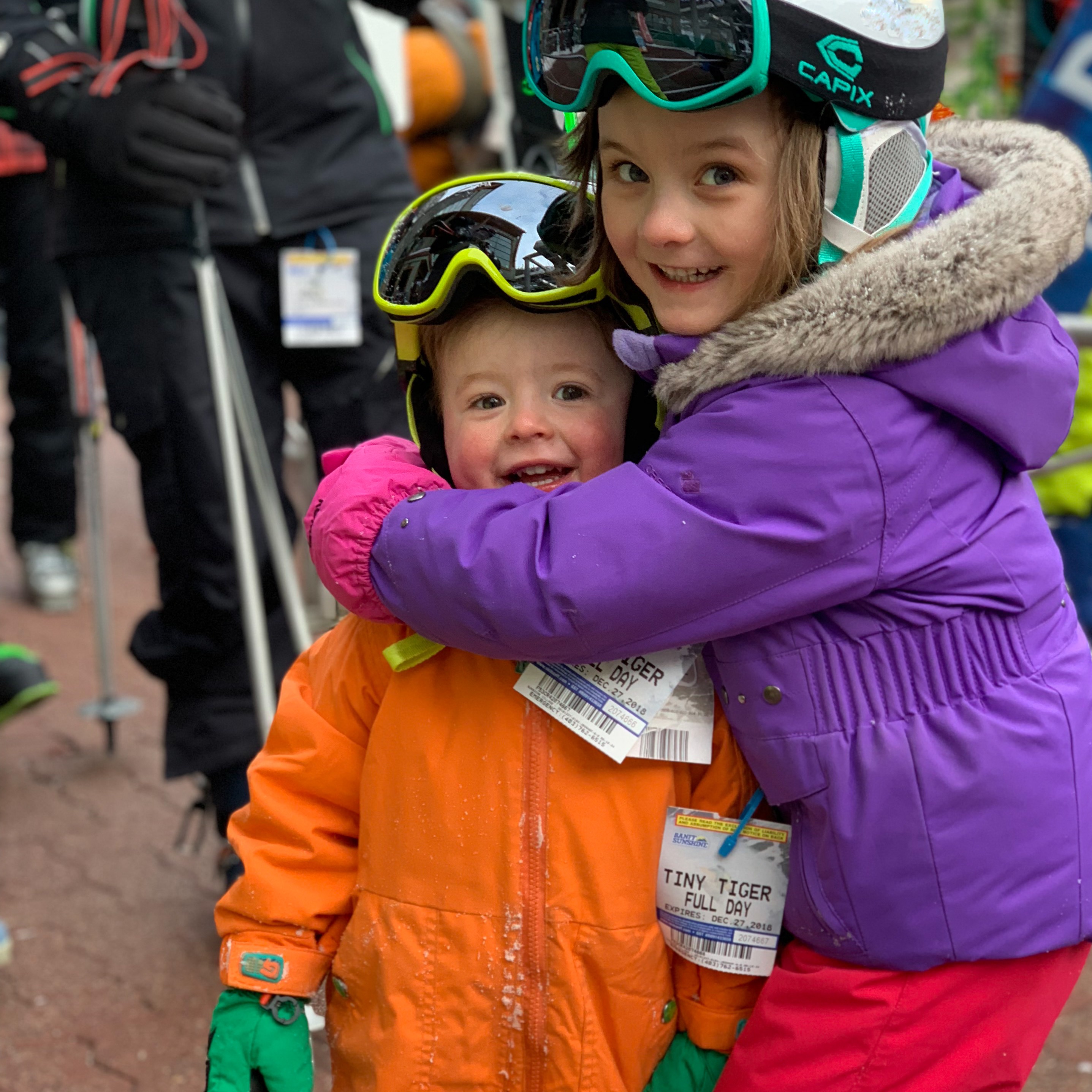 What we hear back from families is they love skiing and riding Banff Sunshine because of:
- Our friendly persona. When enjoying the Canadian Rockies at Sunshine, we encourage you to engage with our team. As a team, our priority is to ensure you have "the best ski day, EVER." When on the mountain, look for our team in bright Sunshine uniforms.
- Our "extra" soft, natural snow. At Sunshine, we don't make snow. Instead, we farm what mother nature gives us. When skiing or riding at Sunshine, you'll feel the difference as you carve into our mountain terrain. For those new to the sport, our natural snow makes learning more forgiving.
- Our Mountain Layout, at Sunshine our 3,358 acres of skiable terrain all funnels into either our village base or our gondola base. For families, this makes skiing and riding at Sunshine a breeze, as picking and finding an end of the day meeting place is easier than mastering the bunny hill.
Skiing this week? Here are a few tips to make your day on the slopes a breeze.
Save Time and Money, with our NEW Mobile Lift Tickets!
Get your Sunshine Lift Ticket on your phone. Help us reduce paper waste, as you save time and money. Get $5 off when you download your Banff Sunshine lift ticket to your phone. Learn more here.

Park in Banff, and Catch a ride on Sunshine Express, our FREE shuttle bus from Banff!Our express shuttle will pick you up and drop you off right in front of the gondola station. Here's the schedule.

Enjoy a leisurely BRUNCH or late LUNCH!At Banff Sunshine, if you're a Super Card holderor season pass holder, you'll save on your meal when you fuel up at Goat's Eye Grill, Alpine Grill and Burger Shack before Noon and after 2 PM.

Need to rent gear, skip the base rental shop and head straight to the demo tent in the village! At the Salomon rental tent, you'll find high-performance rentals, as well as sports rentals.

Ski Someplace New to You (At Banff Sunshine)! At Banff Sunshine, even on our busiest days you can feel like you have the mountain to yourself. Use the holidays to try a new run off your favorite chair. Pick up a trail map next time you're up for ideas.

Stay warm, Ride Teepee Town LX, We are proud to be home of Canada's Only Heated Chairlift. Warm up, between runs and catch a ride back to the top of the mountain in our luxury express quad chair.