Wednesday, January 26
4 ways to skip the ticket window (and save!)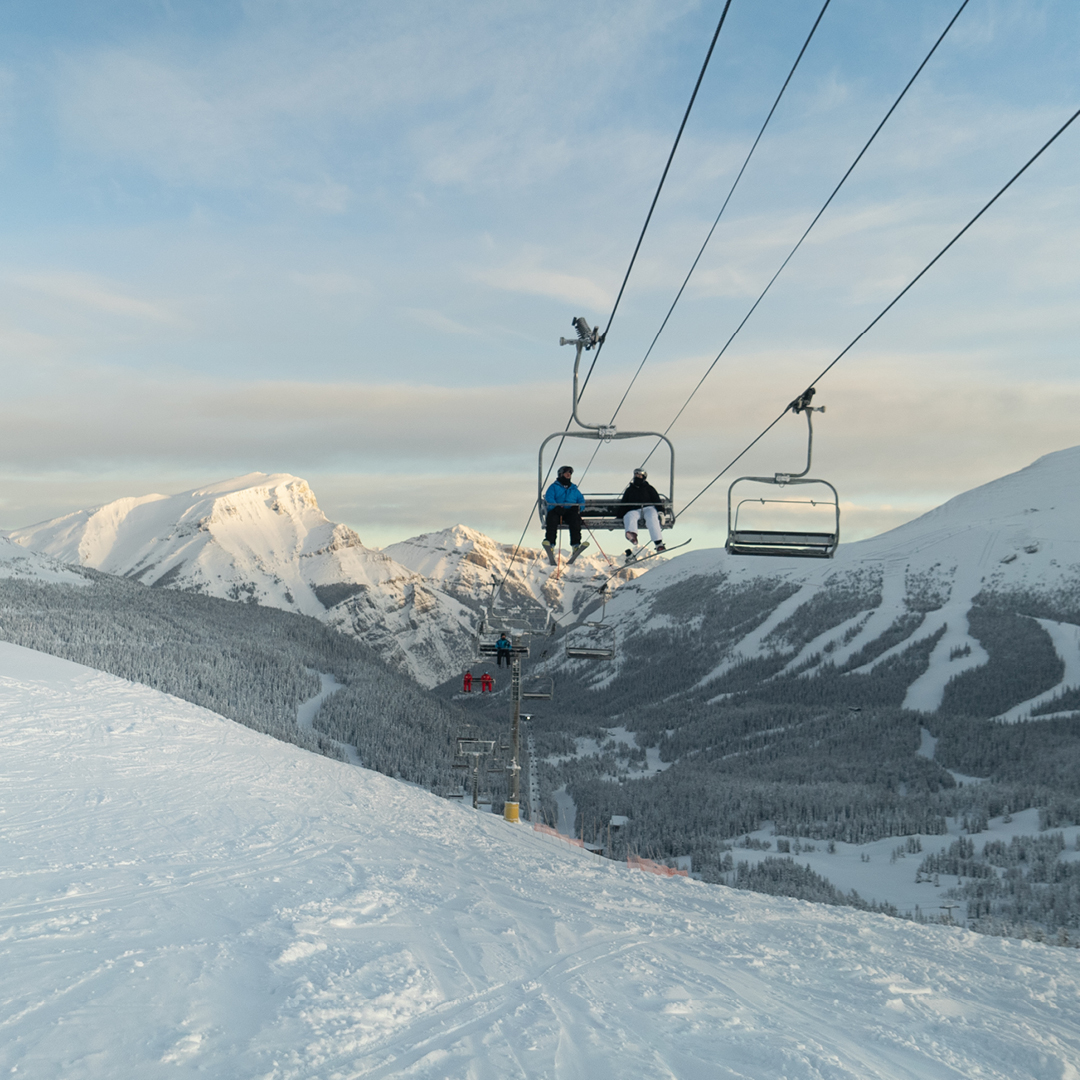 Jan 26, 2022
4 ways to skip the ticket window (and save!)
Who loves getting up on to Canada's Best Snow faster and saving money? This is easy to do when you purchase tickets before you arrive at the resort. Not only does pre purchasing tickets help you save up to $41 or even to get free days, but you also get to skip the ticket window and go straight to the gondola.
Here are a few easy ways to skip the ticket window this season.
1. Direct-to-Lift Sunshine Super Card
The Direct-to-lift Super Card is best option for you if you if you plan on visiting the Sunshine Village multiple times a season.
A DTL pass looks like a season pass, and helps you save time! It links your credit card and your Sunshine Super Card, so you can skip the ticket window and go directly to the gondola. Your new pass will keep track of all your visits and act as a super card to obtain your discounts or free days at Banff Sunshine and all our partner resorts.
2. Mobile Tickets
This is the fastest and most convenient way to get a ticket to Canada's Best Snow. All you have to do is download the Banff Sunshine App. Once you download the app and purchase your ticket, you are ready to hit the slopes.
This season, go paperless with Banff Sunshine Mobile Tickets.
3. Mobile Direct-to-Lift Super Card
Did you know that we have a Sunshine Super Card that you can carry around on your phone? This year we have introduced the Mobile Sunshine Super Card. You get all the same great benefits as the classic Super Card, but you get the ease of having it on your phone. It is super easy to get. First visit the Google Play or Apple App Store and download the SkiBanff App. Then just purchase your Mobile Sunshine Super Card. Once you have entered all your information you are ready to get out on to Canada's Best Snow.
4. Retail Partners Direct-to-Lift tickets
We have a variety of retail partners that offer discounted lift tickets to Canada's Best Snow. Discounted tickets can be purchased at Costco, AMA, Circle K and Alberta Ski and Snowboard Shops!
With your Costco membership you can purchase a two pack of tickets for $189.99+gst, that is only $95 a ticket. At over 60 Circle K locations through Calgary, you can save up to $27 per ticket. If you have an AMA membership, you can purchase single day lift tickets discounted up to $34.
These tickets are super convenient, once you purchase them you receive the physical ticket. Having the actual ticket allows you to skip the ticket window and go straight to the gondola.