Wednesday, January 5
Chasing The Thrill of The Rockies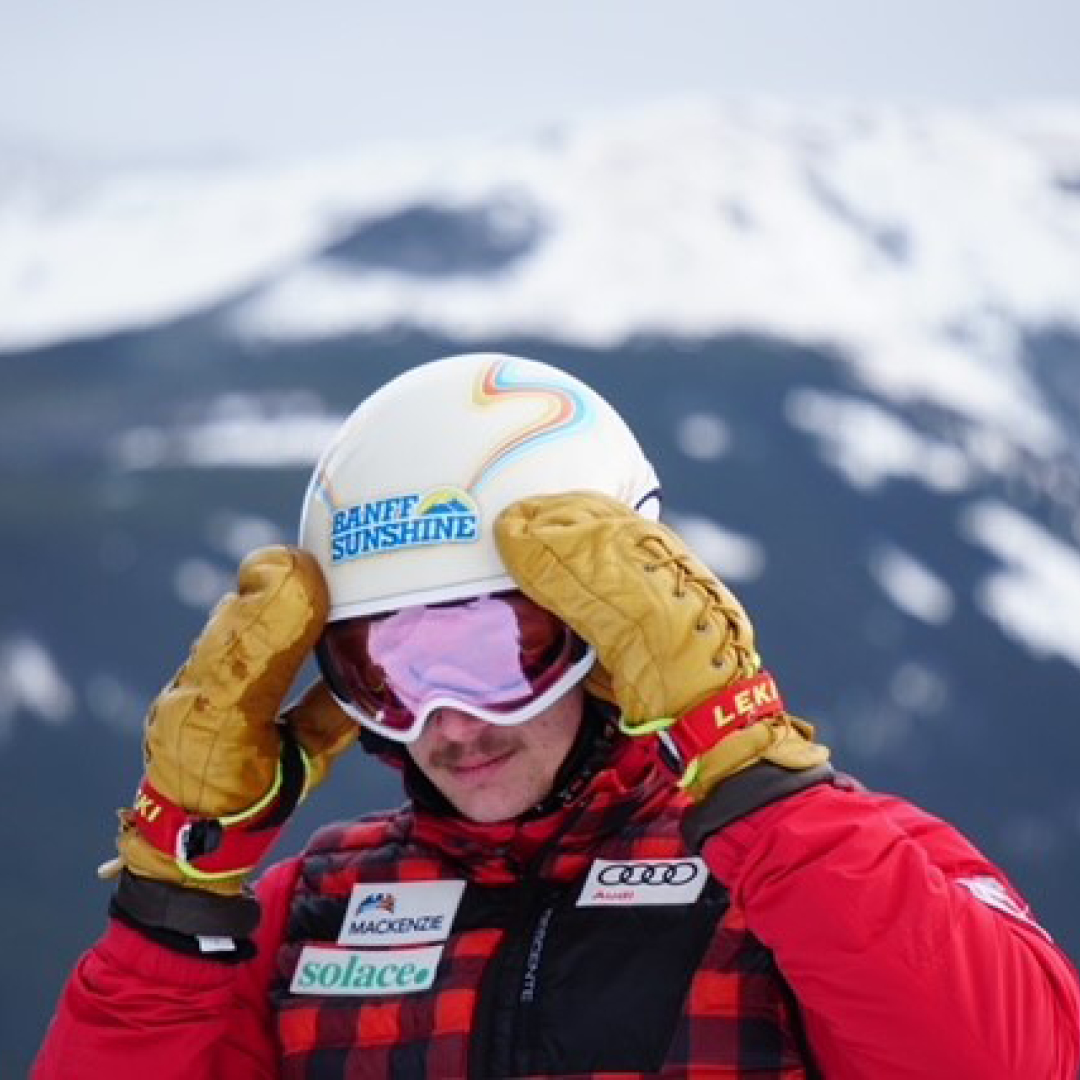 Jan 5, 2022
Chasing The Thrill of The Rockies
Sunshiners to Know: Zach Belczyk
The thrill of carving up Canada's Best Snow, is a thrill that never tires! For Banff local, Zach Belczyk's passion for skiing (and speed) was fostered on the slopes of Banff Sunshine Village. If Zach's last name looks familiar, it is because his dad represented Canada in the 1988 Olympics hosted in Calgary. Following in his father's footsteps, Zach has his goal set on representing Canada on the global stage.
For Zach, skiing pulses through his veins. He started skiing, before he can remember. Now 25, Zach's passion for ski racing was born "racing around" Banff Sunshine as a member of the Sunshine Ski Club. As a kid Zach fell in love with the adrenaline rush associated with flying through gates and with the social aspect of racing.
Born and raised in Banff, Zach Belczyk is Banff Sunshine's newest global ambassador. This season Zach will be competing around the world, as part of the FIS Ski Cross world circuit as he chases the podium in World Cup's, World Champs, and the Olympic Games.
As an athlete on the Canadian National Team, Zach has skied on 6 different continents. As a true Sunshiner, his favorite place to ride is still Banff Sunshine Village! (And his favorite event of the season is still our annual Sunshine Slush Cup. In addition to podiuming at the Olympics, reclaiming the Mr. Slush Cup title is one of Zach's big goals for this winter season.
Questions with Zach:
SV: What is Ski Cross, and how did you get into it?
ZB: Ski-cross is a FIS freestyle discipline that combines elements of alpine racing with terrain park features. The main thing that makes ski-cross different is it raced head to head. Four competitors race down a track full of jumps, rollers, and berms. The first two racers to cross the finish line advance to the next round. Once there are four competitors left, they compete in the finals for podium positions.
I started my ski career as an alpine racer. At 16, I was given the chance to try ski-cross and I knew instantly that was the discipline I wanted to race. I made the switch to ski cross full time the following season.
SV: As a Ski Cross Racer, what have been major career highlights for you?
ZB: Winning a silver medal at the World Jr Champs in 2017 was huge, as was winning Slush Cup in 2016.
SV: What got you into skiing?
ZB: I grew up in Banff AB Canada when you're surrounded by some of the best mountains in the world it's hard not to want to ski down them. 🙂
SV: How old were you when you started skiing?
ZB: Hahaha! Before I could walk. Just kidding. I started skiing at the age of two. My first ski experience was being pulled down the bunny hill by my parents. My love of skiing started when I joined the Sunshine Speedsters Nancy Green program. I have always said the Sunshine Race Team breeds ski-cross racers. Growing up racing for Sunshine the philosophy was train gates in the morning and Free-ski in the afternoon. This structure not only creates good racers but great all-around skiers who thrive in any terrain. I believe a love of skiing, like the one that was fostered in me through the Sunshine Ski Club, is necessary in order to be successful on the Ski Cross track.
SV: What you loved most about skiing as a kid and what you love most now?
ZB: As a kid I remember just loving to explore and to go fast down the mountain with all my friends. Now that skiing has become my career it's the exact same love, I just think I appreciate it more. I get to travel the world, doing what I love. This year alone, I'll be racing in France, Switzerland, Italy, Germany, Austria, Sweden, Russia, Canada, and hopefully China.
SV: When you're at Sunshine, where can you be found?
ZB: My favorite runs are the Virgin Chutes and Garbage Chutes (found on Standish Express). Although having grown up at Banff Sunshine, like all little Sunshiners Rollercoaster will always hold a special place in my heart.
SV: What advice would you give to younger skiers and snowboarders hoping to earn a spot on the national team?
ZB: From a technical side - become a student of your sport. Listen to your coaches, ask questions to truly understand what you need to do to advance your abilities. More importantly though, just have fun and enjoy the journey.
SV: What does it mean to be a global ambassador for Banff Sunshine?
ZB: It's incredible. I feel honored to travel the world representing my home Mountain. How lucky am I to represent my hometown and home mountain front and center wherever I race? It's super special having the mountain that I grew up on supporting my career means the world!
This season, join us as we cheer on Zach as he competes for Canada on the world stage. Stay tuned to our social medias for update on this up and coming ski cross athlete.