Monday, March 8
Together We Can Move Mountains!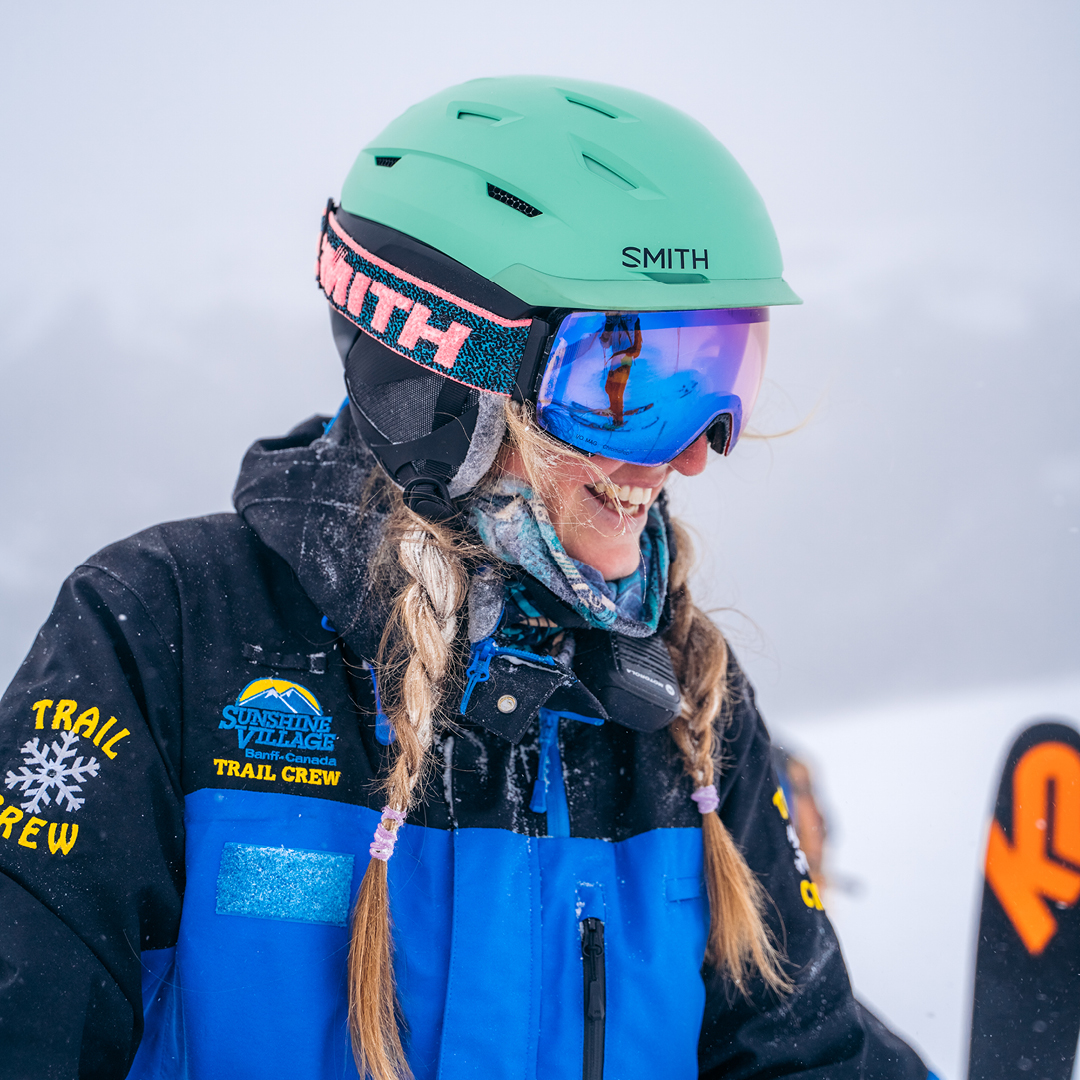 Mar 8, 2021
Together We Can Move Mountains!
Happy International Women's day!
This year International Women's Day is on March 8th,2022. This globally celebrated day helps to empower and honor girls and women everywhere. We think it is so important to believe in the power of women and to celebrate their daily acts of bravery and determination.
This year at Banff Sunshine we wanted to draw attention to a few of the intelligent and strong women that help make Sunshine run.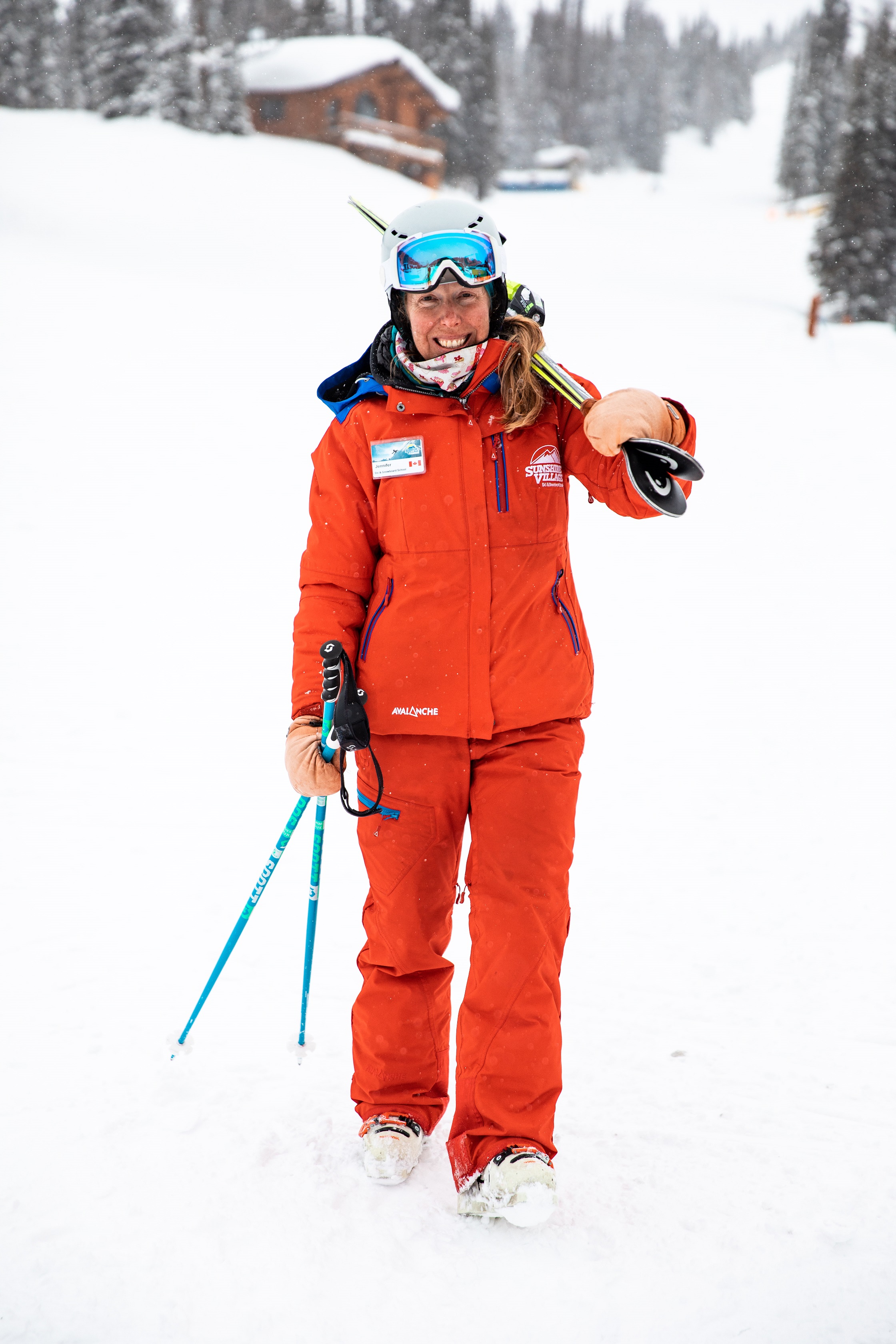 Jen, Level 4 Ski Instructor & Head Trainer
"The ski industry has always been very male dominate, many women start in the industry, but then leave for various reasons. Our clientele has a strong amount of women and children taking lessons and it would be great to have more women role models."
Born and raised in Edmonton, AB, Jen grew up learning to ski at Sunshine as a kid with her sister (who is also a leader at Banff Sunshine). As the younger sister, growing up, Jen wanted to be just like her big sis. In Canada, you can take your level one ski instructor course at 16 – and that's just what Jen did for her 16th birthday.
26 winters ago, at age 18, Jen followed in her big sister's footsteps and made the move to Banff. Over the past 26 winters, Jen has invested in her skill set. In ski instructing their four-level of certification. One being the entry point, four being the most coveted. When Jen took and passed her level 4, she was the first woman in our ski school to achieve the prestigious rank.
As a ski instructor, Jen is our head trainer at Banff Sunshine and is one of our most requested ski pros. Her passion is in teaching skiers of all levels and especially beginners how to ski. For Jen, success is inspiring new to the sport participants to fall in love with winter sports and the beauty of the Canadian Rockies.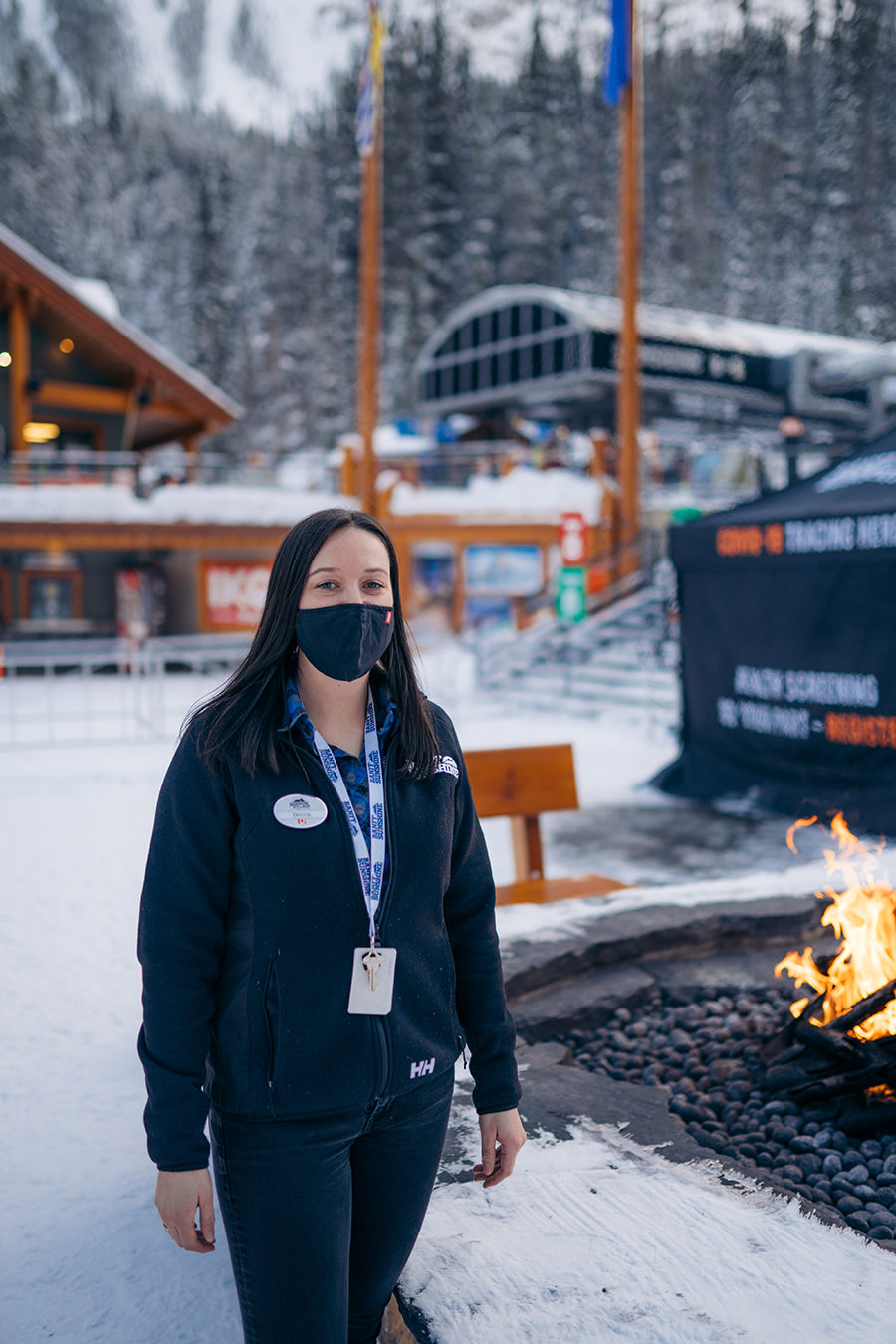 Becca Shea, Guest Services Supervisor
"I grew up in Montreal and lived there until 2015 when I came to Banff for that classic 6 months to learn to snowboard, it's fair to say that this is home now. I have been working at Banff Sunshine in Guest Services since the 16/17 season. I love working in this industry because I get to share the magic of these mountains with people who are just as in awe and humbled by them as I am. What makes Sunshine Village so special is that we are a community, and it does not matter who you talk to, we are all here for the same reasons, WE LOVE THIS PLACE. We love the outdoor lifestyle, and we love connecting with like-minded people. Living in such a transient town, having my Sunshine family around has made such a positive impact on the life I have built-in Banff. Women know how to empathize and can more easily connect with others on an emotional level, when a woman is in charge, she can help build a team that works well together because her whole team can feel supported and comfortable to shine as themselves."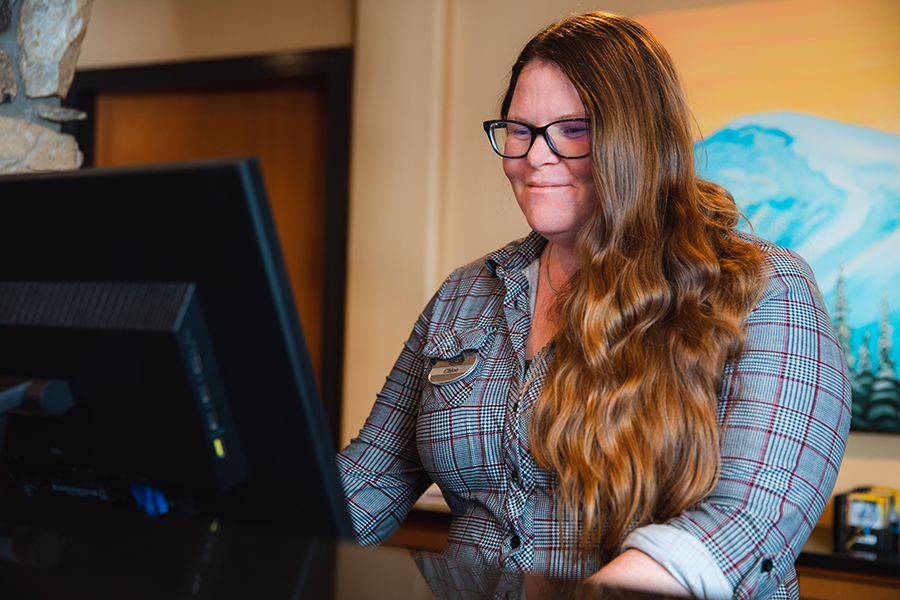 Chloe, Assistant Hotel Manager
"As with nature we are surrounded by, everything works better in balance. Women can bring different perspectives and insights to the industry and I think Sunshine benefits from the input of the strong females we have in all areas around the mountain."
Originally from the UK, Chloe joined our Sunshine Mountain Lodge team in the summer of 2017. At Sunshine, the summer of 2017 is an essential date in our history, in celebration of Canada's 150th birthday; our team made the decision to open our resort for summer operations. Chloe joined as one of our inaugural summer front desk agents.
As a front desk agent, Chloe excelled. Her dedication to guest service excellence made her a natural leader amongst her peers. When the role of assistant hotel manager opened up, Chloe was a natural choice. Luckily for Sunshine, Chloe is a dual resident of both Canada and the UK.
For Chloe, the Canadian Rockies are her happy place. Chloe feels privileged to have the mountains of Banff Sunshine as her backdrop for her workweek, and as her playground on her days off. As assistant manager at Sunshine Mountain Lodge, Chloe loves welcoming guests from around the world to what she calls our "mountain paradise."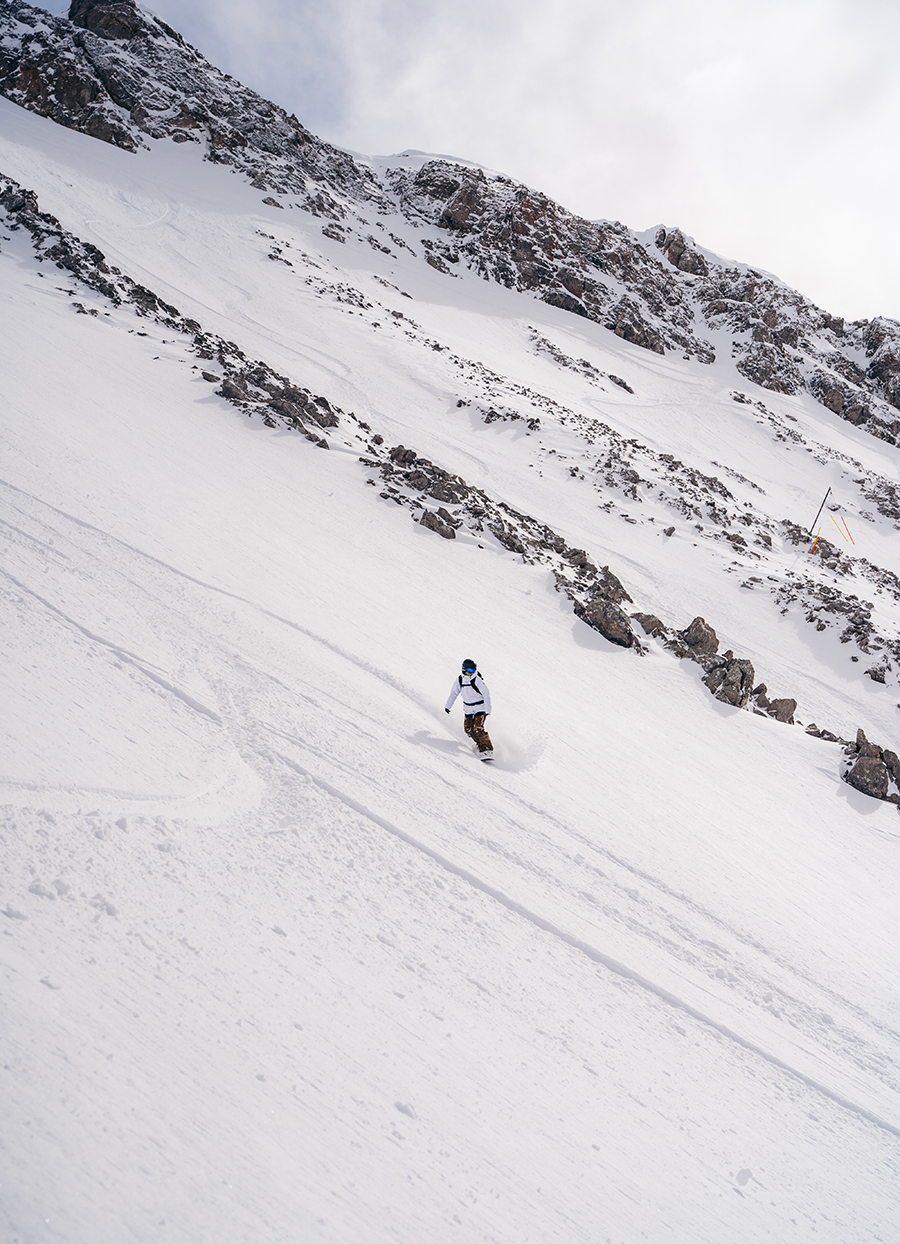 Kim Orlick, Digital Brand Specialist
"As a child, my family would take ski trips out west and drive across the prairies to the Canadian Rockies. These ski trips were my absolute favourite and where I fell in love with the Rocky Mountains. Since then, it has been a dream to move out here and work in the ski industry. One of the best parts... snowboarding right to the door of our office. Where else can you do that!?"
Kim first joined the Banff Sunshine team in 2018 after she moved to the Bow Valley from Manitoba. When asked what makes Banff Sunshine so special, she had a laundry list of reasons: great powder days, wild freeride zones, awesome terrain parks, stunning views, the long 7-month season, and excellent spring skiing. She also spoke about how fortunate she is to work with so many friendly, talented, generous, helpful, and fun individuals here at Banff Sunshine.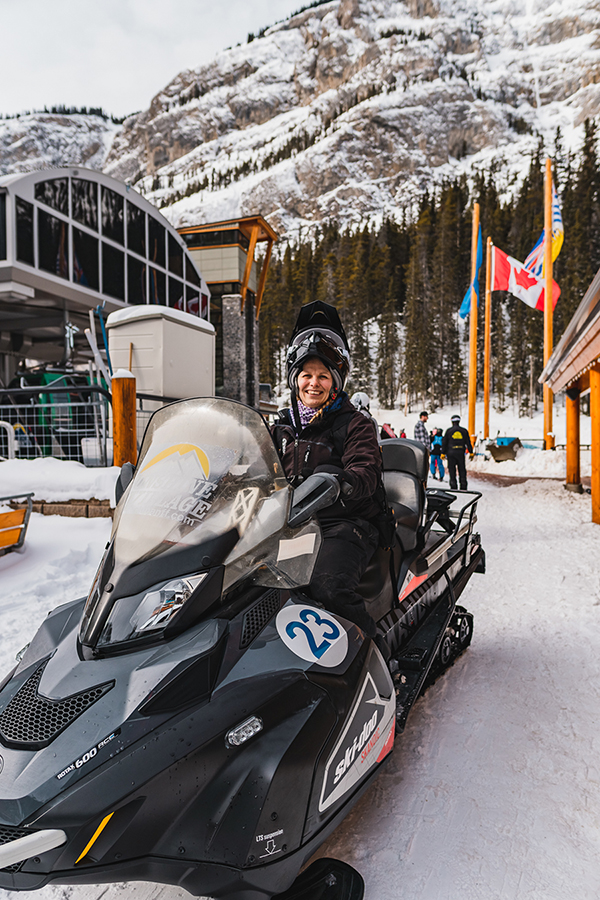 Becki, Gondola Operations Supervisor
"Working outside is something I've always dreamt of. Now, as the Supervisor, I still can enjoy working outside and working with new and excited team members each season. It is powerful to watch as my new team falls in love with our playground that we happen to call work. It makes me realize how lucky I am to work here."
Originally from London, England, Becki has been a member of the Banff Sunshine Gondola operations team for six years. During her first four years at Sunshine, Becki realized that she wanted to have a lifelong career in the ski industry. In her fifth year at Banff Sunshine, Becky was accepted to the Ski Resort Operations and Management Program at Selkirk College.
Back at School, Becki was top of her class. Going into her final year, Becky won the Banff Sunshine scholarship for the top student in her class.
As a woman on the operations side of ski resort management, Becki loves the diversity in our workforce. For her, it is strong women across our resort who inspire her. As a woman, Becki believes we can lead with kindness while pulling our weight just as much as our male counterparts in roles traditionally held by men.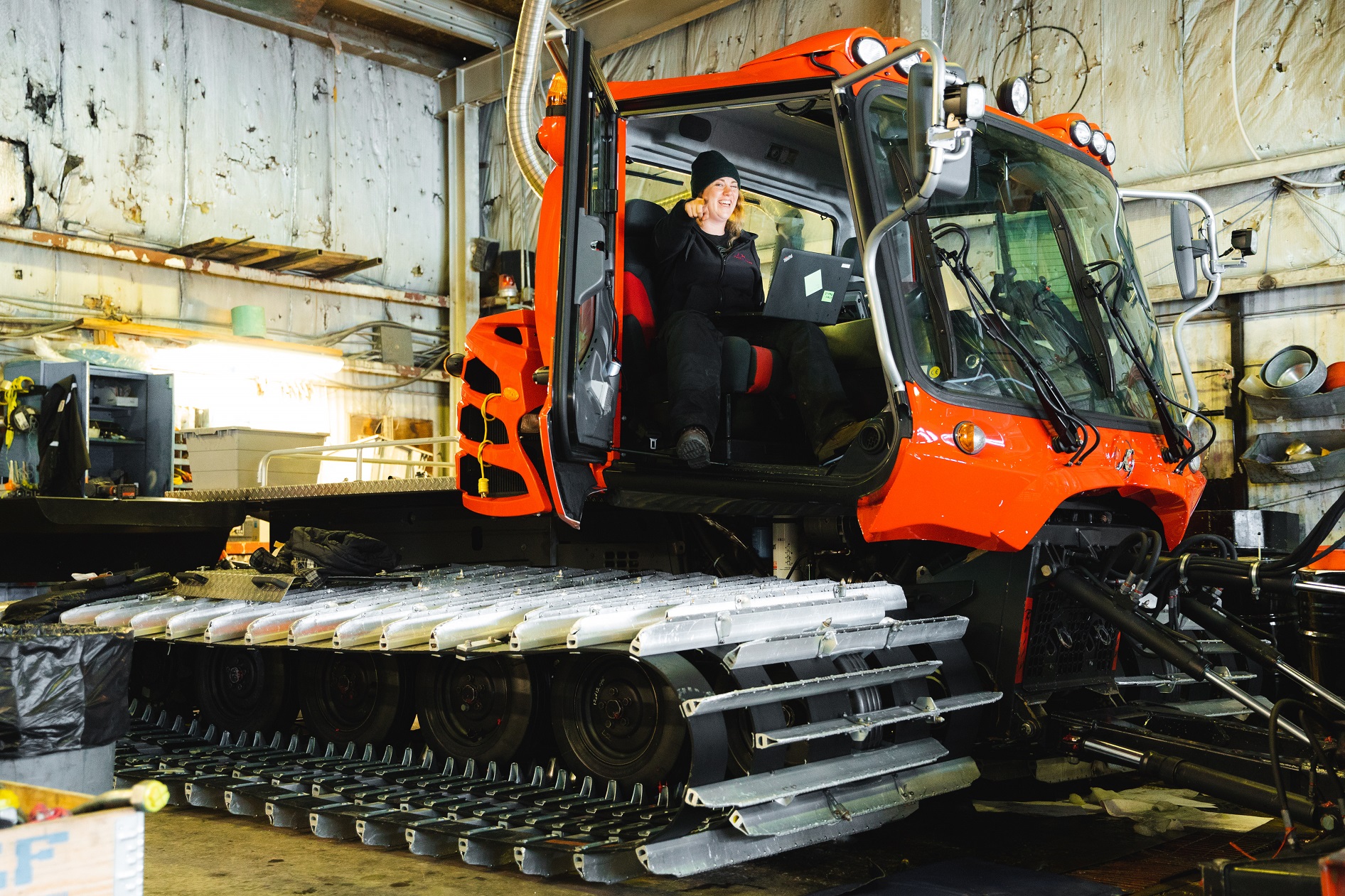 Johnna, Parts Supervisor
"Best-laid plans can only be made with equal representation. If half of riders are men and half are women, half are skiers and half are snowboarders, the industry should reflect that. We're ready, willing and able."
An Alberta native, Johnna grew up in the small town of Drayton Valley. Eight years ago, Johnna responded to a job posting for a parts supervisor in our maintenance department. When Johnna started at Sunshine, she was the only female in our maintenance department. Today we're proud to have other women working within our resort maintenance.
Growing up with two brothers in the oil patch, Johnna has always felt at home in the garage with the boys. Working with the boys, there's always an abundance of jokes. At Sunshine, with the variety of machines, we use to run our resort – from lifts to snowcats, sleds to busses, each day has new surprises to adapt to. Professionally, Johnna has grown as she's learned about the ski industry. Primarily what goes on behind the scene to bring the mountain to life.
When we asked Johnna what she loves about working in the Canadian Rockies, she replied, "Watching Split Lip walk past me on my commute home last night about sums it up. Driving a sled to my office, breathing clean mountain air, and those pink sunsets help too."