Tuesday, December 28
Santa Skis' for Charity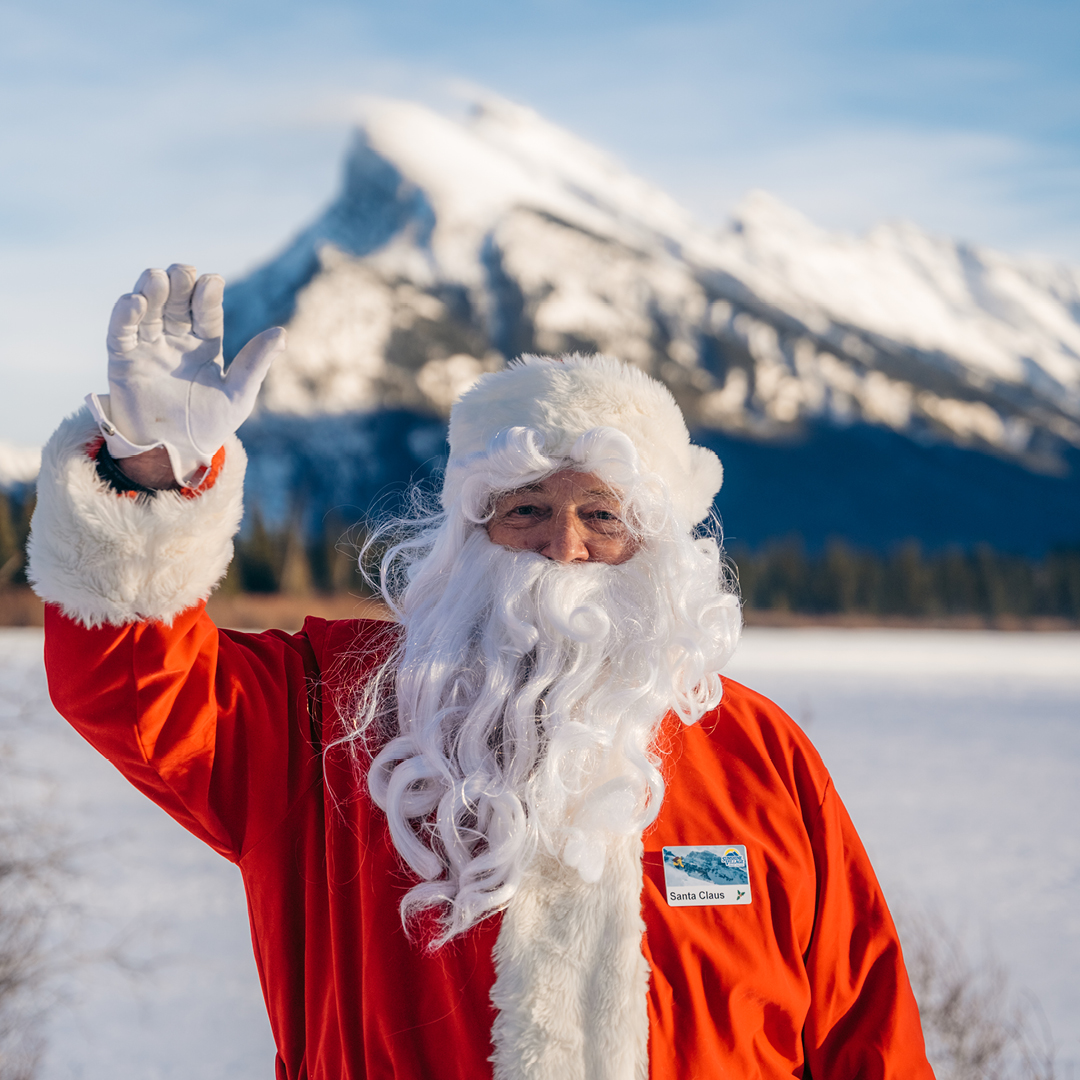 Dec 28, 2021
Santa Skis' for Charity
This Christmas we at Banff Sunshine teamed up with our guests to give back. On December 25th, 2021 we offered all guests the opportunity to get a lift ticket with a $75 donation to The Pregnancy & Infant Loss Support Centre (PILSC). To qualify for this price our sunshiners had to dress up as Mr. or Mrs. Claus or any one of their other favorite Christmas characters.
This year we had 29 brave souls join us Christmas Day dressed head to toe in their favorite Christmas character. We will be donating a total of $2175 to PILSC.
The Pregnancy & Infant Loss Support Centre (PILSC) is a registered charity that provides no-cost support and connection to individuals of all identities, backgrounds or circumstances, who have experienced the trauma around miscarriage, stillbirth, neonatal loss, Sudden Infant Death Syndrome (SIDS), or infertility. The Pregnancy & Infant Loss Support Centre holds the following values close to our hearts:

Community – We were founded by bereaved parents who address the programming gaps that still remain for the community.
Grief as a lifelong journey – We provide support that addresses the lifelong impacts of loss and at every stage of the parenting journey (initial grief, trying to conceive, pregnant again, and parenting after loss)
Accessibility – We offer in-person and remote support, making support accessible from anywhere.
Diversity and Inclusion – We hold an affirming space for people of all faiths, ethnicities, cultures, abilities, socio-economic status, sexual orientations and gender identities. We hold affirming space for diverse types of loss including termination for medical reasons (TMFR), infertility, loss through surrogacy and missed adoption.
Funds from Sunshine's Christmas Day event will go directly in support of our Pregnancy & Infant Loss Helpline. Our acute crisis helpline connects people who have experienced a miscarriage, stillbirth, infant loss, SIDS, or infertility to trained peer volunteers through text or webchat. The helpline provides a safe space for individuals to connect anonymously and immediately to specialized support.
HELPLINE AT A GLANCE:
In 18 months our PILSC helpline facilitated 1286 unique conversations with individuals.
Each month over 60 grieving parents and support people connect to our helpline

We started with 5 volunteers and now have 65+ that volunteer with us on the helpline.

20% of all contacts are from rural Alberta, where support is harder to access
The steadily fast-growing program is a testament to the need for this type of support and we are seeing an increase in demand for it. Funds raised will help to ensure the program continues to be available to those who need it.
Where you can find us:
Instagram: https://www.instagram.com/pregnancylosssupportcanada
Facebook: https://www.facebook.com/pregnancyinfantlosssupportcentre
Twitter: https://twitter.com/loss_infant
Website: www.pilsc.org