Wednesday, March 30
Ski Why Spring Shines at Banff Sunshine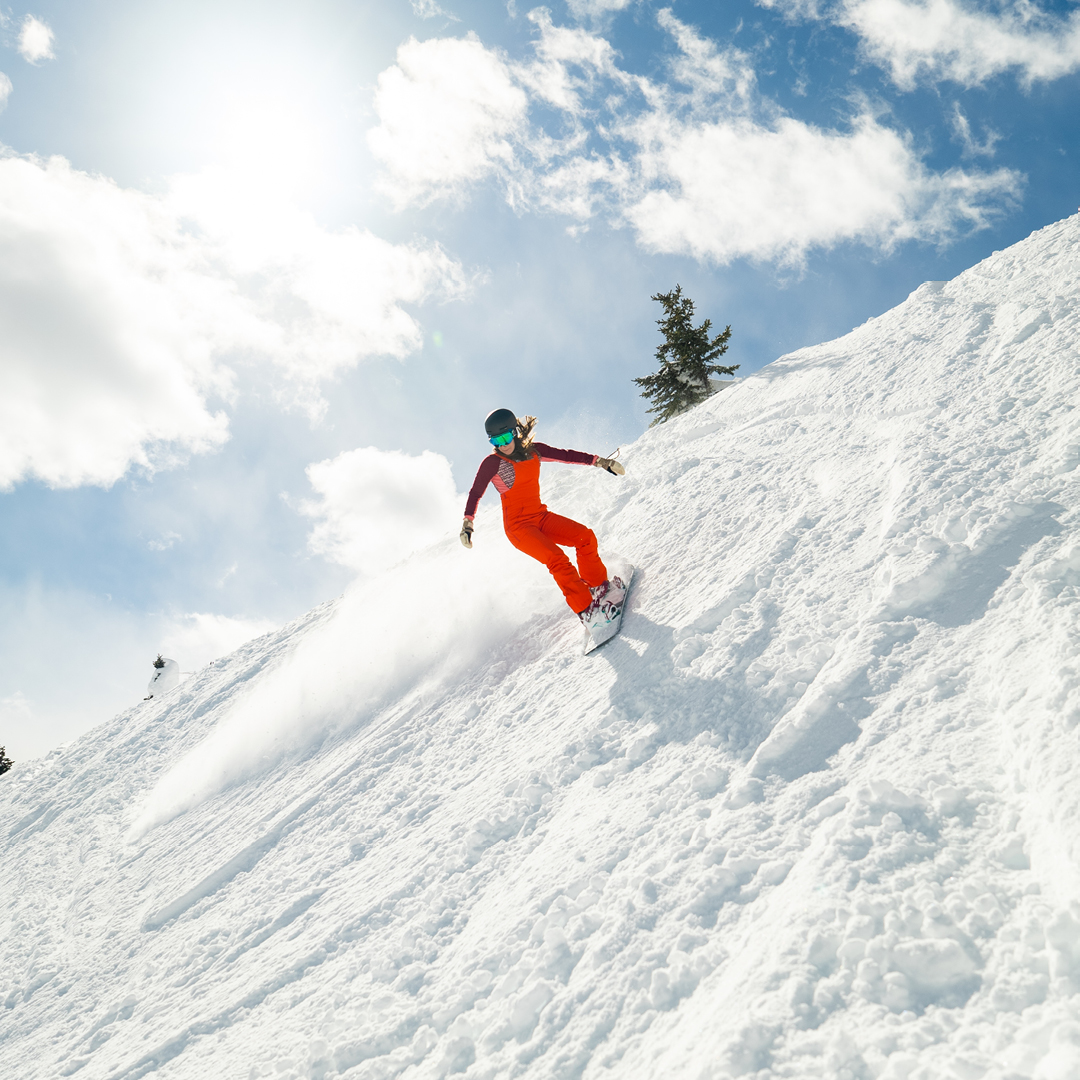 Mar 30, 2022
Ski Why Spring Shines at Banff Sunshine
Spring is on the Slopes of Banff Sunshine Village!
At Banff Sunshine, spring is our favourite time of year to carve up the slopes. Thanks to our unique location high on the continental divide, we're famous for being home to Canada's Best Spring Skiing and Snowboarding.
There is nothing like spring skiing; it is all about the soft snow and an almost endless number of bluebird days (when it's not dumping fresh powder). There are so many reasons why spring shines on our slopes! Here is a list of spring skiing highlights at Banff Sunshine.
Getting the perfect goggle tan: Looking to get a flawless goggle tan? Spring skiing gives you the best opportunity to get one. But don't forget the sunscreen if you want to make sure it's a goggle tan and not a goggle burn.
Extended lift hours: Each year, we celebrate the return of spring by extending our lift operating hours. Our lifts will run an extra 30 minutes! All lifts will run from 9:00 AM until 4:30 PM, except Jackrabbit, which runs until 5:00 PM!
Long Spring Season: Skiing until May long weekend. At Banff Sunshine, we are wide open until the Slush Cup, which is on Monday, May 23rd, 2022!
Patio Weather: Being able to enjoy lunch outside is just another perk to spring. The warm weather and sunny days will make it easier to enjoy a quick lunch outside.
Park Laps: Spring is the perfect time to learn new tricks; the soft snow makes for easy landings. At Banff Sunshine, we have a wide variety of parks, from beginner parks like Kids Play to our more challenging Divide Park, which has jumps for those more advanced.
Untracked Concert Series Presented by Coors Light: Our Untracked Concert Series is back! Starting April 16th, each weekend until Slush Cup Monday on May 23rd, 2022 join us in the village for some good times and good music.
This spring, the place to ski is Banff Sunshine Village. Enjoy unlimited access to Canada's Best Spring Skiing and Snowboarding with your 2022 Banff Sunshine Spring Pass. This spring, we invite you to fall in love with spring skiing, don't forget, we are wide open until May 23rd, 2022.