Wednesday, January 26
Sunshiners to Know: Liam Wallace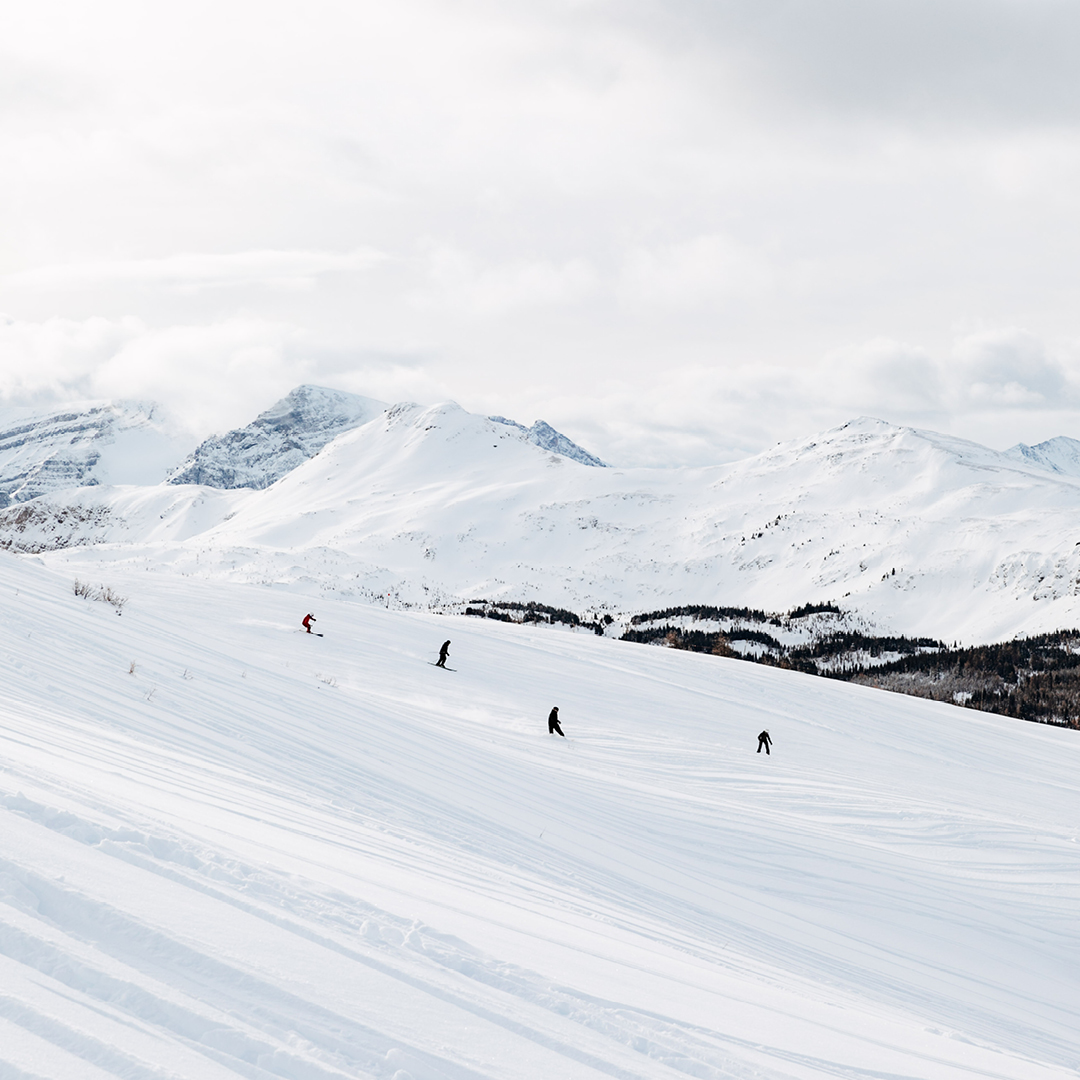 Jan 26, 2022
Sunshiners to Know: Liam Wallace
Let out a cheer! Ring the cowbell! Join us in welcoming Liam Wallace to our Banff Sunshine Team, an alumni of our very own Tiny Tigers program. We're thrilled to welcome the newly recruited Canadian Alpine National team member to our ambassador team. This season, the 22-year-old up and comer will be representing Banff Sunshine Village as he competes across Europe and North America as part of the FIS Alpine World Cup circuit.
To say Liam is comfortable on his skis, would be an understatement. Liam started skiing as toddler (on our Banff Sunshine Village slopes), and he was daring enough to ski almost any black run by the age of 3. As a Tiny Tiger, Liam made his instructor work to keep up. He had a need for speed that was evident before he knew ski-racing was a sport. Straight lining Jackrabbit's, "Short and Sweet," was his go to.
While Liam's passion for skiing was first sparked as a Tiny Tiger it was stoked as he joined the Sunshine Speedsters and further fanned as he raced FIS with the Sunshine Ski Club. As a racer, Liam has his eyes set on world cup podiums which may happen sooner than we think. He skied away with the top Canadian male finish at his debut world cup.
While racing FIS for the Sunshine Ski Club, Liam made it his prerogative to earn a spot on the Canadian National Team. Liam attributes his success as a skier to his upbringing in the Sunshine Speedsters. To paraphrase Mr. Wallace himself, "Skiing diverse terrain on and off the course not only shaped who I am as an athlete but gave me some of the happiest moments of my life."
This season, Liam will be proudly wearing Banff Sunshine on his helmet and headwear as he chases FIS points, in multiple disciplines, and cements his position on the Canadian National Alpine Ski Team. On the world cup circuit Liam will be racing Slalom, Giant Slalom, Super G and Alpine Combined.
As a long time Sunshiner and Banff resident, this winter in between races Liam can be found carving up the fresh corduroy on Goat's Eye or cruising our knee-deep smoke dry rocky mountain powder in the Galaxy Chutes of Delirium Dive.
Go Liam Go! We hope you hear our cheers as you chase World Cup gold.
A conversation with Liam.
SV: How old were you when you started skiing?
LW: I was two when I began to ski.
SV: Where did you learn to ski?
LW: First at a small hill in Ontario but mostly Banff Sunshine Village.
SV: What did you love most about skiing as a kid and what do you love most now?
LW: The comfort I had when on my skis. Trying to push that comfort zone further and see what is possible for me on skis.
SV: Do you have a favorite run at Sunshine?
LW: Galaxy Chutes – Delirium Dive.
SV: What are your ski racing goals?
LW: To be competitive at World Cup races with the best in the world.
SV: What does it mean to be a global ambassador for Banff Sunshine?
LW: It means everything, it could not be a better partner for me. I grew up skiing here and raced for the team for years and feel like I embody the culture of the race team and the resort!
SV: What has your journey to the national team looked like?
LW: I have been involved with the national team for years. Specifically last year, I qualified from my best season and will be on the men's Canadian Kombi team.
SV: Where will you be racing this season?
LW: Primarily in Europe and around North America.
SV: What advice would you give to younger skiers and snowboarders hoping to earn a spot on the national team?
LW: Having someone to chase and enjoying the craft.
SV: How has Sunshine played a role in your ski career, and your racing success?
LW: I believe the coaches and older athletes mentored me through my early years at sunshine. They challenged me every weekend from when I was 4 years old up until 16 and did it in a very positive and encouraging way. I learned how to ski all kinds if terrain both in and out of the course and with varying conditions throughout the year. It was a paradise filled with some of the happiest moments of my life. I truly feel at home when I ski at Sunshine.