Wednesday, November 10
What's New at Banff Sunshine Village this Season?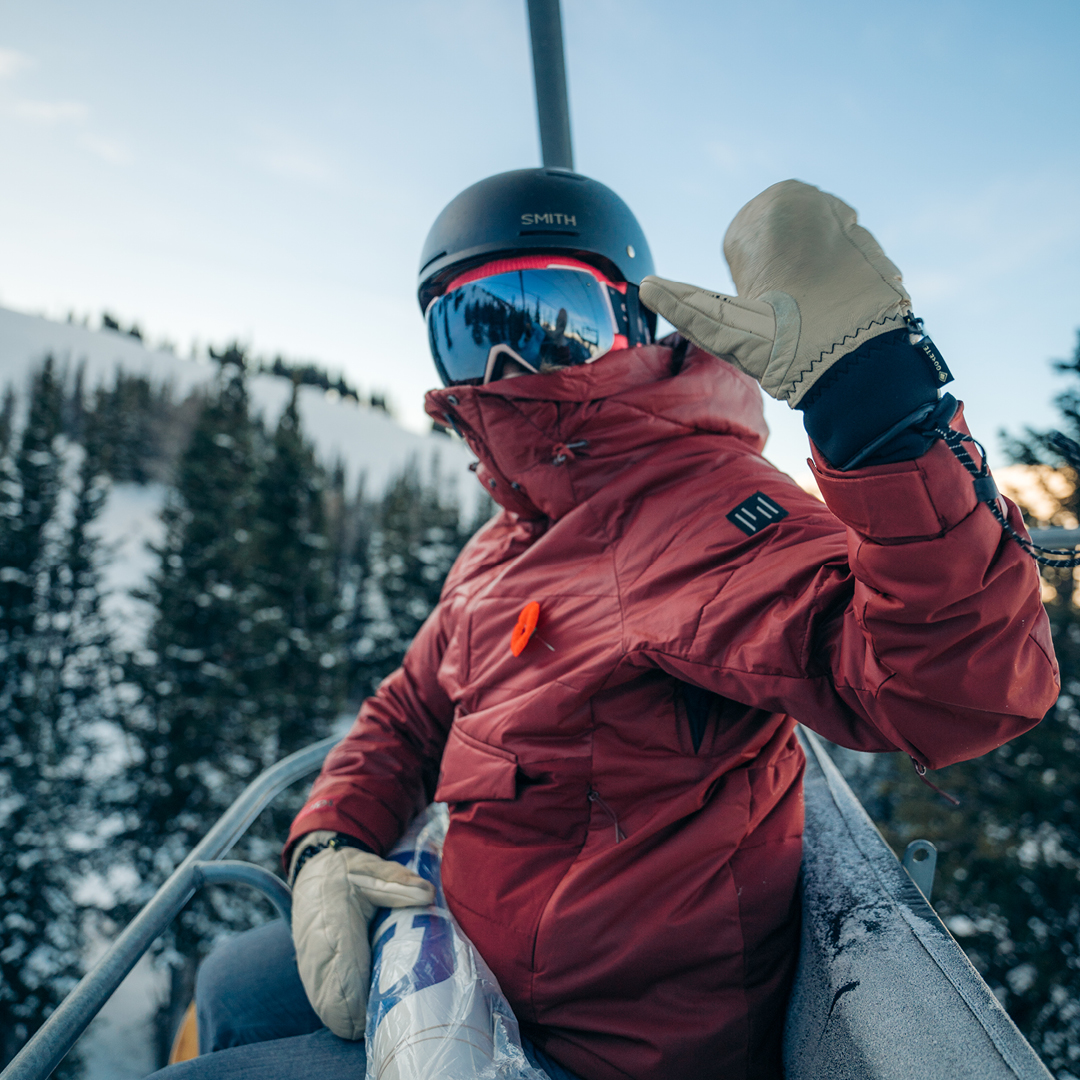 Nov 10, 2021
What's New at Banff Sunshine Village this Season?
Like our Sunshine Ambassador, Zach Belczyk, who is representing Canada on the National Stage as a member of the Canadian National Ski Cross Team, winter is coming in HOT at Banff Sunshine Village.
While we wait for opening day, we wanted to share with you what's new at our resort this winter.
250 New Parking Spots!
Our biggest project of the summer took place in our Bourgeau Base Area, and you'll notice the improvement to our parking lot as soon as you drive past our welcome sign. Over the summer months, we worked with KSL Earthworks (an indigenous owned Alberta based company) to help us improve the environmental integrity of our base area and expand our parking configurations. Our parking lot project resulted in a 15% increase in size, which equates to approximately 250 new parking spots within walking distance to our gondola.
2 New Remote Kitchens!
Expanding on the success of our Ten Roof Co. Outdoor Taco Kitchen, we have added two new remote kitchens to our food offerings this winter: A Southern Style Remote Kitchen and a Beaver Tails. This winter, you'll be able to ski up to our two new remote kitchens at Goat's Eye. Both our Beaver Tails outlet and our Southern Food Kitchen will be stationed near our Goat's Eye Lodge. The Ten Roof Co Taco Kitchen will still be based in our Village area.
Improved Resort Capacity!
This winter, we have elected to participate in the Province of Alberta's Restriction Exemption Program (REP) to help keep our resort safe and healthy for our guests and our team members. Under the REP, we at Banff Sunshine Village will be able to operate our lifts (including our gondola), our lodges, our lessons, and hotel amenities at capacity. In accordance with the REP, we will require all our guests to show proof of vaccination (or a negative privately paid for Health Canada approved covid test taken within 72 hours of arrival to Banff Sunshine).
Pre-Check Sticker!
To speed up the arrival time at the base this winter, we have introduced a Pre-Check covid screening sticker. This sticker is now available to Banff Sunshine Village Passholders, Sunshine Direct-to-Lift Super Card Holders, Ski Big 3 Pass Holders, Rocky Mountain Passport Holders, Ikon Pass Holders, or Mountain Collective Pass Holders. We are currently issuing our Pre-Check stickers out of our Calgary Snow Central Office, we will also be issuing the sticker at the mountains. To get your sticker, you will need to show us your proof of vaccination and photo ID.
Aurora Cam!
Is there anything more majestic than watching the Northern Lights illuminate the Rockies as they dance in the night sky? (Sorry for that rhetorical question.) Over the past year we have invested in our webcams to better allow you to enjoy the unparalleled beauty of the Canadian Rockies from the comfort of your home. Our new HD Aurora Cam has the ability to live stream the Northern Lights in all their glory straight to your smartphone. You can check out our live feed here.
New Sunshine Swag!
We've added new products to our e-store so you can (literally) wear your love of Banff Sunshine on your sleeve. Check out our Trail Map sweater, it is definitely our team member's favorite. Be sure to check our e-store regularly for new product drops (including our "gondola make you think I'm cute" baby onesies.
For Winter 2021/22 updates, tune into our social media for the most up-to-date Sunshine News. We look forward to welcoming you back to our slopes this month.