Friday, December 10
Who's got an Eye for Goat's Eye?!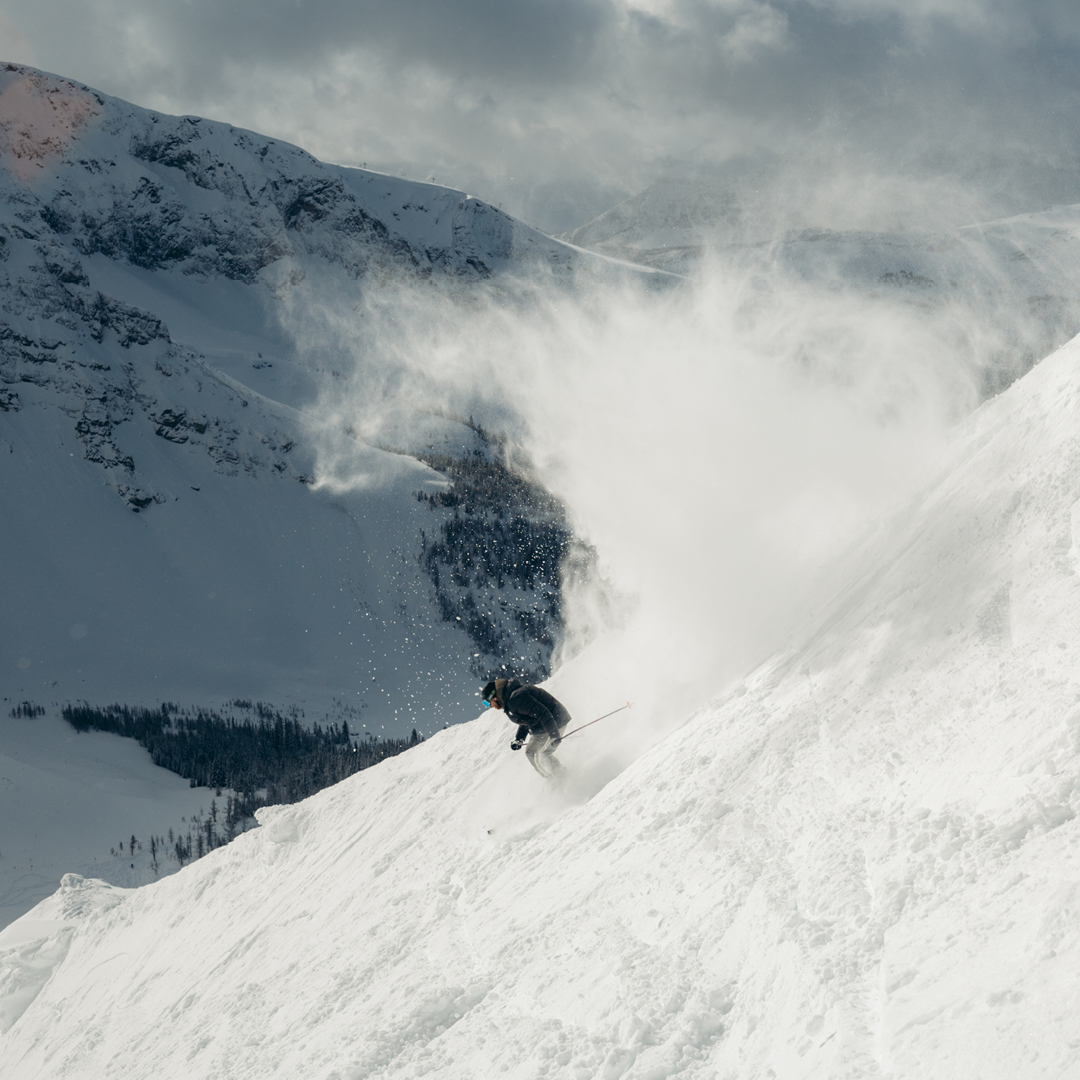 Dec 10, 2021
Who's got an Eye for Goat's Eye?!
Goats Eye is Now Open!
On December 11th, 2021 join us on the mountain as we open Goat's Eye for the 2021/22 season!
We will have Sunshine Coast and Stampeders Way open up top, with everything open below the bench.
Goat's Eye Express is the Canadian Rocky's most extreme chairlift. While riding Goat's Eye, skiers and snowboarders will be flown (by chair) up an elevation of 1,860 feet (567 m) in under five minutes. At the top of Goat's Eye, enjoy the views, as you take in the beauty of the Rockies from, what feels like, the heavens.
Goat's Eye Mountain, named for its unique eye looking "hole" in the rock formation, originally opened in 1995 for skiers and boarders to ride. (To see the "eye" look up and to the left as you drive into our Sunshine Parking Lot.)
With Goat's Eye Express now open, all 12 of our lifts are open for skiers and snowboarders to carve up Canada's Best Snow.