Tuesday, May 16
The 93rd Slush Cup Judges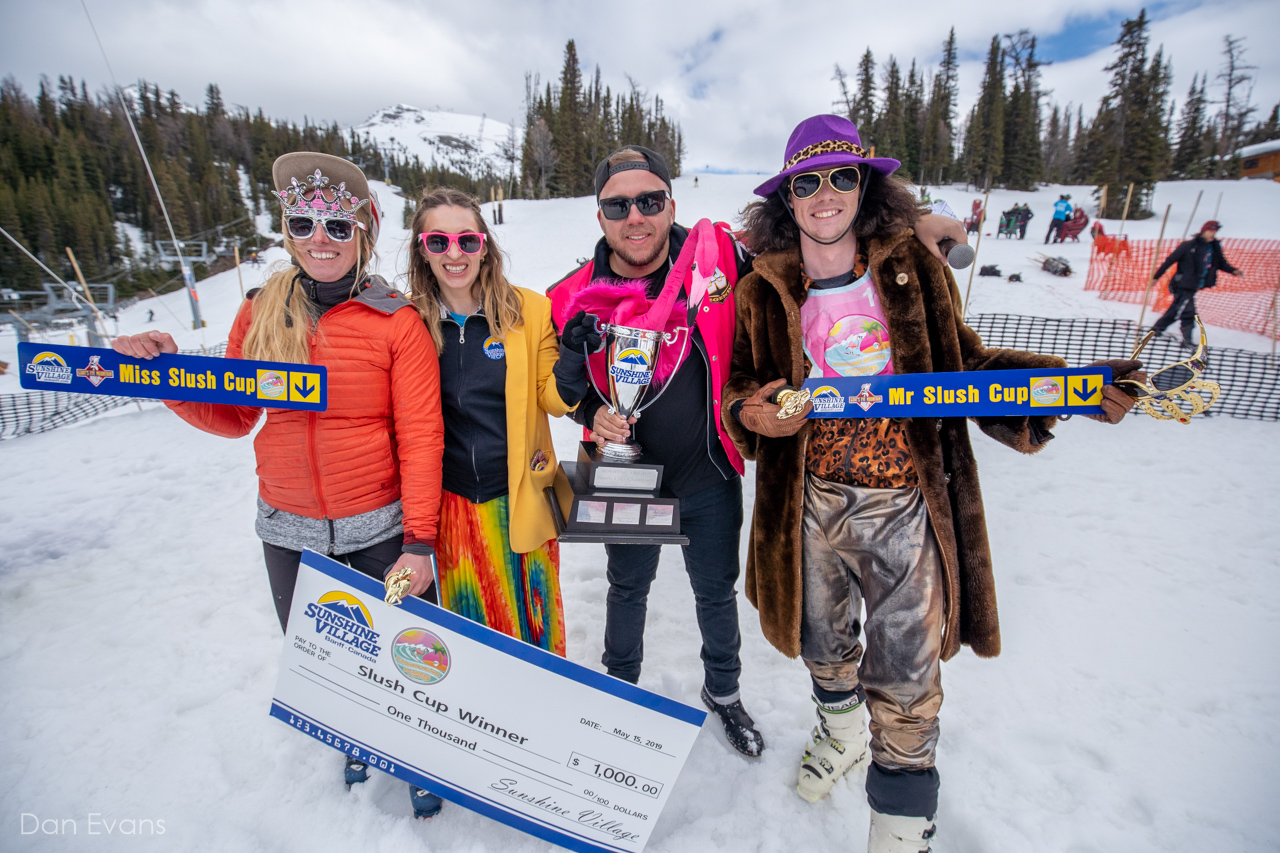 May 16, 2023
The 93rd Slush Cup Judges
Did you know in the town of Banff, Slush Cup Monday is the most requested day-off of the entire calendar year. People working in Banff will often request Slush Cup off at the beginning of the Winter season.
As we say sayonara to the Winter Season, (and get ready for the next,) Banff Sunshine Village hosts the ultimate splash of the season! A weekend full of water themed events, that ends with the slushiest party of all on SLUSH CUP Monday, May 22nd.
SLUSH CUP gathers a crowd that gets bigger, and the party gets better every year! The 93rd SLUSH CUP expects over 4000 die-hard skiers and riders to join us on the slopes for the closing day of our season.
This year, SLUSH CUP Monday, May 22nd, 5 phenomenal judges will critique as skiers and riders pond skim across Canada's Best Snow!
100 competitors from around the world attempt to skim across our Rocky Moutain Slush for the honoring title and bragging rights of, "Mrs. SLUSH CUP," and, "Mr. SLUSH CUP."
Say hello to our line-up of local celebrity Judges of the 93rd annual SLUSH CUP.
Rachel Karker - Olympian halfpipe skier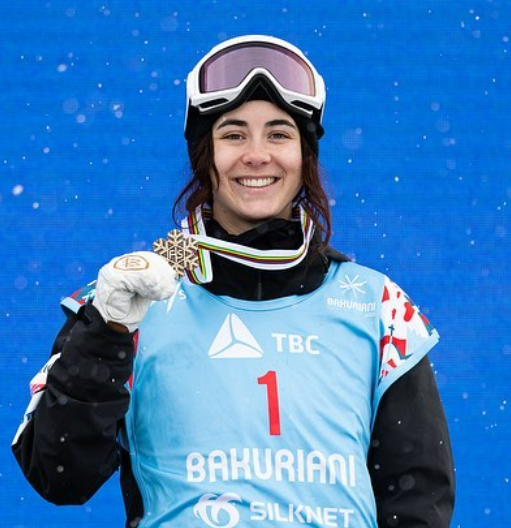 Rachael Karker is perhaps one of the most decorated members of our Canadian National Freestyle Ski Team. She's podiumed at almost every major event from the Beijing Winter Olympics to X-Games. As Rachael continues to work her way up the ski ladder, you can often find her skiing the slopes of Sunshine on her days off training.
Rachael's favorite run is Spring skiing the all-natural slush-tube off strawberry express.
Kiki Alexander - Sunshine Ski Club alumni and Canadian National Team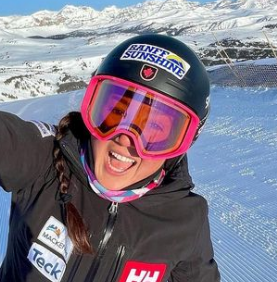 Kiara (or as everyone calls her, Kiki,) started weaving through race gates at the young age of 6, falling in love with the sport on the slopes of Sunshine.
"Sunshine has played the largest positive role in my ski career." -Kiara Alexander
A lover of the great outdoors and powder days on Canada's Best Snow, this well-rounded athlete can be seen ripping down Virgin Chutes or carving GS turns down Bye Bye Bowl.
Zac Reynolds - The reigning Mr. Slush Cup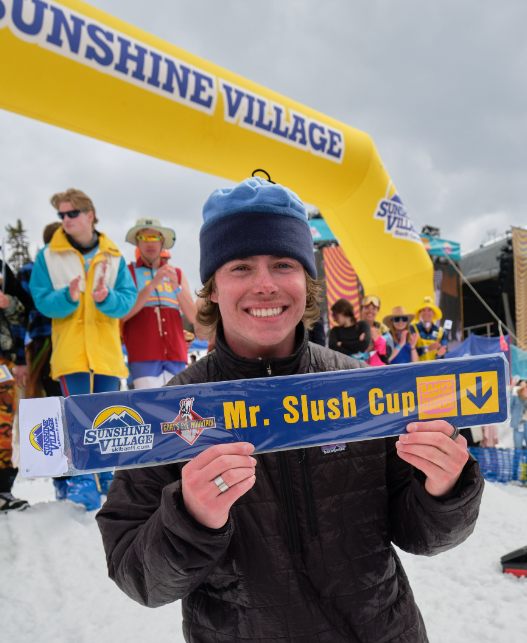 Zachary Reynolds, with a little spunk to his carving, Zac drives passion on his skis all the way from Ontario. His liveliness and need for carving up the best turns has landed him on the slopes of Banff Sunshine. Grinning from cheek to cheek, Zac brought his skills to last years SLUSH CUP for the earning title of, "Mr. Slush Cup." Zac's energy and charisma is unmatched, and will be hard for competitors to outshine as they pond skim at the 93rd SLUSH CUP this year. Zac brings his on snow, and on slush experience with him as he judges competitors for this years title!
Krissy Scurfield - The youngest member of Canada's National Rugby Team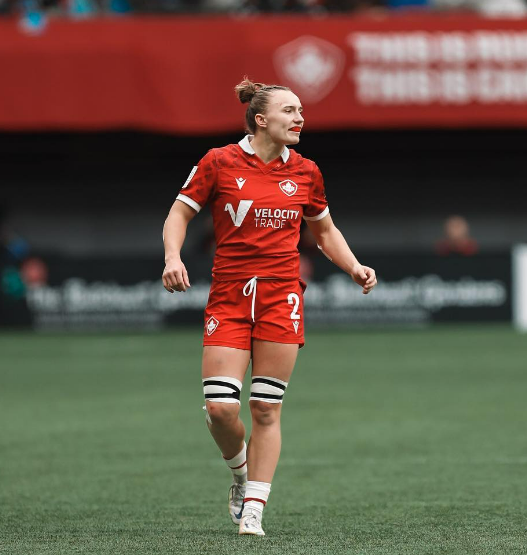 A true local, Krissy Scurfield from Canmore, Alberta will be scanning this year's competitors to see who earns their title. From high school athlete, to one of the strongest players on the field, Krissy is the youngest member of the Canadian National Rugby Team.
Krissy has been surpassing standards for what it means to be an athlete in Canada. Krissy grew up carving the slopes of Banff Sunshine Village. Skiing has been a part of her athletic growth, while physically testing her, "skiabilities," in the Dive, while her favorite cruiser run is Eagle Creek.
Ryan Pinder - Sports Host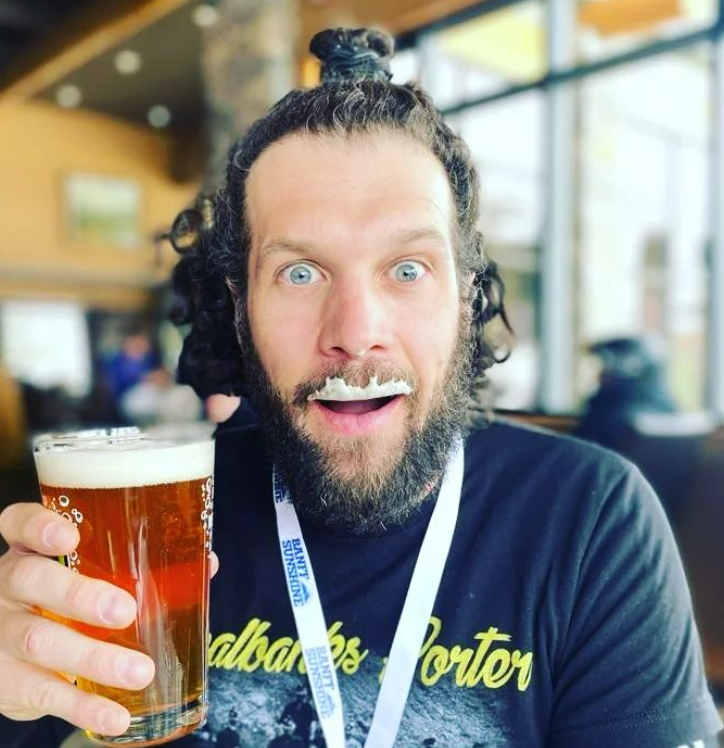 Calgarian sports announcer, Ryan Pinder, talks all things sports. Literally, that's what he does for a living. You bet he knows what he's talking about. Ryan currently hosts, "Barn Burner," a podcast about the Flames, food, hockey, and more athletic stuff.
Pinder and his family are wild about Winter. Pinder and his love for Sunshine will see you on SLUSH CUP Monday!
Our 5 judges will be critiquing each pond skimmers technique, style, energy, jump send-off, stability, and landing.
Will you be snorkeling from the side lines, or will you be skimming the pond?