Thursday, January 12
Tiny Tigers Daycare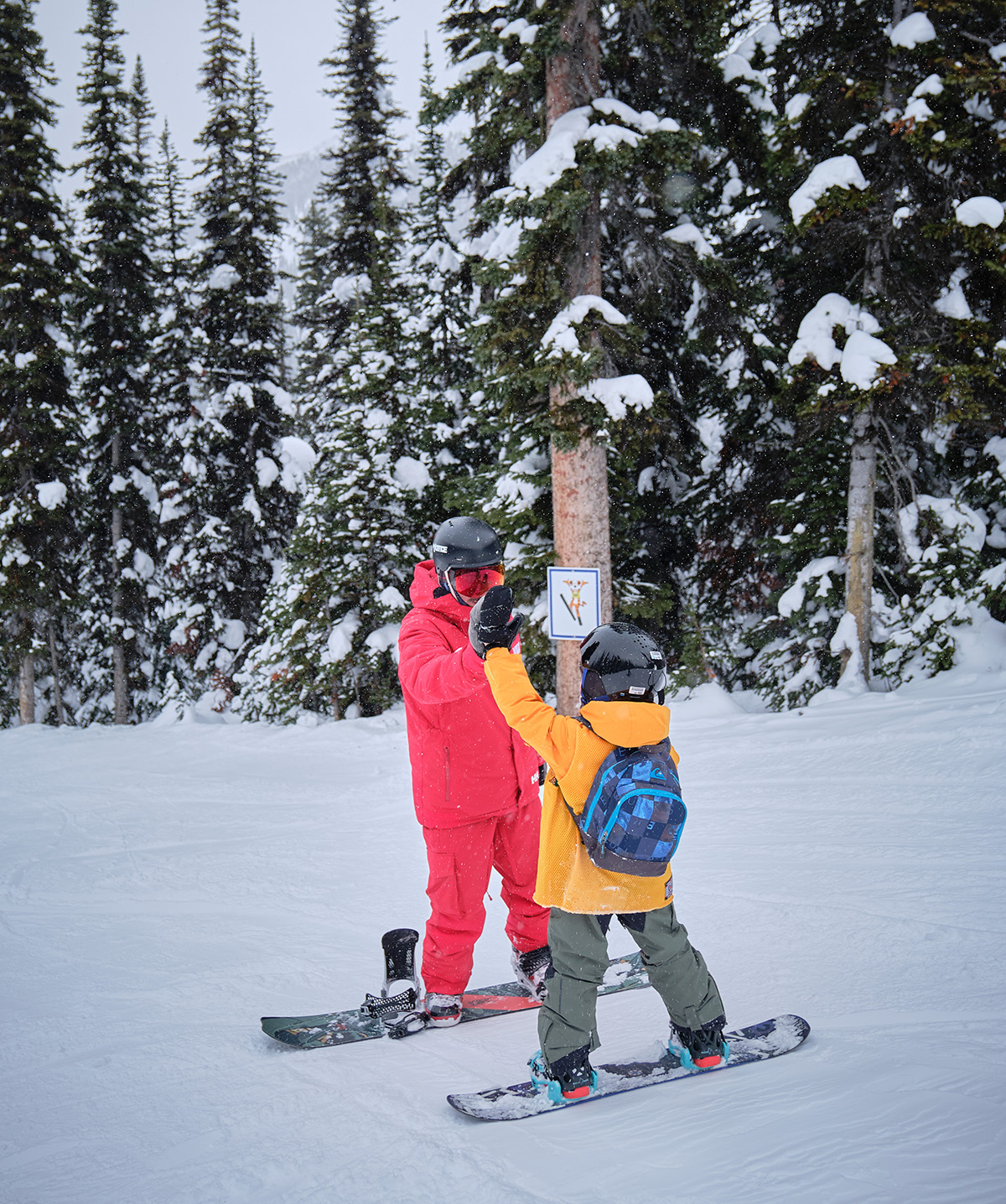 Jan 12, 2023
Tiny Tigers Daycare
Never miss a day on the hill again, with our Tiny Tigers Daycare.
Mom's and dad's need a break too. At Banff Sunshine Village, we offer full day, and half day daycare on the mountain. Go dashing through the snow, while your little Sunshiner enjoys a day of fun and play, with all their new buddies they meet at Tiny Tigers Daycare.
Your child is in great care at Sunshine Villages' Tiny Tigers Daycare, with our kid-specific, fully trained staff. Your little Sunshiner can join our daycare program from ages 19 months to 6 years old.
A full day of daycare is $80.00 + GST. Tiny Tigers Daycare also offers half days, and lunch options.
Start your ski day at Sunshine Village by picking up your little Sunshier's free ticket to ride the gondola from the Ski School desk, located at the bottom of the mountain.
The Sunshine Village gondola starts running at 8:00 am daily.
Drop your little Sunshiner off at our Tiny Tigers Daycare, before you head off for your ski day. Your Little Sunshiner will get to play in the snow, all while mom and dad get to enjoy some turns on the slopes of Banff Sunshine Village.
Tiny Tigers Daycare is full of engaging toys and activities. We love getting our hands messy with some arts and crafts.
Depending on the day, your Little Sunshiner has the option to play either indoors or outdoors. All Little Sunshiner's must come prepared in full snow gear, because we all love to play outside! For outdoor activities we love to paint in the snow, build snow castles with buckets, and slide down the small hill with our toboggans.
At the end of each day, Tiny Tigers Daycare is thoroughly cleaned and set up ready for the next exciting day in the Tiny Tigers daycare.
Full day daycare starts at 8:30am.
After dropping off your little Sunshiner, you can head right onto the slopes for first chair at 9am.
Lunch starts at 12:00 pm to 12:30 pm at Tiny Tigers Daycare. You can purchase lunch for an additional fee of $15 per meal, or bring your own lunch. Tiny Tigers Daycare is a nut free zone.
Your Little Sunsiner's day at Tiny Tigers Daycare can either consist of daycare, or daycare AND ski lessons. If your little Sunshiner is interested in getting on the slopes, Banff Sunshine Snow School offers private lessons for those ages 2 years old and older. For more information on lessons and pricing, click here.
This year, Sunshine Village is thrilled to introduce two on-site emergency nurses. For daycare, please book online here, or call the Ski School desk with any questions at 403-762-6560. Please bring ID for your little Sunshiner to Tiny Tiger Daycare.
At Banff Sunshine Village, we are wild about winter. With a 7 month ski and snowboard season, join us on the slopes for a little slice of this mountain paradise. Keep up with our Little Sunshiners on the mountain, follow @littlesunshiners on Instagram!