Wednesday, March 8
Who Run the Mountain!?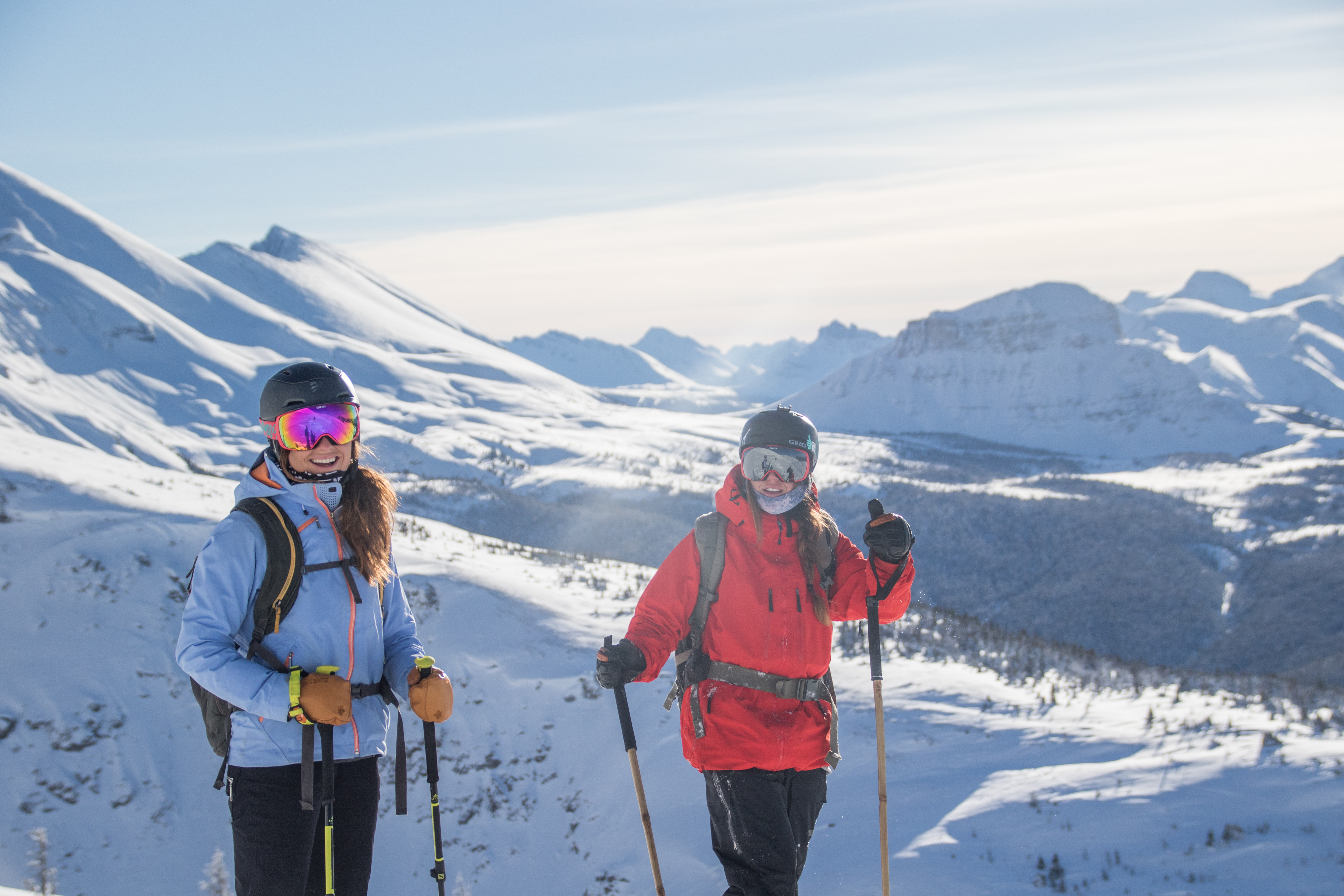 Mar 8, 2023
Who Run the Mountain!?
Let's Hear it for the women of Banff Sunshine and around the world.
Over the past century, the makeup of the ski industry has changed dramatically, what was once a male dominated industry now proudly boast and supports females at all levels of leadership. This season at Banff Sunshine, women represent 40% of our 800-person team. And yes, at Banff Sunshine you can find women working in all areas of our organization, from building maintenance to legal counsel.
On Wednesday, March 8th, 2023, join us on the slopes to celebrate International Women's Day. This year, we are offering $100 lift tickets for women at our ticket window.
The first celebrated women's day occurred in New York City in 1909. The march caught the attention of women across the Atlantic. With women in Austria, Denmark, Switzerland, and Germany following suit, and demanding an international day to celebrate women and the contribution they make to society.
The date, March 8th, we celebrate International Women's Day is symbolic as on March 8th, 1914, women in London marched demanding the right to vote.
At Banff Sunshine, women's involvement in skiing can be traced back to our early days. We have photos of women touring up, from the later 1920's, what is now the runs off of the Divide Chair. As skiing popularity grew at Banff Sunshine, so did participation from women. In 1942, Canadian twin sister Rhona and Rhoda Wurtele put women's ski racing on the map. From 1942 to 1948, the sisters went on to win virtually every ski race they entered.
Their success on the world stage inspired generations of ski racers, including a young Nancy Green and Karen Percey – both of whom podiumed at their respective Olympics.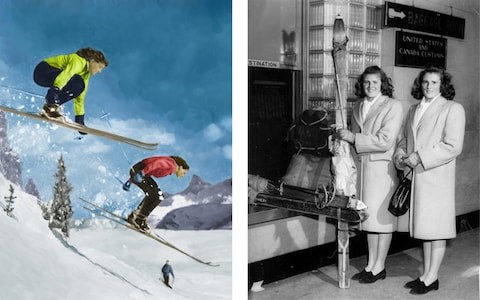 Left: A painting of Rhona and Rhoda for a 1946 magazine cover.
Right: Making their first trip out west for the 1945 Alta Cup in Colorado
Women over the years continue to push the boundaries of what it means to be a woman in the workplace, in the home, and in the athletic world. Today, women are charging the slopes with confidence, grace, and determination. Women like our friend Rachel Karker are pushing boundaries and make what was once impossible, possible.
Rachael Karker is perhaps one of the most decorated members of our Canadian National Freestyle Ski Team. She's podiumed at almost every major event from the Beijing Winter Olympics to X-Games. On and off the slopes, Rachael is a role model to girls of all ages.
If you're up at Sunshine and hoping to support females in industry, head to our retail store! As part of our goal to support equality, we have invested in bringing in more female founded brands and artisans including:
Halfdays: For on snow fashion and functionality, check out Halfdays. Not only is the company female founded, but the head designer is also a Canadian Female. Find Halfdays at our Bourgeau Sports location (at the base of our gondola) and at Sunshine Sports in our day lodge.
Poppy Barley: The Edmonton based B-Corp was founded by sisters Kendall and Justine. This year you can find Poppy Barley's ethically made goods in our Monarch Sports.
Nina Ritter & Meg O'Hara Prints: Local artists Nina Ritter and Meg O'Hara, both inspired by the Beauty of Banff Sunshine, have created artisan prints of what a day at Banff Sunshine means to them.
Daisy Vickers Jewelry: The former Banff Local, and one-time Sunshiner of the Day, now full-time silversmith line of jewelry is heavily influenced by her time at Banff Sunshine. You can find her handmade jewelry at Monarch Sports in Sunshine Mountain Lodge.
Haley Potter Ceramics: Part-time Sunshine Ski Instructor and full-time ceramics artist, Haley creates and hand paints one of kind mugs, that are sure to brighten your day. Her mugs are now available in our Monarch Sports Location.