Friday, May 19
Rain or Shine, we'll have a Flocking Good Time!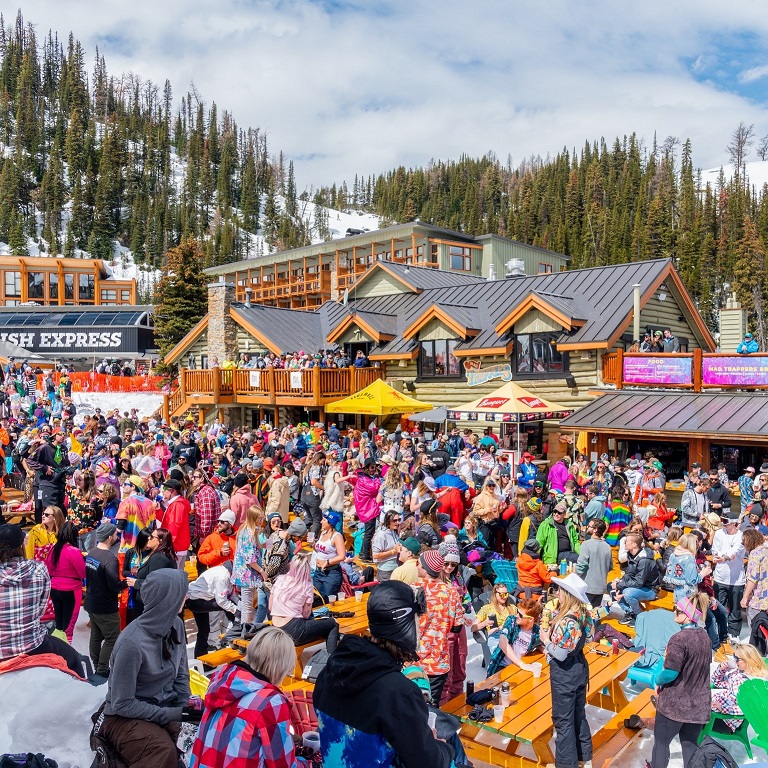 May 19, 2023
Rain or Shine, we'll have a Flocking Good Time!
With just three sleeps to go for our legendary end-of-season bash, SLUSH CUP, we want to take a moment to get real with you. So excuse us, as we get real Slushy.
We have been working hard this week to prepare for our 93rd Slush Cup!
We started the week with high hopes of delivering a fun Spring-like ski experience to complement our end of season party. However, due to the warm weather over the course of the week the snow on our slopes has rapidly deteriorated.
This weekend, our ski conditions will be very limited. As of today, only one run (The Dell Valley) off Strawberry is currently open.
Our on-mountain team is working hard, (THANK YOU TRAIL CREW, we <3 you,) operating our snowcats to move the snow from the runs above for the construction of our Slush Cup run and pool in the village.
As of today, we can confidently say come Monday, there will be one FLOCKING good party. That being said, if conditions change come Monday, we may or may not have any ski terrain open.
Now for the good news.
The smoke is clearing, our stage is being vamped up for Slush Cup with several humongous Jumbotrons being installed. Our Trappers Snow Garden is being expanded and the Kegs to be consumed over the weekend are on their way up the gondola.
Rain or Shine, this weekend we will have a Slushy Good Time as we say so-long to another incredible Winter in the Canadian Rockies.