Thursday, May 11
SLUSH CUP 93: The legend continues Under The Sea.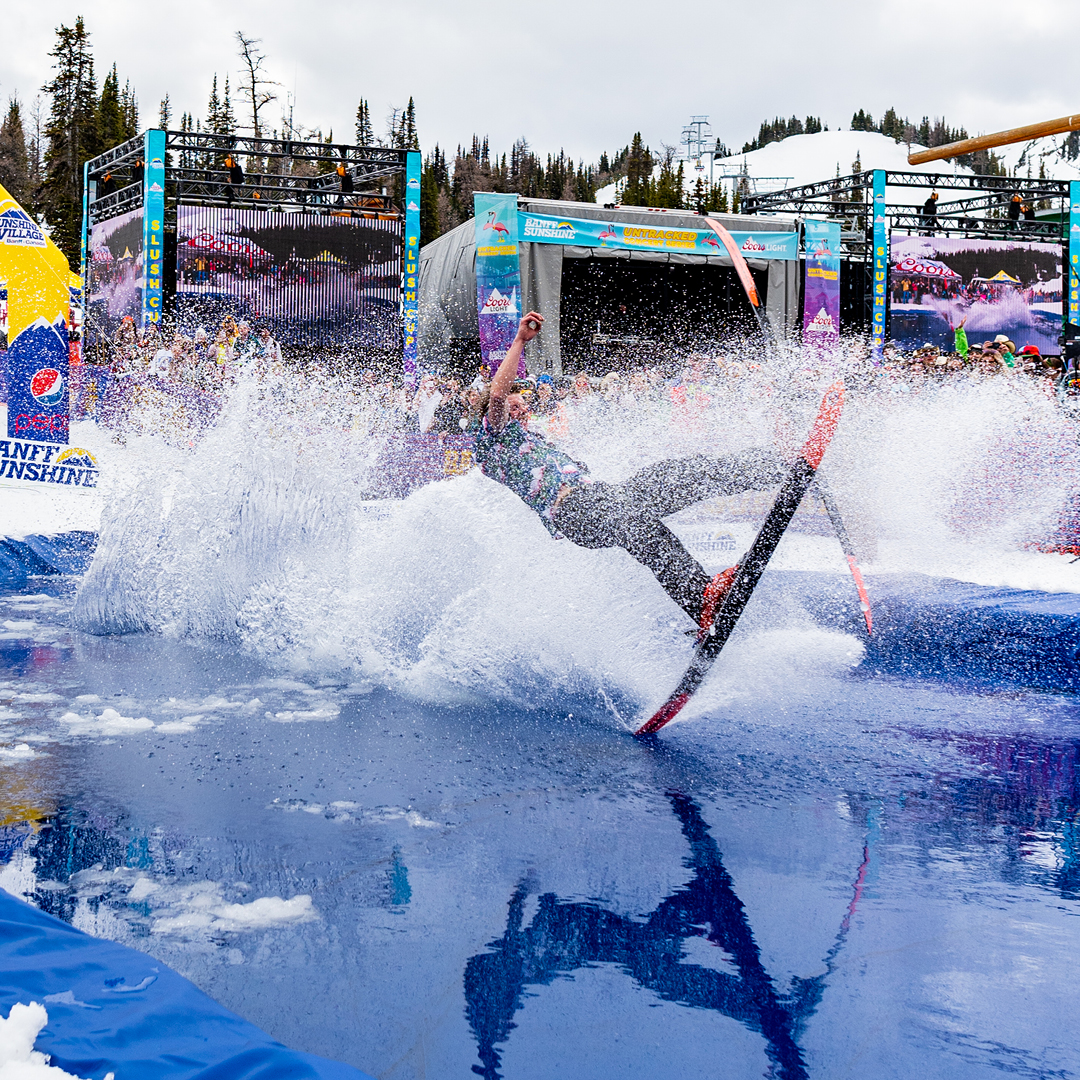 May 11, 2023
SLUSH CUP 93: The legend continues Under The Sea.
Legend has it, nearly a century ago, a pair of friends were out Spring skiing the slopes of Sunshine. It was late in the Winter season, or early in the Summer season - and conditions were, well, SLUSHY. As the day wore on, the slush puddled and pooled together, creating natural terrain features of streams of water that begged to be skied across.
Rumor has it, that upon seeing the raging stream of meltwater, one friend dared the other to ski across. In a classic Canadian response, one buddy turned to say, "hold my beer."
Over the years, SLUSH CUP has grown from its humble origins to a year end campy staff party, before metamorphosing into the Canadian Rockies coolest bash.
For the past 93 years, (it would be 95 but COVID happened,) skiers and snowboarders have gathered at Banff Sunshine for the final splash of the ski season before consigning their skid to storage and saying adios Winter.
If you love skiing, snowboarding, Winter, or simply having fun with your friends outdoors consider this your official invite to the Rockies coolest party, SLUSH CUP 93, on May 22nd, 2023.
It's our goal to make SLUSH CUP bigger and better every year! For our 93rd edition of our legendary party, we're holding our breath and diving under the sea as we embrace an Atlantis-esque under the sea theme.
Hoping to take a dive down the SLUSH CUP run? Registration for SLUSH CUP 93 will take place in the Village at 8 AM on SLUSH CUP Monday, for $50+GST! To compete, you will need a lift ticket, and costume.
*please note all participants must be 18 years of age.
Prefer not to go for a swim? Snap on your snorkel mask and enjoy cheering on the competitors as a spectator. New this year there will be prizes for the best dressed spectators!
Access to the SLUSH CUP party is included with your Season Pass, Spring Pass, lift ticket or sightseeing ticket.
The first splash of SLUSH CUP is scheduled for 12 pm sharp on Monday, May 22nd.
What are you waiting your for, go call your friends.
Join us for a SLUSH-tastic weekend, as we say sayonara to the Winter season.