Wednesday, January 25
Ski with a Cause: Robbie Burns Day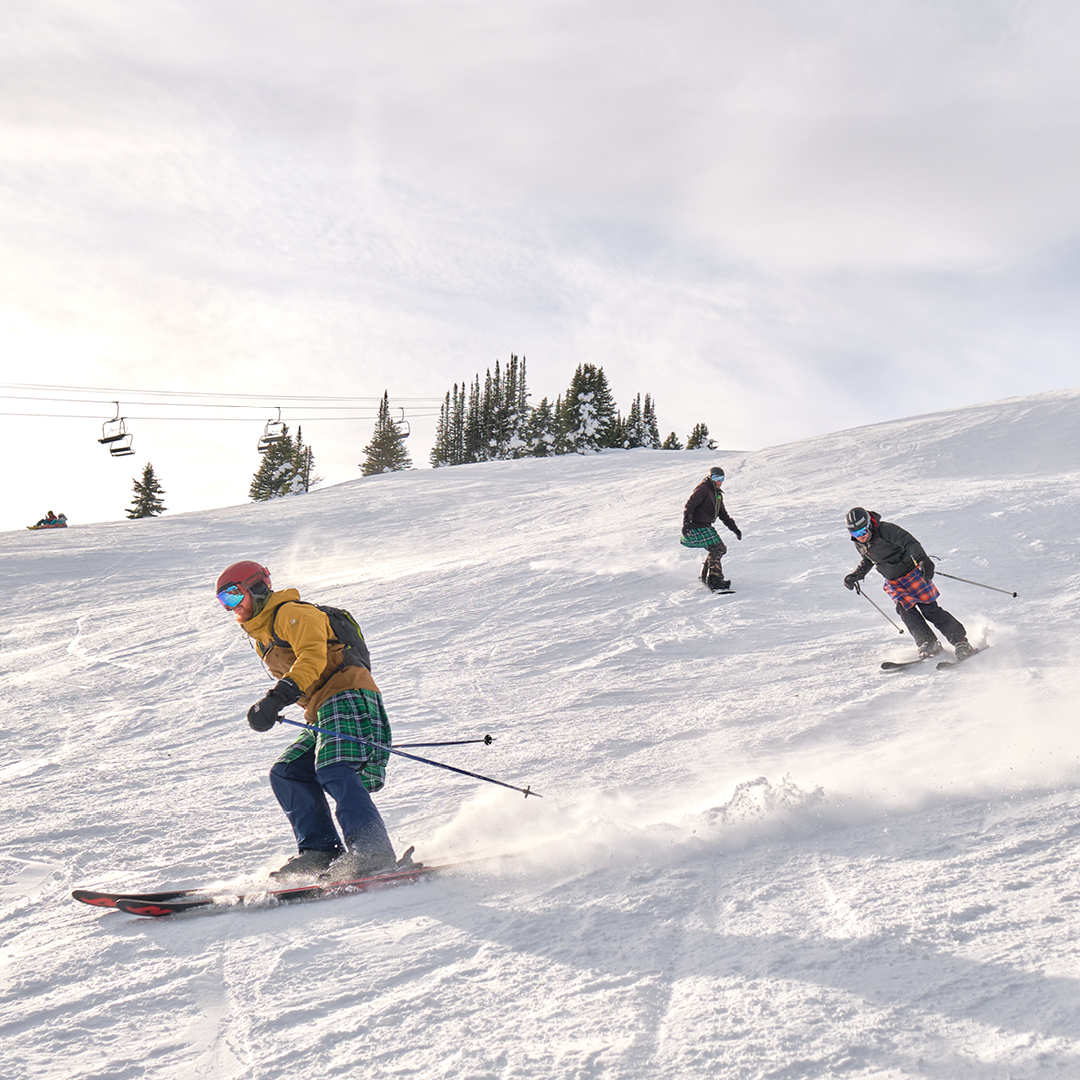 Jan 25, 2023
Ski with a Cause: Robbie Burns Day
Celebrate life with us, at Banff Sunshine Village, every January 25th.
Sunshine Village brings the snow and the mountains, while you bring the Sunshine. On January 25th, Banff Sunshine celebrates the life of Scottish poet and lyricist, Robert Burns!
For us at Banff Sunshine, Robbie Burns Day is the perfect excuse to wear a kilt, listen to the traditional melody of bagpipes, and enjoy a Scottish meal.
Skiers and riders wear a kilt, and ski for a cause. Guests wear a kilt and purchase a full-day lift ticket, for a $75.00 donation. We celebrate the poet's legacy on January 25th, as skiers and riders wear their sharpest kilt. Take a ride break and enjoy the chanter of a bagpipe in the village.
All proceeds from the discounted lift tickets are donated to the Rod Chisholm Memorial Fund.
Born is Scotland, Roderick Chisholm & his family immigrated to Canada in 1975. Rod began his journey with Banff Sunshine Village in 1985. Hard working, smart and dedicated to Banff Sunshine Village, Rod would describe his team and coworkers at Banff Sunshine Village as a, "family."
Rod was diagnosed with Glioblastoma, an aggressive form of brain cancer, in 2021. After 36 passionate years working for Banff Sunshine, Roderick Neil Chisholm passed away shortly after his diagnosis of Glioblastoma.
About University of Calgary (UCalgary) Glioblastoma Research:
Glioblastoma (GBM) is a common and aggressive subtype of brain tumor. GBM resists the effects of chemotherapy and radiation, making it one of the few cancers to escape major advances in treatment. Finding a cure is one of the biggest challenges facing clinicians and scientists.
UCalgary researchers have made great strides in changing and developing treatment options.
Donations help researchers change the course of cancer care and treatment in Alberta and beyond. Thank you for your support, on and off the slopes.