Wednesday, May 31
SLUSH CUP 93: The Best Day of the Year!
May 31, 2023
SLUSH CUP 93: The Best Day of the Year!
Legend has it, the first pond-skimmer on record at Sunshine Village, dates back to the spring of 1928.
Nearly a century ago, a pair of friends were out skiing the slopes of Sunshine, on a warm, sunny day, as they came across a slush puddle. One friend dared the other to ski across it and the rest is history!
What started as a friendly dare, has grown into the coolest long-weekend party in the Canadian Rockies.
Every May long-weekend, Banff Sunshine Village says sayonara to Winter skiing and riding, with our traditional end-of-season party!
This year, 100 participants skimmed across the pool of water, for the bragging title of Mr. & Ms. Slush Cup!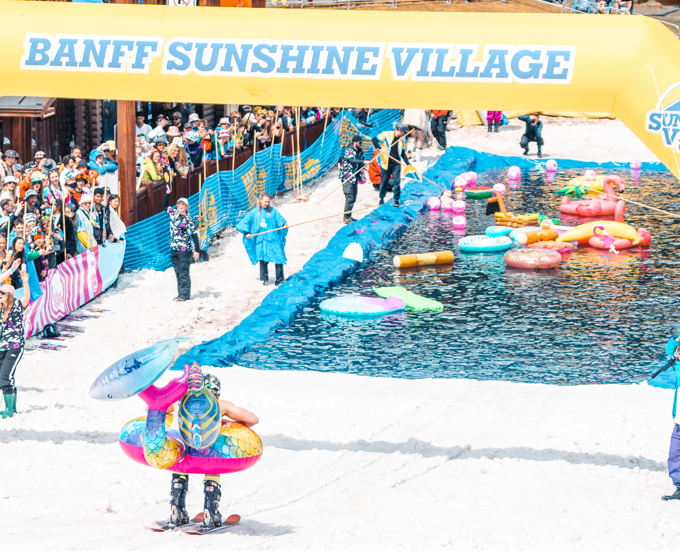 The slush pond was filled with different species of sea creatures for participants to dodge and jump over!
At the 93rd Slush Cup, a panel of local celebrity judges were taking notes of participants skim-abilities. On the panel, we had:
-Olympic Bronze medalist in Half Pipe Skiing, Rachel Karker.
-National Alpine Ski Racer, Kiki Alexander.
-Canada's youngest named National Rugby 7's team member, Krissy Scurfield.
-2022's Mr. Slush Cup, Zak Reynolds.
-Calgary Sports News personality, Ryan Pinder.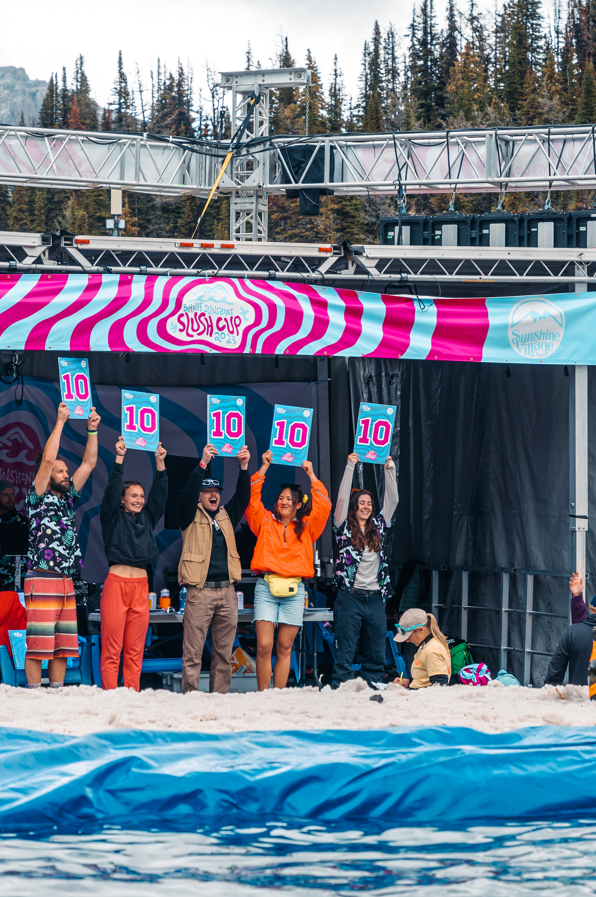 Last year's Mr. Slush Cup, Zac Reynolds, kicked off the 93rd Slush Cup, as the first pond skimmer of 2023.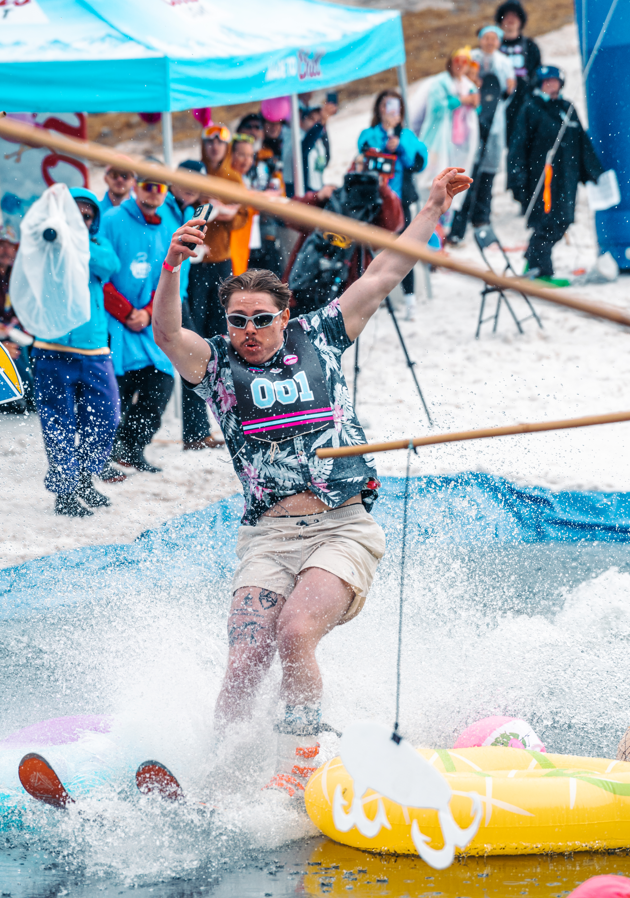 Slush, Slush, Baby! The 93rd end-of-year bash was the slushiest of all!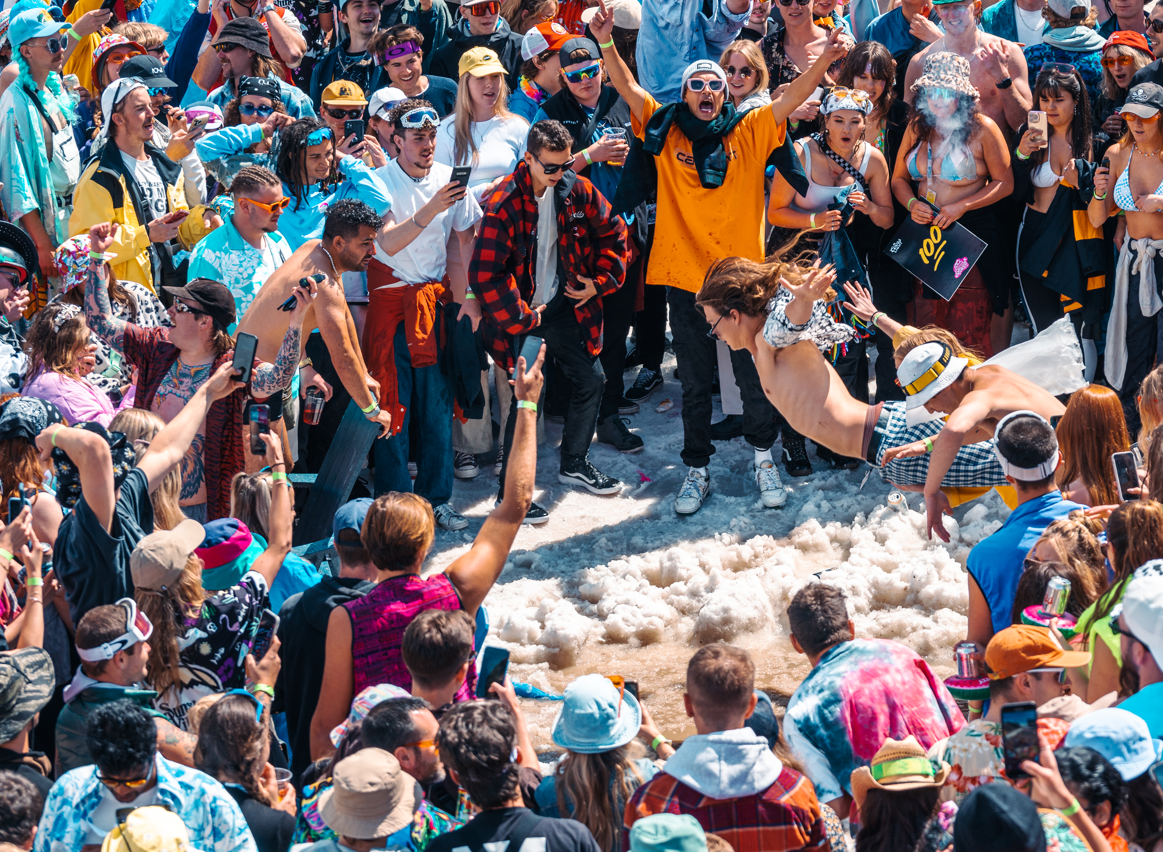 The end-of-season's unpredictable weather conditions brought us some of the slushiest terrain we've ever seen at Slush Cup. The crowd got creative, as they tested the waters.
Rain or Shine, we had a Flocking Good Time!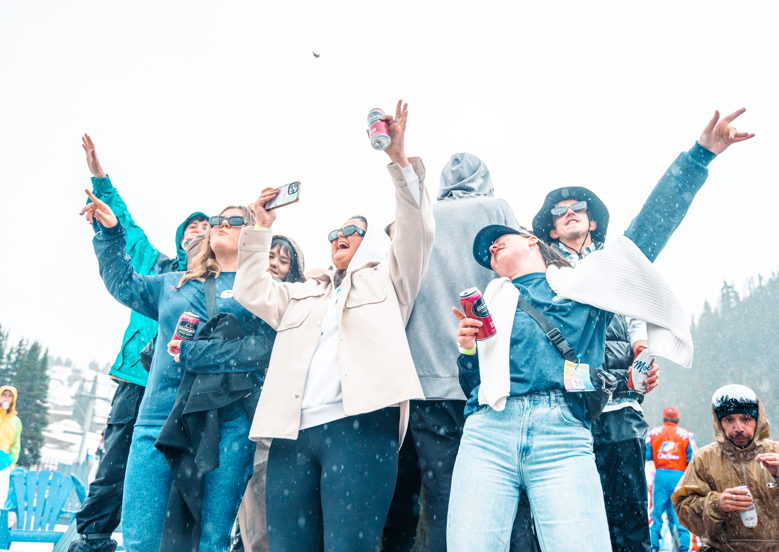 We danced in the rain until we physically couldn't anymore!
Thousands of Sunshiners strutted their Slush Cup love in style. Costume wearers showcased their latest fashion for the title of best costume at Slush Cup 93, presented by Mionetto Prosecco.
Presenting the King and Queen of the 93rd Slush Cup!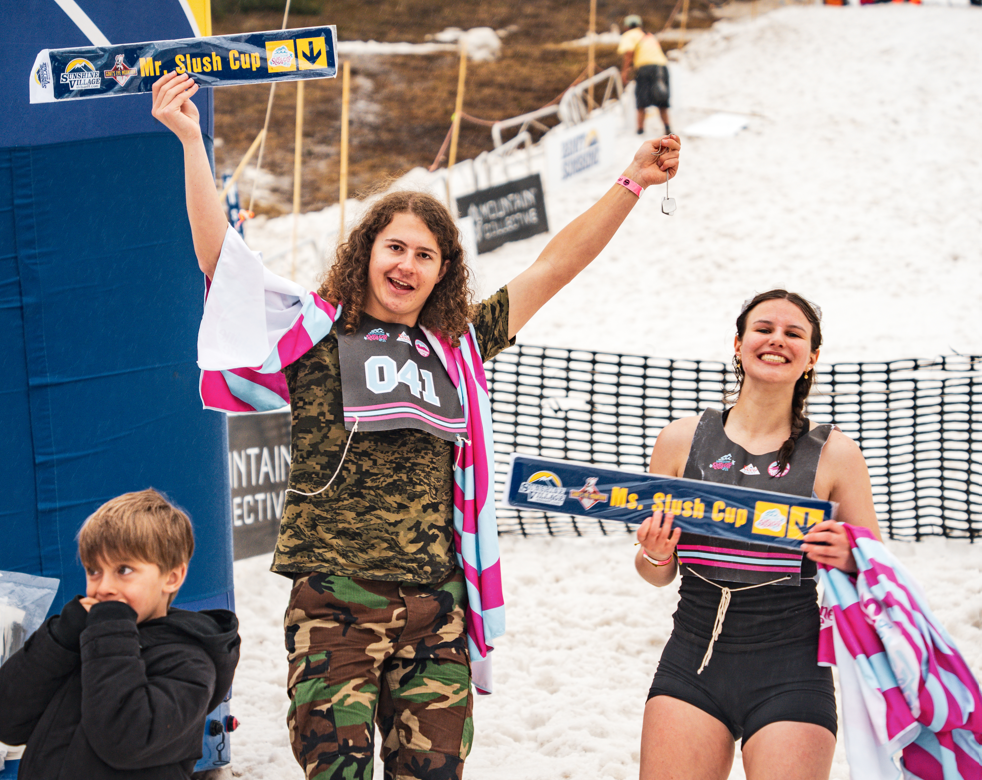 Mr. Slush Cup – Lachlan Frison
Ms. Slush Cup - Sam Carter
This year, due to nature providing us with a little slushier of a Slush Cup than in the past, Mr. & Ms. Slush Cup got innovative to impress the judges by sea creature hopping in the pond and carving big slalom turns in the water.
We can't wait to do it all over again next year! Mark your calendars for next season's party, (May 20, 2024,) it's going to be even bigger and better!
Slush Cup, the coolest party in the Canadian Rockies, marks the final splash of Winter at Banff Sunshine. Save the date, as the 94th edition of this legendary party will be back May 20th, 2024