Friday, November 11
Take a Tour of Banff Sunshine with our Snow Hosts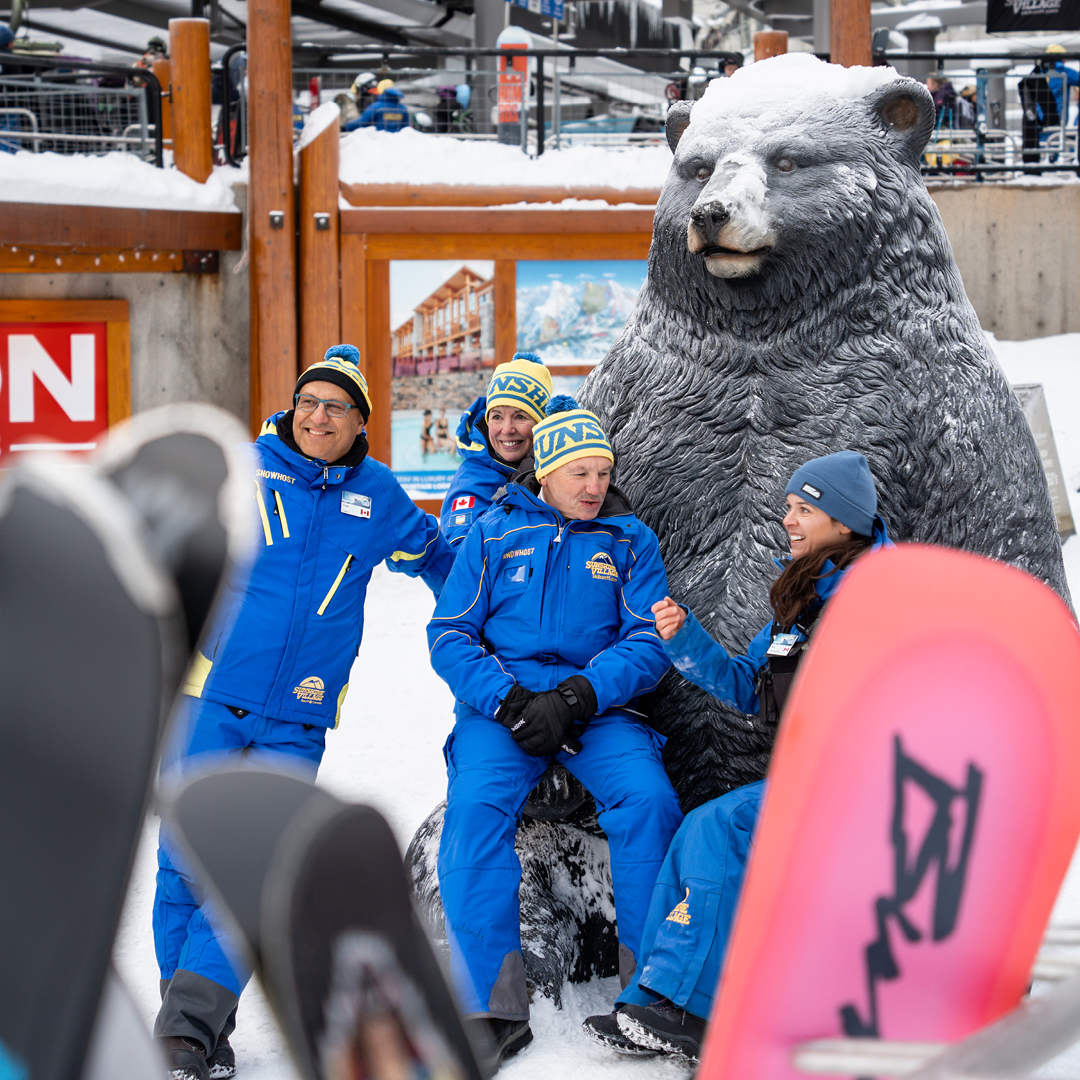 Nov 11, 2022
Take a Tour of Banff Sunshine with our Snow Hosts
Want to learn more about the three mountains of terrain that Banff Sunshine is lucky enough to call home? Well, we have you covered. Starting November 19th, 2022 our Snow Hosts will be hosting daily tours of our beloved resort.
Whether you're just arriving, out carving up Canada's Best Snow or leaving for the day you will find our volunteers dressed in high visibility Sunshine blue uniforms. In the mornings, you'll find our volunteers at the base and in the parking lot, if you need assistance, our Snow Hosts will be around to help.
In addition to being scattered around the mountain spreading cheer our Snow Hosts offer afternoon Snow Host Tours. Their tours are complimentary to full day and season pass holders 7 days a week. It is rare, but there may be instances that a tour won't run dure to temperature. It's easy for guests to join a tour because our service requires no reservations. If you are looking to join one of these informative and fun tours, look for the Snow Host's out front of Trappers (aka the Old Sunshine Lodge at the Kids Kampus Corral at 11:45 am. The tours leave promptly at 12 pm and finish at 3 pm (time and tour finish location varies based on the guest).
Our tours are open to intermediate (blue/dark blue) level skiers and snowboarders. All ages are welcome, however children under the age of 13 must be accompanied by an adult.
Here is what to expect while on the tour:
You will spend around 3 hours with your host. They will show you around the resort and teach you how to travel from lift to lift safely and efficiently. Along the way, meaningful and memorable interpretive stories about Sunshine and Banff's rich human and natural history will be shared with you.
You will also visit historical locations throughout the resort, making these stories come to life.
Throughout your tour, you will be offered tips about how to make the most of your visit, the location of secret powder stashes, and if you just want a ski or ride buddy, we can help with that too.
Plan on visiting Sunshine Village later on in the season (we are open until Slush cup Monday on May 22nd, 2023 for your skiing and riding pleasure), don't worry, our Snows Host's will be offering daily tours until April 21st, 2023.