Friday, November 17
All Onboard Standish Express!
Nov 17, 2017
All Onboard Standish Express!
Hip Hip Hurray, Hip Hip Hurray, Hip Hip Hurray!
Standish Express opens for the 2017/18 ski and snowboard season tomorrow, Saturday November 18th.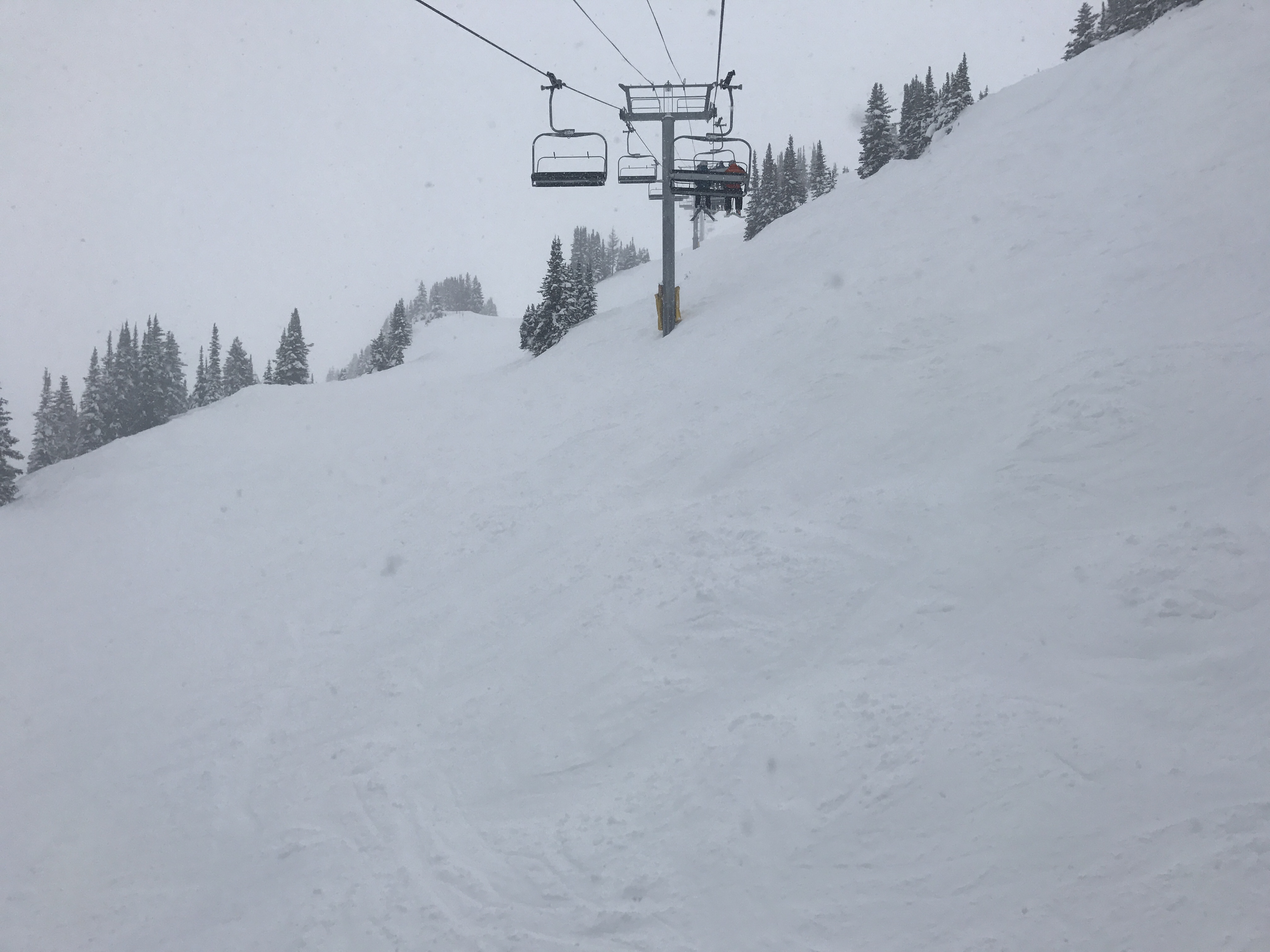 The past 48 hours has brought with it over 24 cms (9.5 in) of fresh, light, dry, snow. The stuff, that's known internationally as Canada's Best Snow! With the arrival of new snow, our mountain operations teams have been out snow-farming, snow packing, and settling the snow base of Standish Express, one of our favourite chairs.
Standish Express will begin boarding skiers and snowboarders at 9 am on Saturday morning. All runs off of Standish are expected to be open. As it is still November, we do caution skiers and snowboarder to "ski aware" as the terrain will be varied, uneven, and undulating. Our team does their best to mark hazards. However early season hazards may be unmarked.
For your first run on Standish, we recommend cruising down Jerry's Run. After your warmup run, head to Big and Little Bunkers to check out the storm snow. You'll find pockets of deep powder, throughout the area.
With mild temperatures and a little more snow in the forecast, it's gonna be a GOOD weekend at Banff Sunshine Village. Environment Canada is predicting a low of -7c and a high of -2c for the weekend.
Lift tickets will remain $87 for an adult, and $73 for an adult Sunshine Super Card ticket. Our tickets will stay at this price until Divide opens, at which time we will raise our ticket to full price.