Friday, April 17
Banff Sunshine Village Cancels Its End of Winter Slush Cup Festival.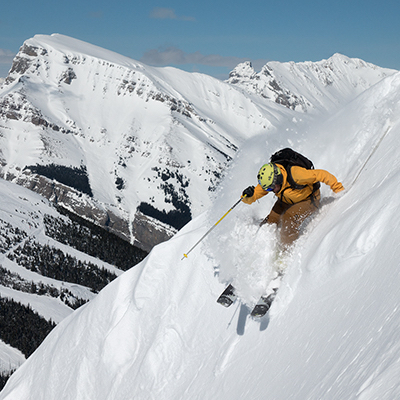 Apr 17, 2020
Banff Sunshine Village Cancels Its End of Winter Slush Cup Festival.
Banff, Alberta - With the health of our community top of mind, we at Banff Sunshine Village believes that is each of our responsibility to help do our part and slow the spread of COVID 19. As Alberta remains in a state of Emergency due to the worldwide health pandemic, we at Banff Sunshine have come to the hard realization that we will not be able to reopen for the remainder of our 2019/202 ski and snowboard season.
We as a mountain are heartbroken to cancel our 2020 end of season festival, Slush Cup Long Weekend – the longest-running end of winter celebration in North America. Recognized by Travel Alberta as the 2019 Event of the Year, each year, Slush Cup attracts thousands of skiers, snowboarders, and winter enthusiasts to the town of Banff for winters final splash.
"Although it's disappointing to have had our 2019/2020 ski and snowboard season cut short, due to circumstances, we as a mountain and community are focused on promoting the health and wellness of our province. As an avid snowboarder, I am grateful for the memories made on the slopes and the incredible powder days we were spoiled with this winter." Says Kendra Scurfield, director of Brand and Communication. "Stay tuned in with our social media, as we are looking into ways to bring the thrill of the mountains into the homes of skiers and snowboarders around the globe while we're all staying home and staying safe."
Banff Sunshine Village looks forward to welcoming skiers and snowboarders back to its slopes come November. The tradition of Slush Cup will return May, 2021. Until then, the resort would like to thank those working the front lines, keeping our community safe
.