Thursday, November 22
CYBER MONDAY FLASH SALE?
Nov 22, 2018
CYBER MONDAY FLASH SALE?
Sorry, the Cyber Sale is over :(
-
There were rumours riding around Sunshine's mountain slopes…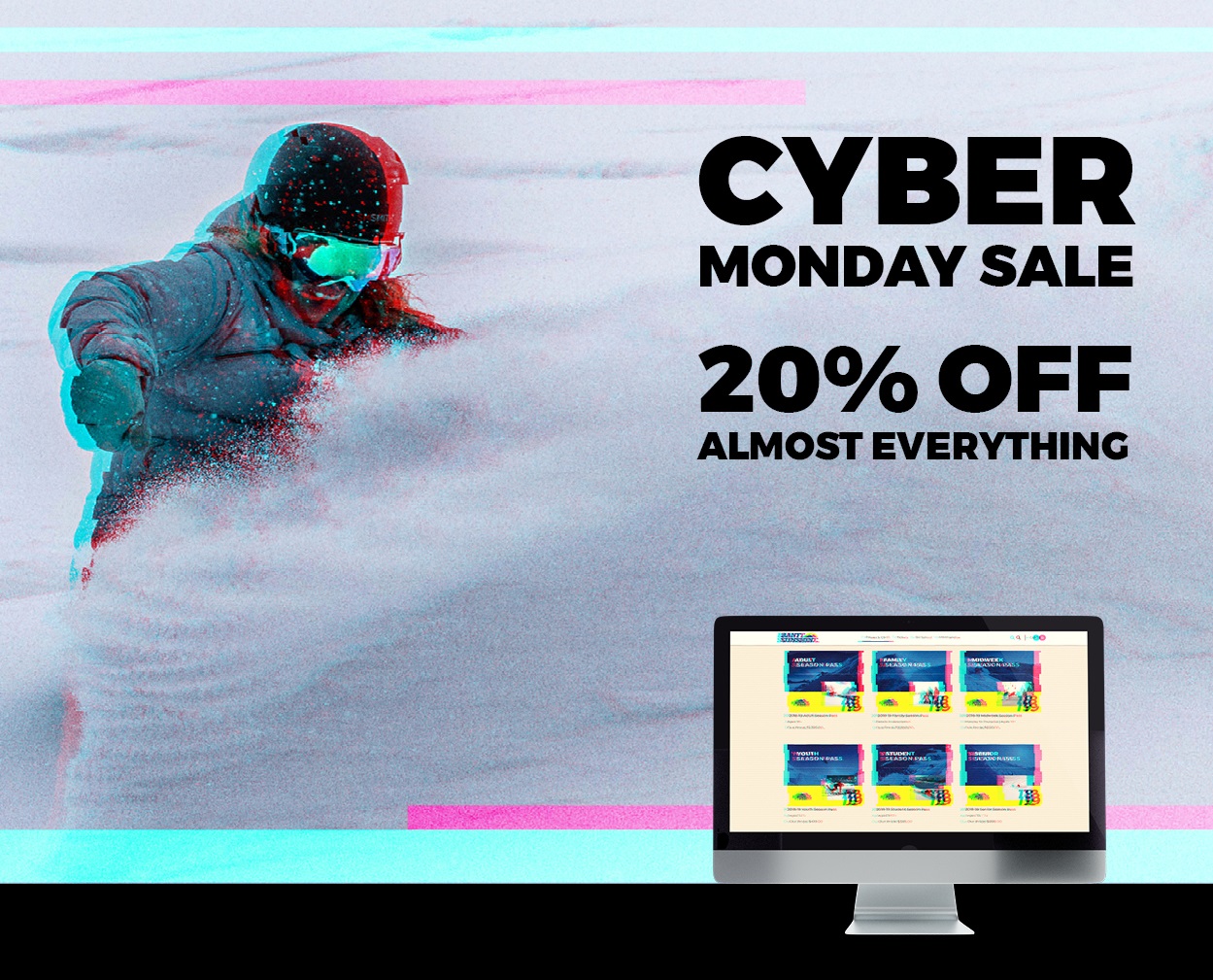 This is ULLR! And boy do I have a smok'n powdery deal for you!!
Once again, I have cast a frosty spell on Sunshine's E-store. My mission to offer you the coolest savings on Canada's Best Snow. Only this year, I was able to work my magic a little earlier….
Sunshine Cyber Savings has come early! I ULLR, the god of snow, want you to enjoy the best winter has to offer. That's why I've slashed the price by 20% off of (almost) everything on Sunshine's e-store.
Until November 26, 2018:
- Steal a Sunshine Super Card for ONLY $79
- Stock up on ski and snowboard days with our Cyber 2, 3, and 4-day lift passes.
- Score your 2018/19 Season Pass at our SALE season pass price.
- Become the skier or snowboarder of your dreams. Snow School programs are also discounted!
I AM SERIOUS when I say you might want to visit Sunshine's e-store right now.

Score your snowy deal on Canada's Best Snow before Sunshine's IT team fixes this "bug".
Just a word of caution. If you're planning to shred at Sunshine this weekend, I highly recommend picking up your lift tickets at one of our Online Order Pick-Up Ticket Window or at Guest Services on the Mountain to avoid delays on mailing deliveries (Sadly, I'm having more difficulties interrupting the Canada Post Strike).
Hurry! This is a limited time sale. Order today and start enjoying skiing and snowboarding on Canada's Best Snow before it's too late...