Wednesday, May 2
Mobile Tickets Have Arrived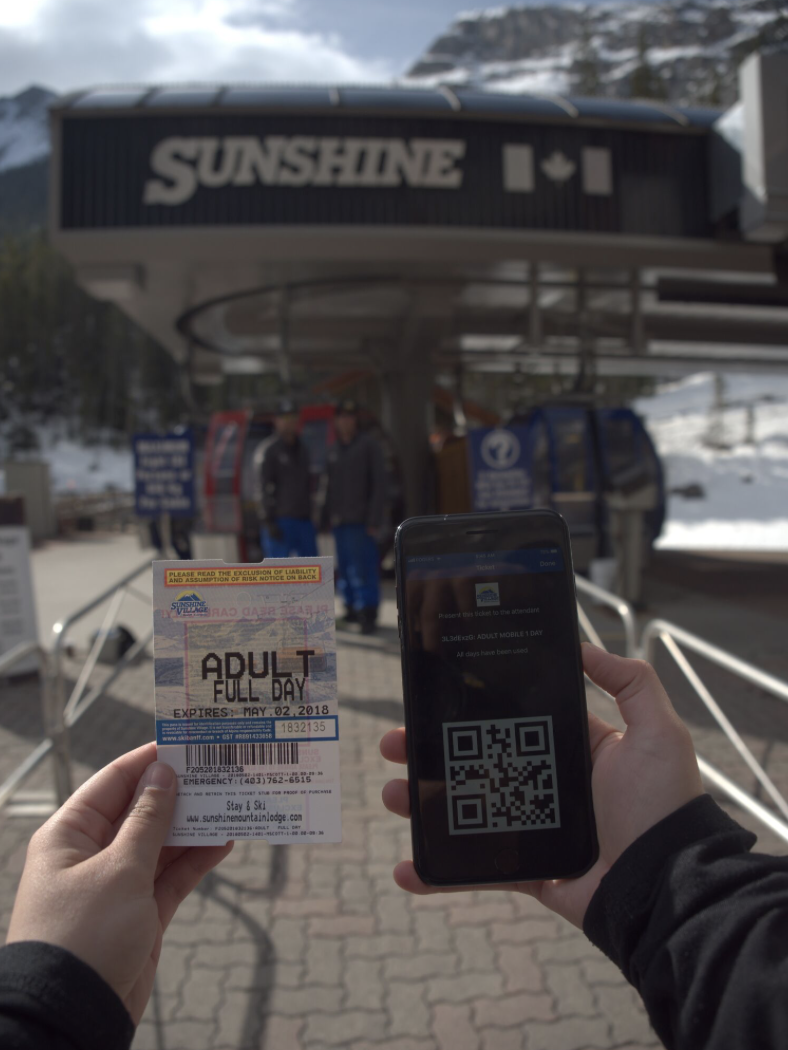 May 2, 2018
Mobile Tickets Have Arrived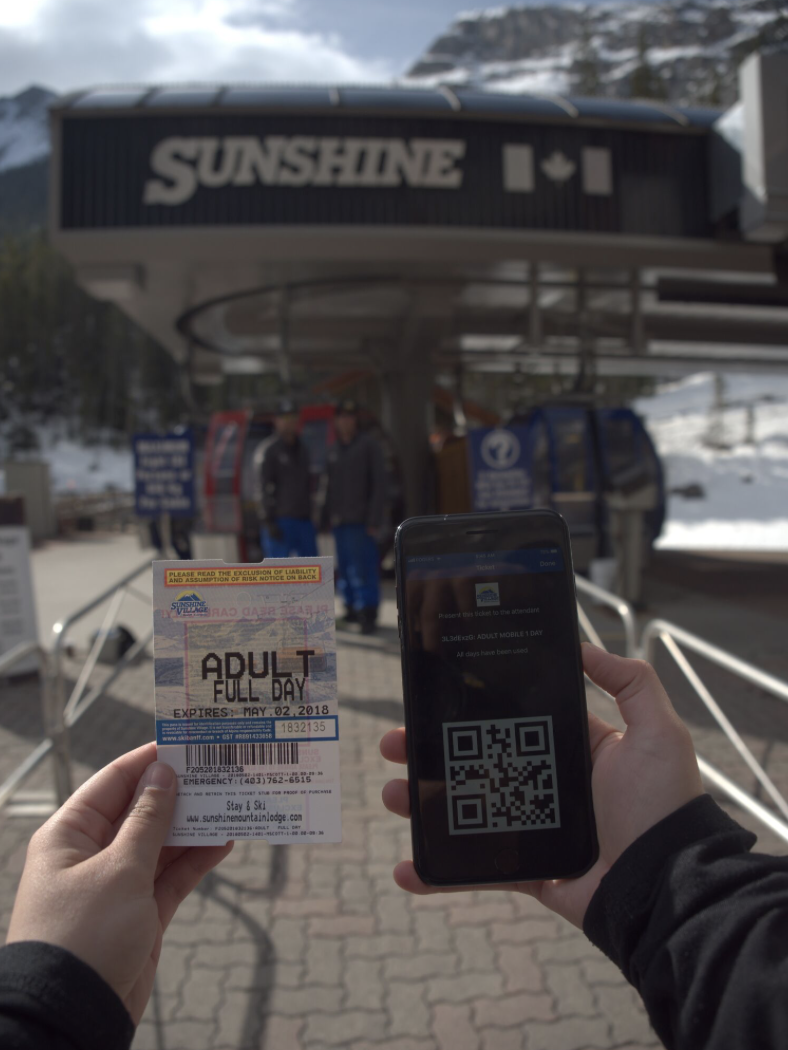 Have you ever asked yourself, why is it you can download your airplane ticket, your hockey ticket, your concert ticket straight to your phone, but not your ski lift ticket?
We have.
Over the past year, we have been working with our app development team to integrate and a build a mobile lift ticket system. At Banff Sunshine Village it's our goal to offer all guests the best visitor experience we can while doing our acting as stewards of the environment. It's with great excitement that we're able to announce the launch of mobile lift tickets at Banff Sunshine Village. We're proud to be the first ski resort in North America to offer mobile ski tickets.
Our commitment to launching mobile lift tickets was born with both guest convenience and environmental benefits in mind.
Today, we all want less "waste," and more time to spend doing the things we love with the people we care about most. By offering a mobile lift ticket, we can reduce our waste while saving you time (and money).
Yes, you read that! Right now, we're offering $20 savings on all Sunshine mobile lift tickets. Throughout May, mobile lift tickets are just $89.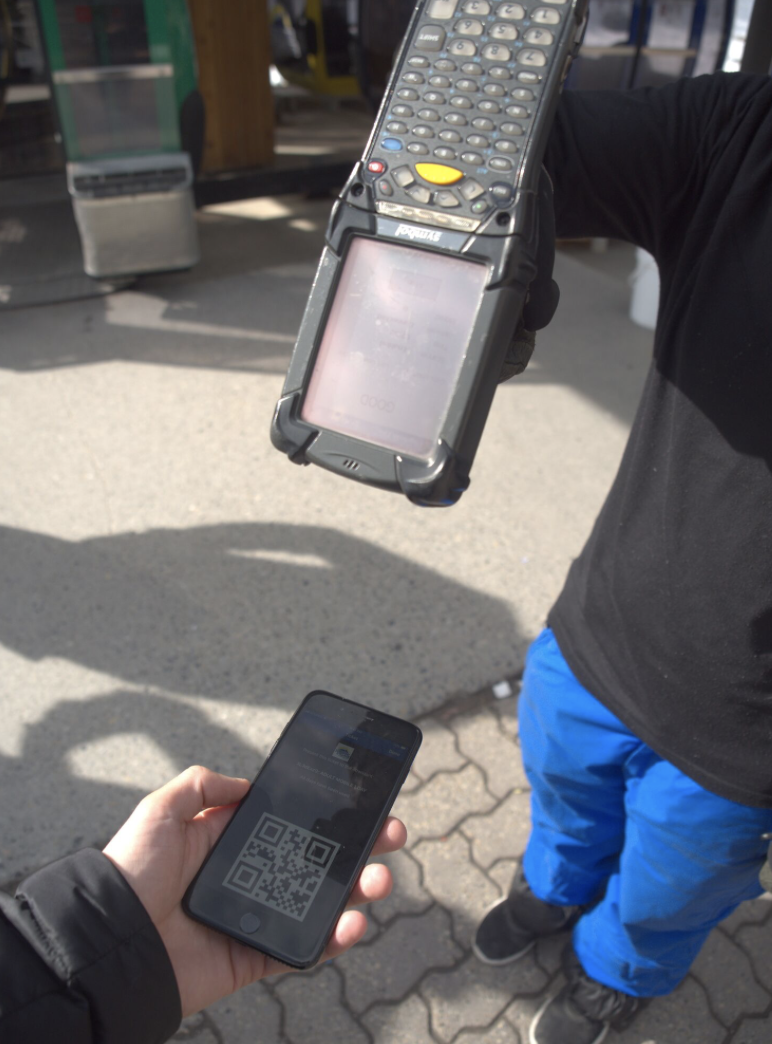 Here's how it works:
- First, head to the Apple App store or the google play store and download (or update) your Sunshine App.
- Order your Sunshine Mobile Lift Ticket online.
- Once purchased, your order will be e-mailed to you immediately.
- Open your email, and copy the "ticket code."
- Open your Sunshine App, from the menu select "My Tickets."
- In "My Tickets" select "Create Ticket From Code."
- Paste in your ticket code, and wait for your ticket to appear (it should only take second).
When at Sunshine:
- Open your app, and again head to "My Tickets."
- Open your lift ticket, and present it to the gondola attendants for scanning.
It's really that easy! Try it for yourself.