Tuesday, September 8
What's Happening in Winter 2020/21?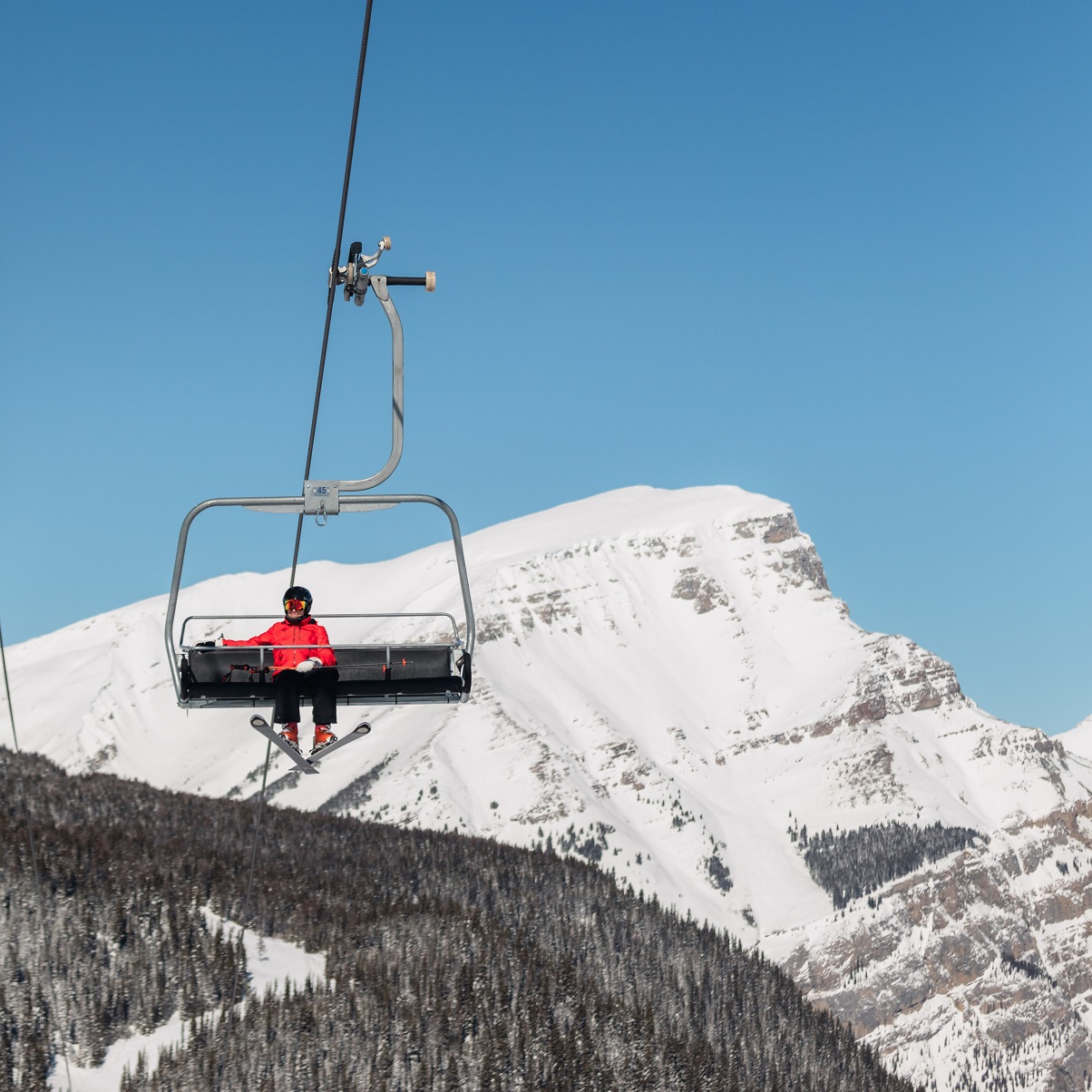 Sep 8, 2020
What's Happening in Winter 2020/21?
Updated on December 14th, 2020.
Dear Sunshiners,
Over the summer, our team has been working closely with Alberta Health Services (AHS) as we've developed our 2020/21 operational guidelines for the upcoming winter season. It has been a long offseason. Our team is counting down the days until our anticipated early November opening when we can once again welcome you back to enjoy the healthy mountain air as you carve up our beautiful Rocky Mountain Slopes.
In light of the year 2020, a day carving up Canada's Best Snow will look a little different this winter at Banff Sunshine Village. At Banff Sunshine, the safety and wellbeing of our guests and our team members is our top priority. To keep our mountain healthy, we've initiated changes to our operating procedures that will allow us to reopen for winter and to sustainably operate throughout the entire ski and snowboard season.
The changes we are making to our operations for the 2020/21 Ski and Snowboard Season are for our entire mountain community's health and wellbeing. We've consulted with medical professionals, brainstormed with industry leaders, and have been in close contact with AHS through our process of creating new guidelines for our winter season.
Ensuring we stay healthy will require assistance from all of our team members and you, our loyal Sunshiners.
Here's a summary of the changes to our operations you will see come November 2020. Please note, these changes and requirements will likely evolve throughout the ski and snowboard season.
LIFTS, GONDOLA & LIFT LINES
We at Banff Sunshine are following the guidance for ski lifts and gondolas as directed by AHS.
Face coverings or face masks will be mandatory to ride, or wait for, any of our lifts, including the magic carpet and our gondola. We strongly recommend wearing a non-medical mask with a ski buff or mask, two buffs or two neck gaiters.
With cases of the novel coronavirus continuing to climb in our province we at Banff Sunshine Village have made the decision, effective December 6th, 2020, to load the gondola only with parties who travelled to the resort together until further notice.
The use of a mask remains mandatory for all guests and team members when waiting in line, riding the gondola and lifts, or entering a building. Food or beverage may not be consumed and smoking / vaping is prohibited while riding the gondola.
If you are looking to skip the gondola line, we recommend arriving after noon. Typically, our gondola line clears up by 11 am. Midweek skiing is always less busy.
When riding the gondola, do so with the comfort of knowing that we have implemented an enhanced disinfecting procedure for the interiors of our gondola cabins. When riding the gondola, we recommend that you heed the advice from medical professionals and refrain from touching any surfaces.

While loading lifts this winter, we encourage you to give our lift and gondola attendants a friendly wave. All our team members working on lifts will be required to wear a mask or a face covering. To prevent the spread of germs, we are encouraging all guests to load their own equipment on the gondola. Our snow hosts and gondola attendants will continue to assist guests who require assistance.

At Banff Sunshine Village, we are proud to be home to Canada's Most Modern Lift System. Thanks to short ride times, enhanced cleaning and disinfecting, mandatory face coverings, and strong ventilation, we believe we can help reduce the spread of Covid 19.

PARKING & SUNSHINE EXPRESS SHUTTLE BUSSES
In an effort to do our part to help flatten the curve of Covid-19 in Alberta we at Banff Sunshine Village have made the decision to temporarily limit the number of guests to our resort by restricting access to our base area once our parking lot is full. Parking on the access road will not be allowed until further notice. We have added a new webcam to our Conditions Page that allows you to check our parking lot before arriving to the resort.
Sunshine Express Shuttle Buses will run this season for both our team members and guests. The use of a non-medical face mask for those aboard a Sunshine Express will be compulsory for the entire ride. Each bus in our fleet will be disinfected frequently, with extra attention given to high touch surface areas.
We will have new signage installed at the entrance to the parking lot that encourages all guests to self-regulate social distancing when in the parking lot. We encourage guests to slow down when arriving at our base area to spread out when booting up.
SUNSHINE FOOD & BEVERAGE
On December 11, the Chief Medical Officer of Health for Alberta issued new measures to address COVID-19. Below are changes you can expect to see at Banff Sunshine Village starting December 13.
WE WILL HAVE DESIGNATED WARMING SHELTERS AVAILABLE FOR YOU TO USE WHILE SKIING OR RIDING AT BANFF SUNSHINE. THE DESIGNATED WARMING SHELTERS ARE:
· Our Village Sprung Structure,
· Our Goat's Eye Sprung Structure,
· The Old Gondola Sliver
There will be no food and beverage service provided within the designated warming shelters. These shelters are intended for guests of Sunshine Village to warm up in and to eat lunch while remaining seated.
We will have designated hosts at each of our warming shelters, our hosts will be on duty to manage capacity, to keep the shelter clean and to disinfect tables and other high touch surfaces.
You may bring your bags and packs inside the warming shelters, they will only be allowed inside when you are occupying the space. Storage shelves for your bags and backs can be found outside.
GRAB AND GO FOOD AND BEVERAGES WILL BE AVAILABLE FOR PURCHASE AT:
In the Village at:
o Centennial Day Lodge
o Trappers and Brunos
o Trappers Outdoor Snow Garden
o Tenn Roof Co. Taco Truck
o Java Lift (Sunshine Mountain Lodge)
At Goat's Eye Station at:
o Goat's Eye Lodge
In our base area at:
o Java Station
o Creekside Bar and Grill
At the above food and beverage locations pre-prepared and packaged items will be available for purchase at a service counter. Table service will not be provided. We will have hosts available to regulate capacity, to clean, and to disinfect tables and high touch surfaces.
Bags and backpacks are not permitted inside the Grab and Go locations. Storage shelves for bags and packs can be found outside.
When inside any Sunshine building, a non-medical face mask will be required - except when seated at a table and eating. We will only be seating households at any of our locations. If you arrive at Sunshine without a face mask, our team members will be handing out face masks in our venues.
Throughout the resort, we will have reduced seating in all of our lodges, and tables will be spread out to allow for proper social distancing.
As lodge space is limited, we encourage all guests to pack their own food and choose to eat before or after the lunch rush. Or to ski down to the base and eat their lunch in their car when they can.

RENTAL & RETAIL SHOPS
Our Sunshine Rental and retail stores will remain open with reduced capacity.
A non-medical face mask will be required in all of our retail and rental shops. We will have markers in place to assist with social distancing.
We will continue to rent out skis, snowboards, boots, bindings, poles, and helmets. All rental equipment will be disinfected between each guest.
SUNSHINE SKI & SNOWBOARD SCHOOL
The Sunshine Ski and Snowboard School is open and operating with best practices and certain restrictions in place.
All of our Sunshine Pros will be expected and required to wear a mask or face covering while teaching, except when they are moving on their skis or snowboard. When addressing the clients, all instructors will be required to maintain 2 meters/ 6-feet of social distancing. For winter 2020/21, Sunshine instructors will not be allowed to join students for lunch.
All Sunshine Ski and Snowboard School Clients will also be required to wear face coverings.
For additional information on our Ski and Snowboard School, please call the Ski School line at 403-762-6560.

SUNSHINE DAYCARE
Due to challenges presented by the ongoing health situation, our Day Care is closed until further notice.

SUNSHINE MOUNTAIN LODGE
Sunshine Mountain Lodge will remain open for hotel guests only.
Our on-mountain hotel will remain open for overnight accommodations. Access to the Chimney Corner and the Eagle's Nest is exclusive to Sunshine Mountain Lodge hotel guests with overnight bookings. In-room dining will be available for all hotel guests. Guests may also order grab and go meals from the Chimney Corner.

No table service will be provided in any facilities at the resort.
Our outdoor hot tub, sauna, spa, fitness center and meeting rooms will remain closed until further notice.
Within the hotel, a non-medical mask will be mandated in all common areas, including the lobby, hallways, and the locker rooms.

At our hotel front desk, plexiglass partitions have been installed to separate guests from our team members during check-in and check-out procedures. Cleanliness is our key priority for our hotel and guest rooms; in addition to our highest standard for cleanliness, we will be cleaning and disinfecting all aspects of our hotel even more frequently.
SEASON PASSES, SUNSHINE SUPER CARDS & MOBILE TICKETS
While we will not require reservations for access to the slopes, we recommend all guests to arrive with their season pass, Sunshine Super Card, Mobile Lift Ticket, or Pre-Paid Lift Ticket. Coming with your lift ticket or pass will allow us to reduce the lines at our ticket windows and guest services. Learn more about pre-paid Sunshine products here.
If you are a season pass holder, you can pick up your 2020/21 Banff Sunshine Season Pass at our Calgary Snow Central (open Monday – Friday from 8 AM – 6:00 PM & Saturday from 8:30 AM - 5:00 PM), or at Ski Big 3's Adventure Hub in Banff. On the mountain, pick up your season pass at Guest Services. For speedy pass pick, please take a moment to sign your waiver, and upload a photo for your pass here.
Sunshine Super Cards will remain available for purchase on our estore, at our Calgary Snow Central, at our ticket windows, and at third party retailers. To reduce contact, we recommend that all Sunshine Super Cards be upgraded to a Direct-to-Lift pass. If you requested a Direct to Lift Pass, please take a moment to sign your waiver, and upload a photo for your pass here.
Banff Sunshine Village is the only resort in North America to offer a mobile lift ticket that can be purchased through our free Ski Banff app. With our mobile ticket, once your cell phone is scanned, you can head straight up the gondola.
HEALTH SCREENING
We at Banff Sunshine are committed to the health and wellness of our mountain community. Daily, before arriving at work, team members will be required to take a COVID-19 screening test. Any Sunshine Team member who shows symptoms of COVID-19 will not be allowed on site.
Guest of Banff Sunshine will be advised to stay home if they feel unwell or have any symptoms of COVID-19.
From all of us at Banff Sunshine Village, we look forward to welcoming you back to the slopes as we embrace the thrill of winter. Thank you for your support and cooperation in ensuring we can safely stay open this upcoming winter.