Wednesday, February 19
Ski All of Sunshine: Blue Run Edition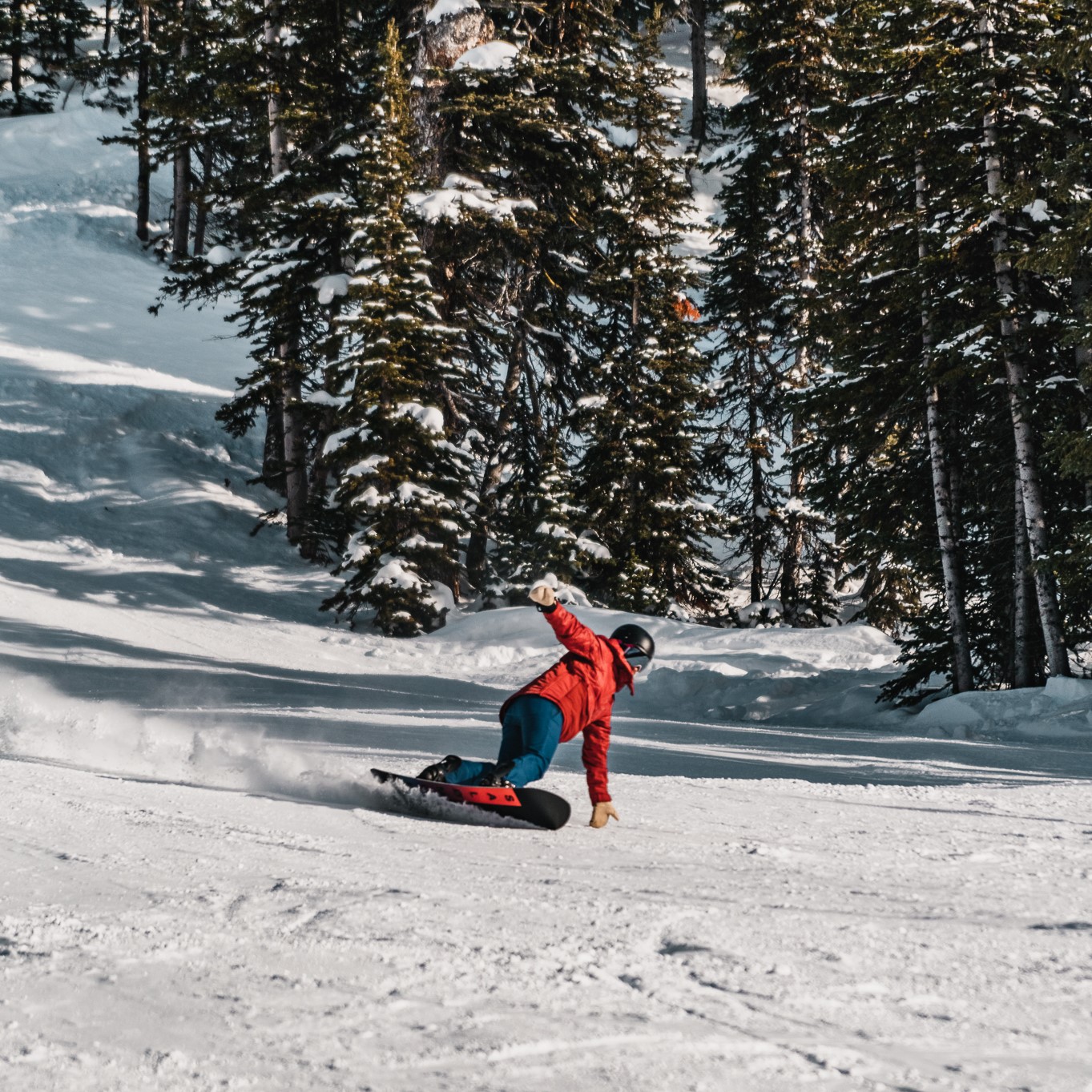 Feb 19, 2020
Ski All of Sunshine: Blue Run Edition
"SKI" the most of Banff Sunshine with our Blue Run guide.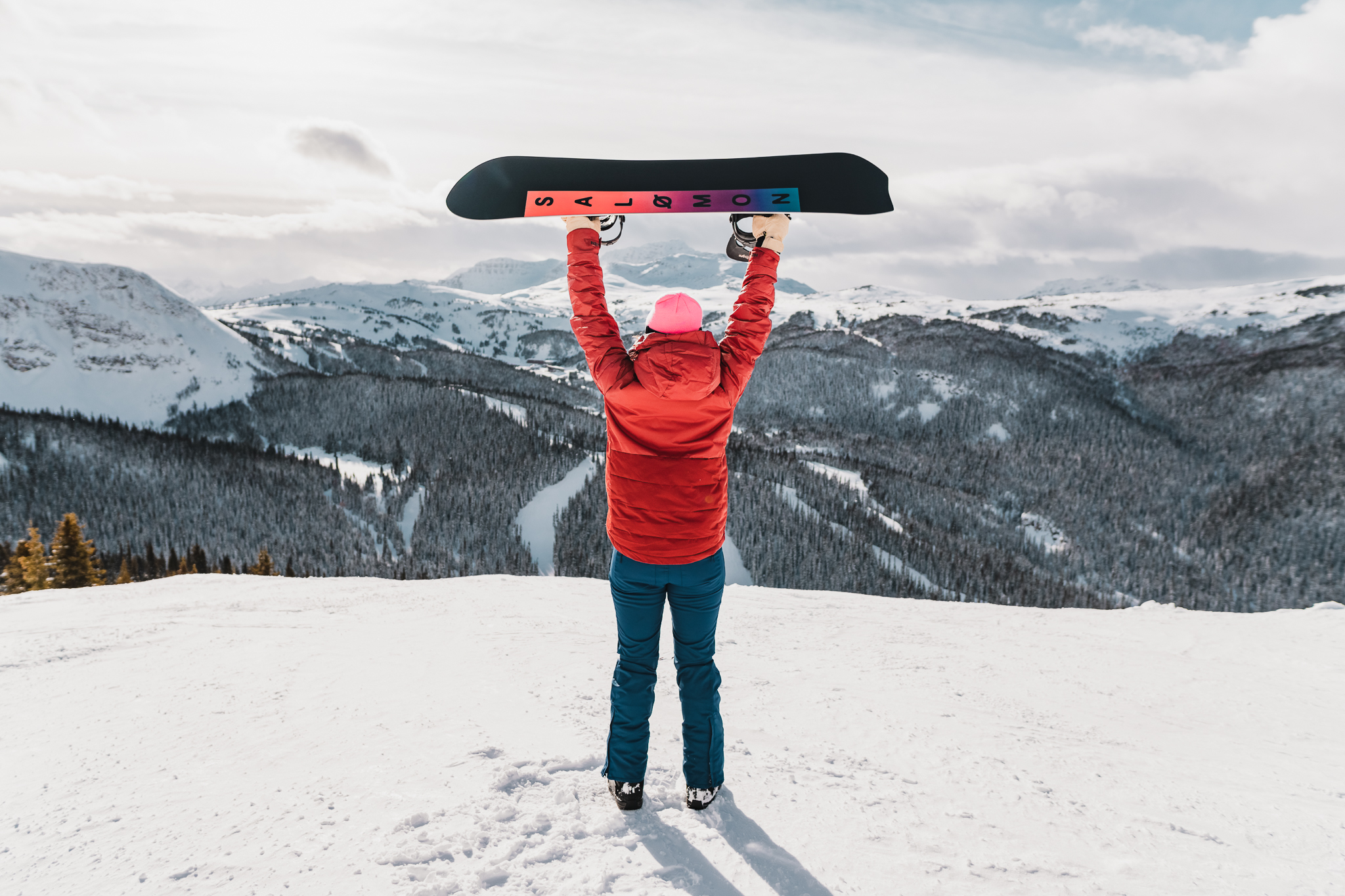 Think you need to be an expert to enjoy the best "ski" views at Banff Sunshine? Think again. At Banff Sunshine Village, our three mountains of terrain offer slopes for skiers of all abilities and come with uninterrupted views of the Canadian Rockies.
"SKI" The Most of Banff Sunshine, Light Blue Run Edition
Welcome to Banff Sunshine Village. We're thrilled to welcome you to our slopes and hope you'll become as wild about winter as we are. For the light blue skier, we've mapped out your ideal ski day, exploring our three mountains of terrain. As a light blue skier or snowboarder, you can find dark green runs and easy (light) blue runs off all 12 of our lifts.
Strawberry Express
To start the day, build up your confidence on Strawberry Express. The terrain off of Strawberry is gentle, friendly, and features an incredible view of our village area and Mount Bourgeau.
Start easy with # 44: The Dell Valley, located off Strawberry Express. At the top of the chair, turn right and follow the green run signs. As a dark green skier, The Dell Valley is an ideal warm-up run for you to get the feel of Canada's Best Snow. The natural half-pipe shape of the walls is perfect for testing out how your skis slide on natural snow, for practicing your turns and for building your confidence.
After your successful run down The Dell Valley, head back up Strawberry Express and test your skill with #43 Bounty's Bowl, a friendly blue run. Bounty Bowl meets up with Rock Isle Road and can often be home to a few turns of untouched powder.
Standish Express
With a few runs on Strawberry under your belt, it's time to move up to Standish Express. As a light blue/dark green skier, we recommend skiing # 53 Creek Run first. Standish is a local favorite for its rolling and undulating terrain.
On your second Standish Run, opt for #120 Bunkers. From the top of the lift, follow the blue squares as your ski towards Mount Bourgeau. Keep following the blue signs; about a third of the way down the mountain, Bunkers will turn into #54 Little Bunkers. While on little bunkers, be sure to snap a photo.
Angel Express
Next up, challenge yourself with a ride up Angel Express and take #27 World Cup Downhill. From the top of Angel Express, ski towards the lift line and follow the blue signs down World Cup Downhill. Stay to the skiers left as you approach Angel Traverse. Once through the traverse, stay to the skiers right and follow the trail signs for 'Teepee Town LX.' You'll want to follow World Cup Downhill to #20 Packers Trail.
Teepe Town LX
Once at the base of Teepee Town LX, enjoy the music as you load Canada's Only Heated Chairlift. Pull down the bubble and relax as you enjoy the comfiest chairlift ride in Canada. At the top of Teepee Town LX, follow the 'blue square' markers as you make your way back down #27 World Cup Downhill. This time as you make your way through the traverse, stay skiers left. You'll want to ski towards Great Divide. Follow the 'blue square' signs down #38 Highway One.
Once at the bottom of Great Divide, you can choose to either go back to Angel by following #39 Angel Gully (green), or you can challenge yourself with a run up Great Divide Express. It is important to note that there are no green runs off of Great Divide.
Great Divide
Great Divide Express is a bit of a novelty, as the lift crosses in and out of the Alberta/British Columbia Border. As you ride the lift up, watch for signs on the lift towers that welcome you to British Columbia and back to Sunny Alberta.
The top of Great Divide, is a must for photos. At the top of the lift, you are just shy of 8,954 feet/2,730 meters above sea level. Take a moment and enjoy the uninterrupted views of the Canadian Rocky Mountains. When you're ready to ski down, follow the 'blue square' markers and carve your way down #29 South Divide. As South Divide meets up with Angel's #34 Green Run, follow the 'green circles' and you make your way back to the base of Angel.
Once back in our Village area, make your way to the base of Wawa.
Wawa Chairlift
As you ride up the chair, take in the mountain views and all that you've skied so far. Once at the top of the lift, turn to your right. Direct your gaze up and see what you just skied. Wawa has the best view of Lookout Mountain.
At the top of Wawa, find the entrance for #60 Tin Can Alley, a playful blue run to the skiers left of #59 Wawa Bowl. Practice making big turns as you ski your way down. As you approach the bottom of the run, watch for signs that point towards Banff Avenue and Jackrabbit.
Now that you've skied our entire upper mountain, you're ready to explore our lower mountain. From Wawa, take Banff Avenue to Jackrabbit.
Jackrabbit Chairlift
Off Jackrabbit, turn right and enjoy a short and sweet run down #12 'Short and Sweet.' This run is a little steeper than other blues you've skied and a great way to get your confidence up for Goat's Eye Express.
On your next ride up Jackrabbit, turn left and follow the signs for # 1 Banff Avenue. Banff Avenue is a green run, that will lead you to the base of Wolverine and Goat's Eye Express.
Wolverine Express
Head up Wolverine, and this time follow the signs for #8 Bluebell (named after the pretty blue wildflowers that cover the trail in the summer months). Bluebell will lead you directly to Goat's Eye Gardens and the base of Goat's Eye Express.
Now that you're thoroughly warmed up, it's time to take a ride up Goat's Eye Express – our biggest and most challenging mountain. Like Great Divide, Goat's Eye Express does not have any green runs. Don't worry, you're ready for Sunshine Coast.
Goat's Eye Express
At the top of Goat's Eye, turn left and follow the 'blue square' markers for #71 Sunshine Coast. The run is a gentle blue, with views that will take your breath away. As you make your way down, Goat's Eye, keep following the blue run markers. Sunshine Coast makes an s-turn down the mountain.
Finish your ski day with a ride down #1 Banff Avenue. Commonly referred to as "the ski-out," Banff Avenue is a 5 km (3.2 mile) run that leads from the top of our gondola all the way to our parking lot. Commonly known as the 'Ski-Out,' the run is green, the whole way down, and does have a few steep sections. It's our absolute favorite way to end a ski day.
Après Ski, join us at Creekside and toast your day on the mountain with our Creekside Happy Hour.
Now, let's take a look at our trail map! We've highlighted all the green and blue runs that were covered in this edition.
Stay tuned for more!