Tuesday, October 31
Spooktacular Savings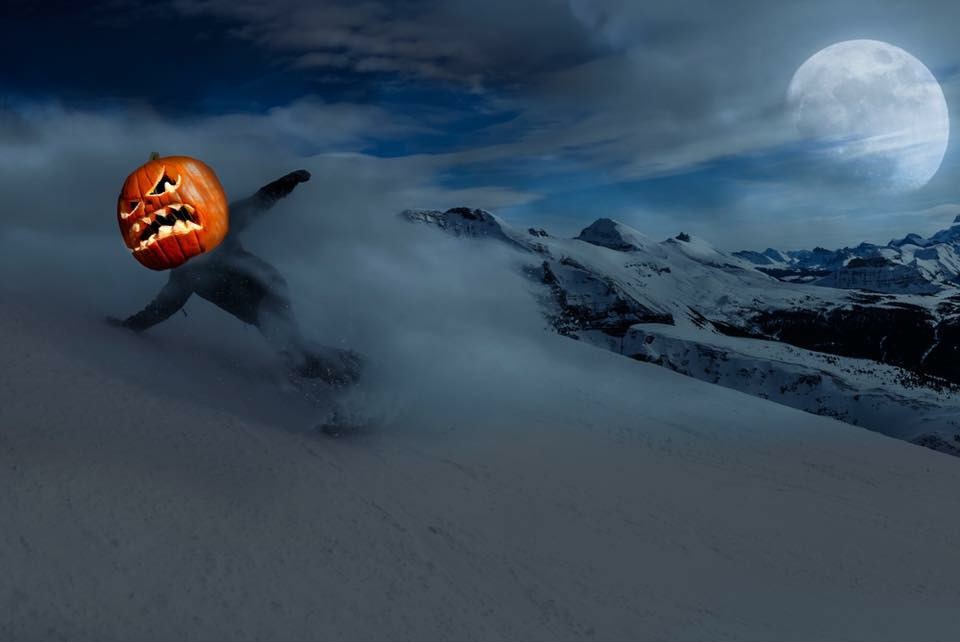 Oct 31, 2017
Spooktacular Savings
Along with the ghouls, goblins, gremlins, warlocks, witches, and zombies- our fall season passes have crawled out from the grave for 36 hours of hauntingly good prices. This halloween, score a screaming deal on Canada's Best Snow, and haunt the mountains all winter long.
For 36 hours only, our fall season pass prices are BACK!
During our All Hallow's Eve Flash Sale, save:
- $366 on your Adult Season Pass
- $546 on your Family Season Pass
- $78 on your Senior, Youth, and Student Season Pass
For 36 hours only, Sunshine Super Cards are just $89! Buy yours before noon on Wednesday, November 1st and cackle with the knowledge that you'll be skiing for less all winter long. Think, unlike the creatures of All Hallow's Eve, you'll be able to haunt the slopes of Banff Sunshine all winter long, for one screaming good price. Our halloween treat, will have you ripping the slopes more convincing than the undead for seven (long) months of unlimited skiing and snowboarding on Canada's Best Snow!
But act fast, just like Halloween, the witches night won't last long. Our screaming deals vanish on November 1st.
Treat yourself to Canada's Best Snow, score your screaming Sunshine deal here.