Tuesday, June 15
Service Excellence Award Winners April and May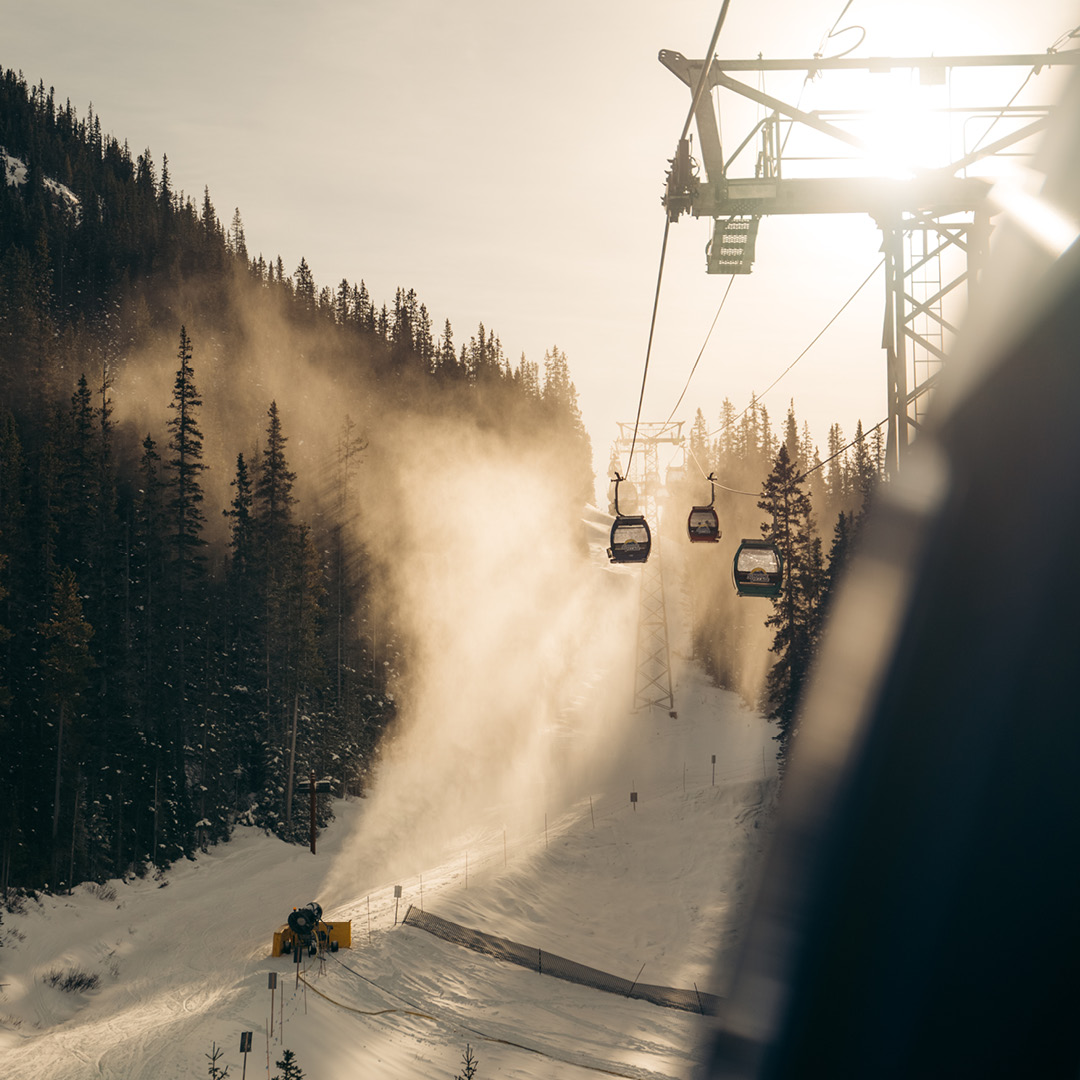 Jun 15, 2021
Service Excellence Award Winners April and May
At Banff Sunshine, it is our team members who bring the magic of our resort to life. Each season we employ nearly 800 team members, and each of them plays an important role in helping us deliver our goal of turning every guest into a raving fan of the Canadian Rockies and Banff Sunshine.
In a typical year, we like to honor our team members who go above and beyond at our monthly Service Excellence Awards Dinner. Like many things, due to Covid this year, we have had to adjust the way we show appreciation for the Sunshine Team Members who regularly go above and beyond to deliver exceptional service.
We might not be able to gather, but we can share our appreciation for our team members who brighten the slopes of Banff Sunshine Village!
Meet our Front-line Shining Stars for March 2021:
Employee of the Month:
Max Middlestadt, Slope Grooming
Max is always up for any task that he is given and is willing to lend a helping hand when asked. He is a real team player and a valuable asset to our crew. Max is friendly and brings joviality to the team. Not only does he groom the terrain parks, but he is also aware of the bigger picture. Max helps with free grooming as well.
Employee of the Month:
Corey Cordwell, Gondola Operations
Corey is one of those steady employees who we can heavily rely on and has picked up everything so quickly. He will always volunteer to do extra shifts; help cover other gondola stations and he even volunteers to do cabin cleaning and windows. He is one of Banff Sunshine's newest Level 2 operators and has done a great job jumping straight into it all.
Shining Star of the Month:
Henry Murrey, Hotel
Henry is great with his coworkers and guests. We even had a guest comment about their unique 1:1 experience. They were so impressed by him that they wanted to take him away and marry him. Henry is always willing to help the team and even offers to help fill any staffing gaps.
Employee of the Month:
Rachel Power-Fardy, Cashier
Rachel brings a positive energy to the workplace and is great for boosting morale. We really appreciate how enthusiastic she is and that she is always willing to go above and beyond when helping guests.
Employee of the Month:
Mitchell Trijbetz, Warehouse
We would like to recognize Mitch for his positive attitude and dedication to our team's success! Mitch works on our night warehouse team and has been a huge part of making our season successful! He is a hard worker and looks for new ways to help improve our operation. Most recently Mitch has helped out with moving the equipment for all of the ski teams that have been coming through. He has ensured that this has been a smooth experience for our guests
Employee of the Month:
Kaylee Fortune, Room Attendant
Kaylee is now working her 3rd season with us. For a team that has gone through a tumultuous season, Kaylee has been the steady rock that we can rely on and has regularly stepped up to train new members of the team. Kaylee communicates issues well, identifies problems, and puts forward possible potential solutions. Kaylee is a stalwart at reminding guests to keep their masks on. She also leads by example, educates, and holds other team members accountable for ensuring we recycle.
Employee of the Month:
Christian Moscoloni, Resort Services Attendant
Christian is a dedicated cleaning machine! He's always going above and beyond and cleaning those hard-to-reach areas that make the resort shine. He has shown significant initiative this season
Sunshine Ambassador:
George Kay, Volunteer
George is Sunshine! He's out in the carpark every day, volunteering his time to help encourage our guests to make safe choices. His dedication to helping everyone to have a wonderful day on the mountain has shone throughout the season. He most recently assisted with a news crew covering the national teams training at the resort, which included organizing sunrise and sunset shoots with the athletes.
Customer Excellence Leader
Abigail Reyner, House Keeping
Abby worked with us last season as a Room Attendant. She returned to us this season as a Room Attendant but was rapidly promoted to a Room Checker. Abigail has a great attitude, boosting team morale even when we have been extremely busy and others around her are stressed. Abby has a great eye for detail which is essential in this role to maintain the reputation of the hotel particularly this year with COVID concerns. We repeatedly get feedback regarding how clean the rooms and how that makes our guests feel safe. Several times throughout the season she has happily taken on the role of Room Attendant with her own list of rooms and as well as helping the Room Checker team. Abby has stepped up and stayed on the mountain to cover shortages in the houseman team.
Supervisor of the Month:
Ron Weiner, Foreman
Ron has been nominated on multiple occasions. He has continued acknowledgment from guests. Ron is also great at boosting the morale of the team. He is also admired for mentoring the new leadership group within the Lift Operations Department as he took a step back from the senior role.
Safety Hero:
Mitchel Stoyberg, Warehouse
Mitch is part of our night warehouse team and has been a huge part of making our season successful! Mitch is innovative and creative. He has upcycled some of our old compressors to create a pump to remove the snow runoff melting into the warehouse! We would like to recognize Mitch for his positive attitude and dedication to our team's success!
Leader of the Month:
Tom Foster-Ash, Sous Chef
Tom stepped into our Sous Chef role during the season and has proven to be a shining light for our kitchen team! He reacted very well to the changes that needed to be made to the menu as we entered into multiple public health restrictions. He has kept his team in good spirits throughout the whole season through all its many changes. Tom is here for his second season, and we are sad to see him go after this year as his VISA expires. We wish to show him how much we appreciate him and everything that he has done for Trappers over his time here.