Monday, July 26
What's Happening this Summer at Banff Sunshine?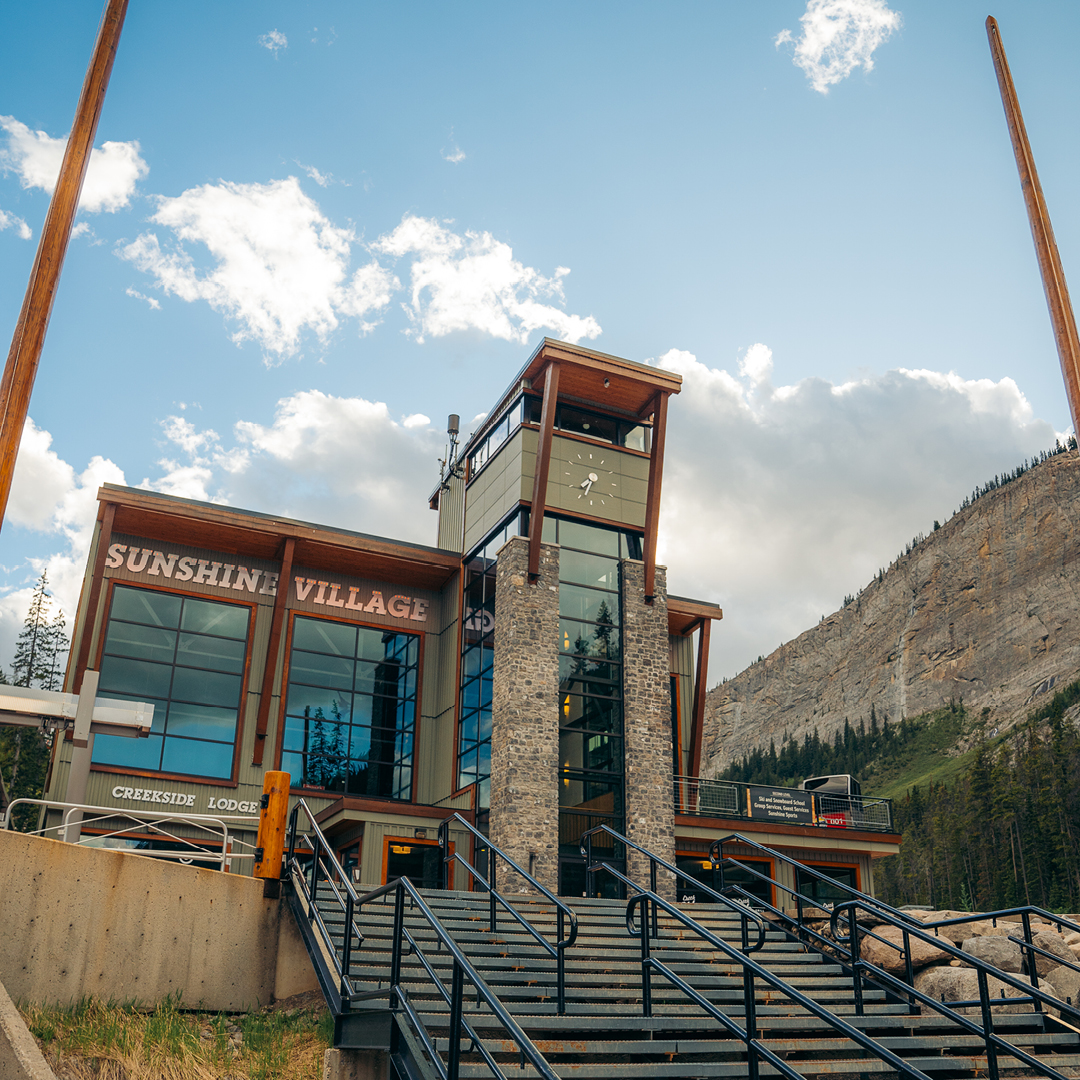 Jul 26, 2021
What's Happening this Summer at Banff Sunshine?
For us at Banff Sunshine, summer is an exciting time of year! Summer (a.k.a, "off-season") is an important time for our organization to prepare for the upcoming winter season. This summer, the major projects include Healy Creek buffer enhancement, installation of a parking lot stormwater management system, and a parking reconfiguration at the Bourgeau Base Area. At Sunshine, we believe in investing in our resort, and it is our ongoing mission to make sure Banff Sunshine is worthy of its place in the majestic Canadian Rockies.
These projects have all been carefully engineered so that they are win-win for both the ecological integrity of Healy Creek, as well as improving the visitor experience.
We are lucky to call Banff National Park home. The engineering of the work was finalized after consulting closely with Parks Canada and has been diligently designed to meet key objectives of the 2018 Site Guidelines for Sunshine Village. These guidelines call for the long-term protection of Healy Creek as well as parking improvements at the base area to better balance the capacities of the lifts, commercial space, and terrain.
Environmental integrity is important in everything we do at Banff Sunshine, and we are particularly proud of this summer's projects at the base area. We are retrofitting the entire parking lot with the installation of a stormwater management system. This includes regrading and installing several underground water quality treatment devices called oil/grit separators (OGSs). The OGSs clean parking lot runoff by removing sediment and hydrocarbons from the water. The enhanced buffer area between Healy Creek and the parking lot includes the placement of topsoil, planting over 300 native trees and bushes, adding coarse woody debris and rocks to create microhabitats, as well as native seed placement. All excess soil from regrading the parking lot is being hauled to a reclamation area which will assist Parks Canada's restoration work in Banff National Park. This reclamation work includes filling an old rock quarry that was created many years ago for the construction of the TransCanada Highway.
As an added bonus, the project will also result in an increase to our parking capacity by about 250 cars within the leasehold. Visitors will enjoy more parking within easy walking distance of the gondola and lodges this coming ski season.
Supporting fellow Albertans is important to us. Whenever possible, we try to work with local businesses. We have hired KLS Earthworks & Environmental, an Indigenous owned Alberta company to be our prime contractor, and Sedulous Engineering, Inc. a Calgary-based company, for our design needs.
We are excited about how the Healy Creek buffer enhancement, stormwater management system, and parking reconfiguration will improve the Banff Sunshine visitor experience while simultaneously improving the environmental integrity of our base area. We look forward to welcoming you to our improved base area this November.