Thursday, June 15
Discover our three alpine lakes!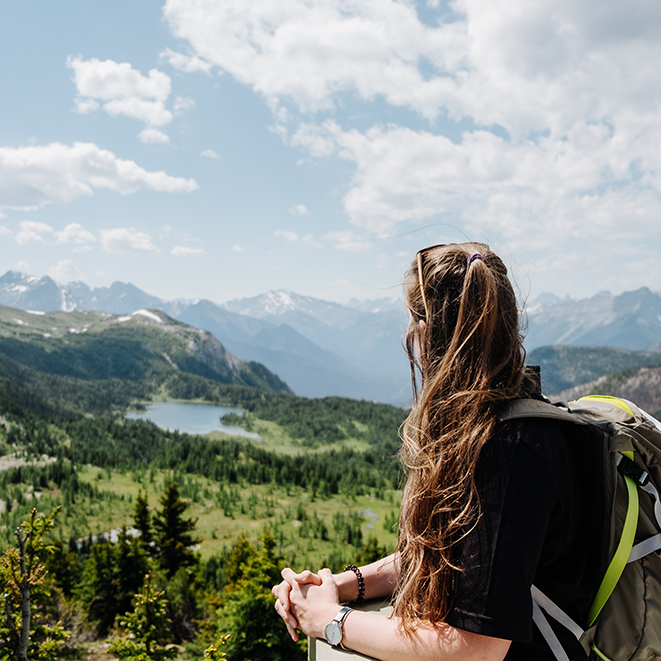 Jun 15, 2023
Discover our three alpine lakes!
Join us on this easy-to-read guide about our three breathtaking alpine lakes that will leave you ready to embark on your Sunshine Meadow loop.
Picture this: Riding up the Standish Chairlift during the summer months, not only will you be greeted by panoramic views of the iconic peaks of our Canadian Rocky Mountains, but Standish is the only chairlift in the Banff and Lake Louise area where you can view crystal blue alpine lakes.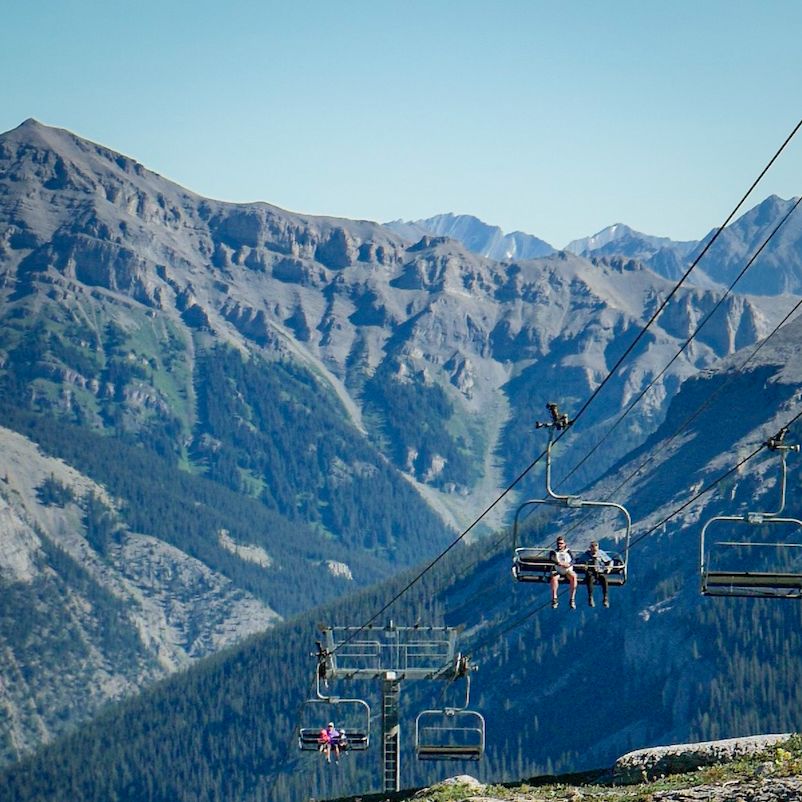 As you reach the top, take a moment to soak in the view at the Standish viewing deck. Below, Rock Isle, Grizzly, and Laryx Lakes will be waiting to get their picture taken. But don't worry, these mesmerizing lakes aren't only there to admire from a distance. Our hiking trails allow you to experience our alpine lakes up close and personal by starting your Sunshine Meadows Hike. Descend the lookout stairs and follow the well-kept, obstacle-free trail loop spanning 6.6 km (4 miles). The beauty of this loop lies in its accessibility. Whether you're an avid hiker seeking a thrilling trek or perhaps your looking for a shorter, more manageable hike, this trail caters to all.
Rock Isle Lake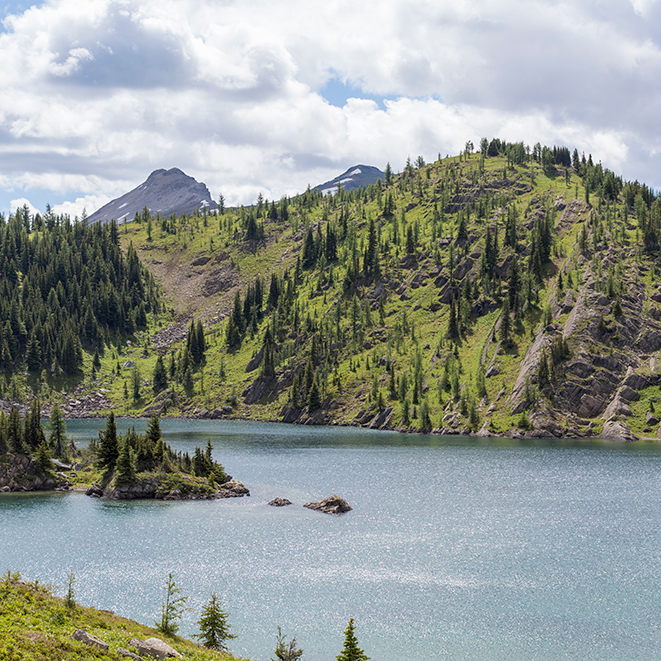 Rock Isle Lake, the first gem of the trio, sits at an elevation of 2,280 m (7480 feet). This lake's origins trace back to a colossal glacier that carved its way through the land millions of years ago. The lake sports a distinct rocky peak left untouched when the glacier shaped the basin. This rock island is a unique feature that gave the lake its name. If reaching the first lake was your goal, you can opt to continue on the shortened loop back to Sunshine's village. But trust us, the wonders ahead are worth the extra steps.
Grizzly Lake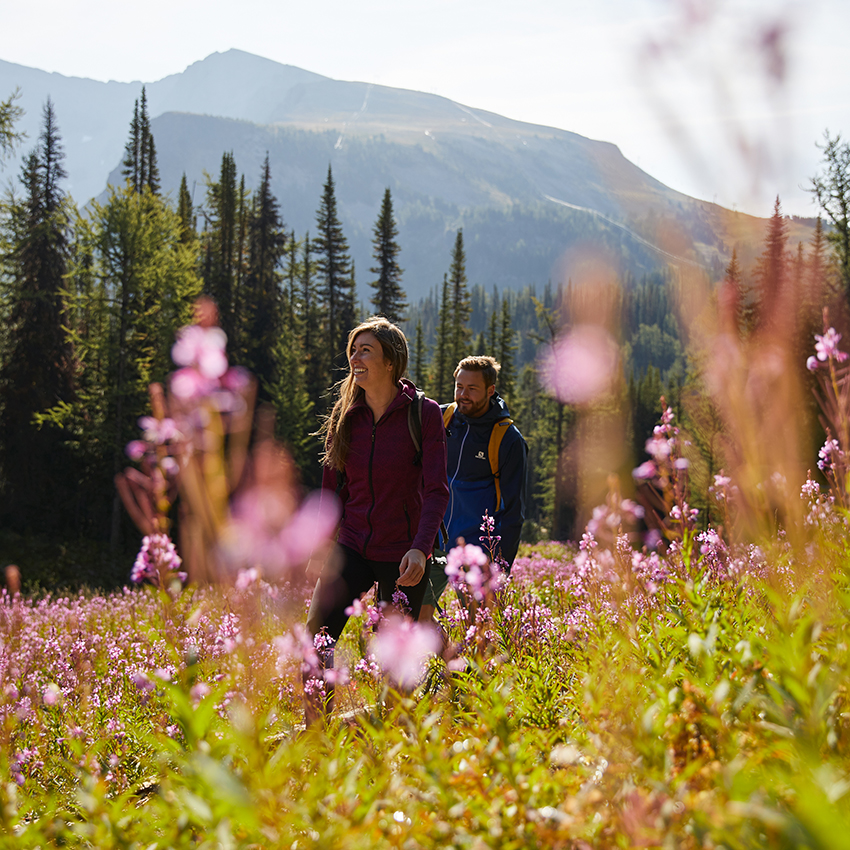 You can visit the next emerald lakes in either direction as you continue along the loop. Let's take the counter- clockwise route to Grizzly Lake. Lust wildflower meadows are leading up to lake number two, and Grizzly Lakes is just on the other side. Its crystal- clear waters mirror the surrounding trees—a picture-perfect scene and a photographer's dream. Legend has it that the lake earned its name from the occasional appearances of our resident Rocky Mountain grizzly bears enjoying a splash in these alpine waters. While making your way past Grizzly Lake, pause at Simpsons Viewpoint. This spot offers a breathtaking vantage point and one of the best places to break for lunch, as you can enjoy a sandwich with the entire valley unfolding below you.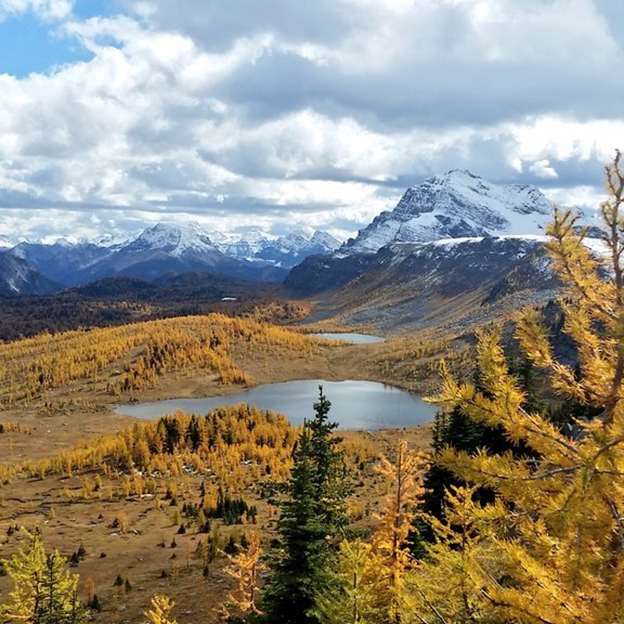 Laryx Lake
Next on your journey, you'll walk across the far end of the magnificent Laryx Lake. The lake rests between dense larch forests and, interestingly enough, earned its name "Laryx, " the Latin word for larches, from these surrounding trees. Come September, Sunshine Meadows is one of Alberta's best places to see the gorgeous golden larch trees. Take a moment to appreciate the beautiful trees that inspired Laryx Lake's name. Their presence makes this turquoise lake unforgettable.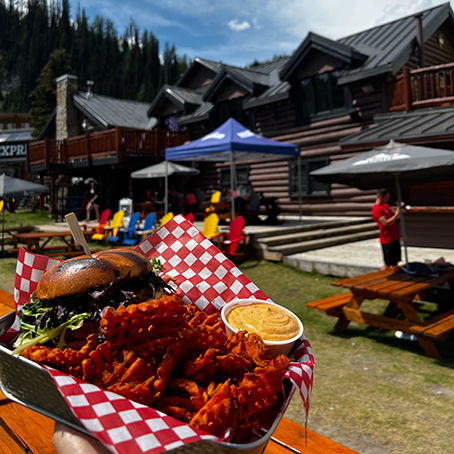 The loop eventually loops back to the top of Standish chairlift, where you can either hop back on the chairlift down to the village or take the path descending into the village area. Whichever variation of the hike you choose, be sure to finish your great day of hiking off right, whether that's a delicious latte from Java Lift or perhaps some nachos and a beer at Mad Trappers, before heading down the gondola. Because there is nothing better than that post-hike beer.
The trails we've shared with you today are just a glimpse of the incredible trails that await you at Sunshine Meadows. There is so much beauty and adventure around every corner. Lace up your boots, and explore!