Tuesday, June 20
OH Canada, are you for REAL?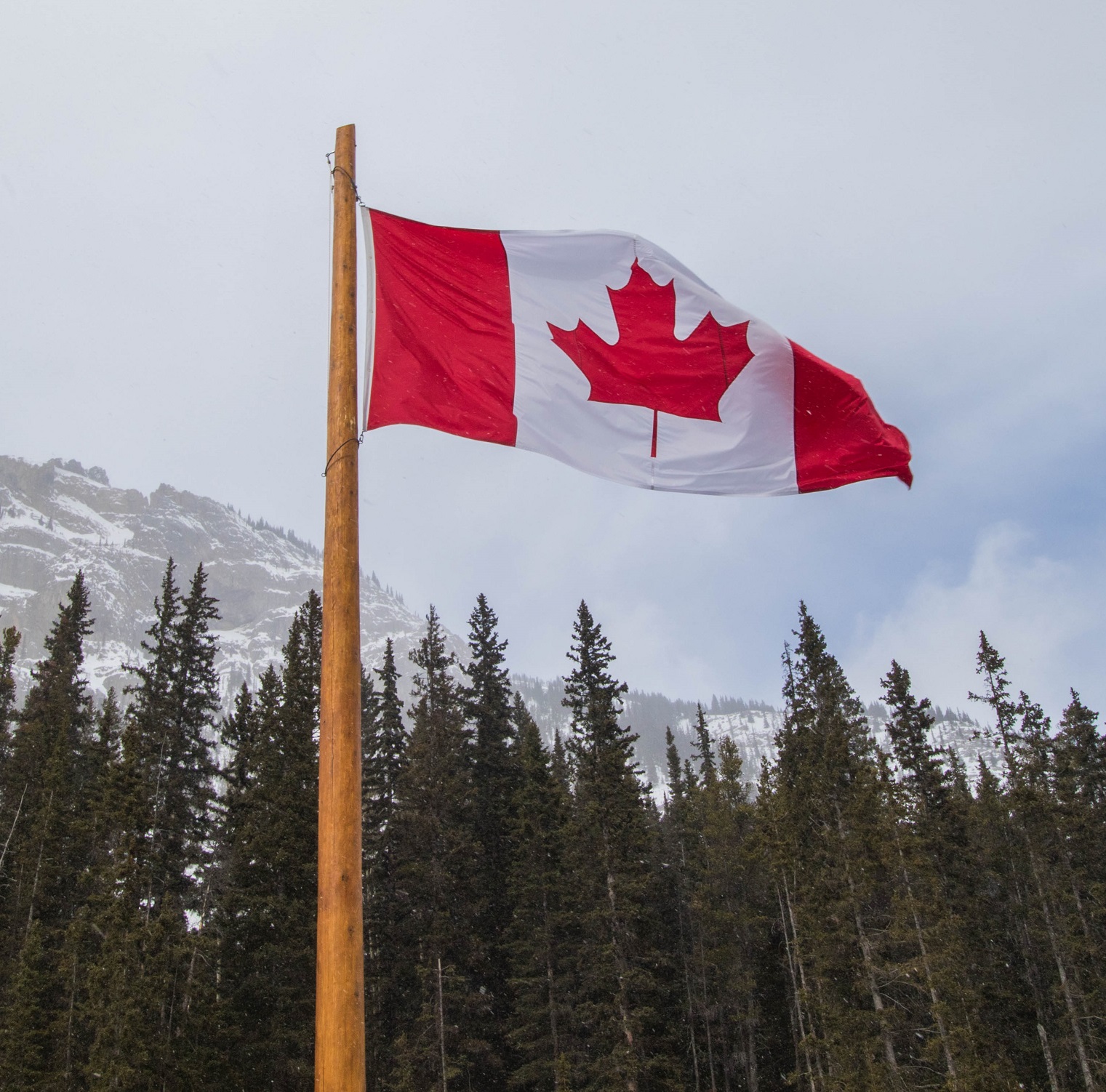 Jun 20, 2023
OH Canada, are you for REAL?
Oh, Canada!
The true north, strong and free. It's been said our little country is home to some of the most beautiful sights on the planet, including the Canadian Rockies. Our wonderful country is home to roughly 40 million people (as of June 17th, 2023,) and more than 80,000 species of animals, spread out across nearly 10,000,000 square km of land – spreading from the Atlantic Ocean in the east to the Pacific Ocean in the west.
Our country is celebrated for its vast and varied landscape, which spans in biodiversity from maritime wetlands, to artic tundra, to the rough Canadian Shield, to the prairies, to (our personal favorite,) the Canadian Rockies, to the coastal forests.
When guest from abroad think of Canada, we commonly hear the imagined sight of a Mountie riding a moose through the mountains while sipping on maple syrup. While the M's of Canadian tourism are still a draw – trust us, our mountains will leave you speechless. Canada has so much more to offer the world than just maple syrup, (or poutine for that matter.)
Originally named, "British North America," Canada officially became a country on July 1st, 1867. Fun Fact, until 1982, July 1st was known as Dominion Day, (not Canada Day.) 'Kanata,' the namesake of Canada is a Huron-Iroquois word that means "village." (Which we think is perfectly fitting as we're known for friendly nature.)
Despite being the second largest country in the world, with 6 unique time zones, our nation prides itself on our friendly, "small town," culture. As Canadian's, we take pride in our manners (Canadian's say, "sorry," more than any other nationality,) and in making all feel welcomed. As a somewhat younger country, we work hard to leave a sweet maple syrup taste in everyone mouth, as we do our part to share Canada with the world.
Between all the tall standing trees and small towns across the country, Canada has other inventions, facts, and funky laws to claim as their own.
If you're wanting to impress your friends and family with some Canadian Trivia, did you know...
The telephone was invented in Canada, by American Alexander Graham Bell. At the time of the telephone's invention, Bell was living in Sydney, Nova Scotia. In true Canadian spirit, Canada shares the country code 1 with the US.
Where in the world do you think the snowmobile was invented? No, this is not one of those trick questions. That's right, the snowmobile was invented in Canada in 1922 by Joseph-Armand Bombardier, a mechanic from Quebec. Prior to the branding of, "snowmobile," the over snow vehicle was communicated as a, "propeller-driven sled."
That's one large BEAVER. Did you know Canada's official rodent, the Beaver, is largest rodent to call North America home, and can weigh up to 60 LBS??
When it comes to cocktails, Canada is famous for the Caeser, (a tasty take on the Bloody Mary,) which was invented in Calgary. But did you know, The B-52 shooter was invented at the Banff Springs hotel? A B-52 shot is made up of Kahlua, Baileys Irish Cream, and Grand Marnier.
With just shy of 4,000 Tim Horton's in Canada, it's no surprise that Canadians eat an astronomical amount of doughnuts. In fact, Canadians eat more than 1 billion doughnuts annually.
Alberta was once a hot spot for prehistoric beasts. The most ferocious dinosaur to call Alberta home was aptly named the Albertosaurus rex. A cousin of the Tyrannosaurus rex.
Over 200,000 pancakes are served during the Calgary Stampede, every single year! Calgary Stampede is an annual event where the city of Calgary wears their best Canadian tuxedo (denim on denim, and cowboy boots,) for 10 days straight. (After all those pancakes, Calgarians take to the mountains to hike them off.)
Wolverine, from the X-Man, hails from Cold Lake Alberta (according to Marvel Comics.)
Speaking of famous Canadian creatures, did you know that Sasquatches are actually protected species in Western Canada???

Here's hoping you learned something new about our great country – if not, we're sorry. Let us make it up to you. Come see us in bloom this summer at the Sunshine Meadows, open for hiking and sightseeing on June 23rd. Need plans for Canada Day? Come treat yourself to the sights of the Sunshine Meadows and of course, a poutine at Trappers. On Canada Day, July 1st, our "Kanata" will be filled with face painting, crafts and more!