Thursday, October 11
Sunshine Village at the Rocky Mountain Wine & Food Festival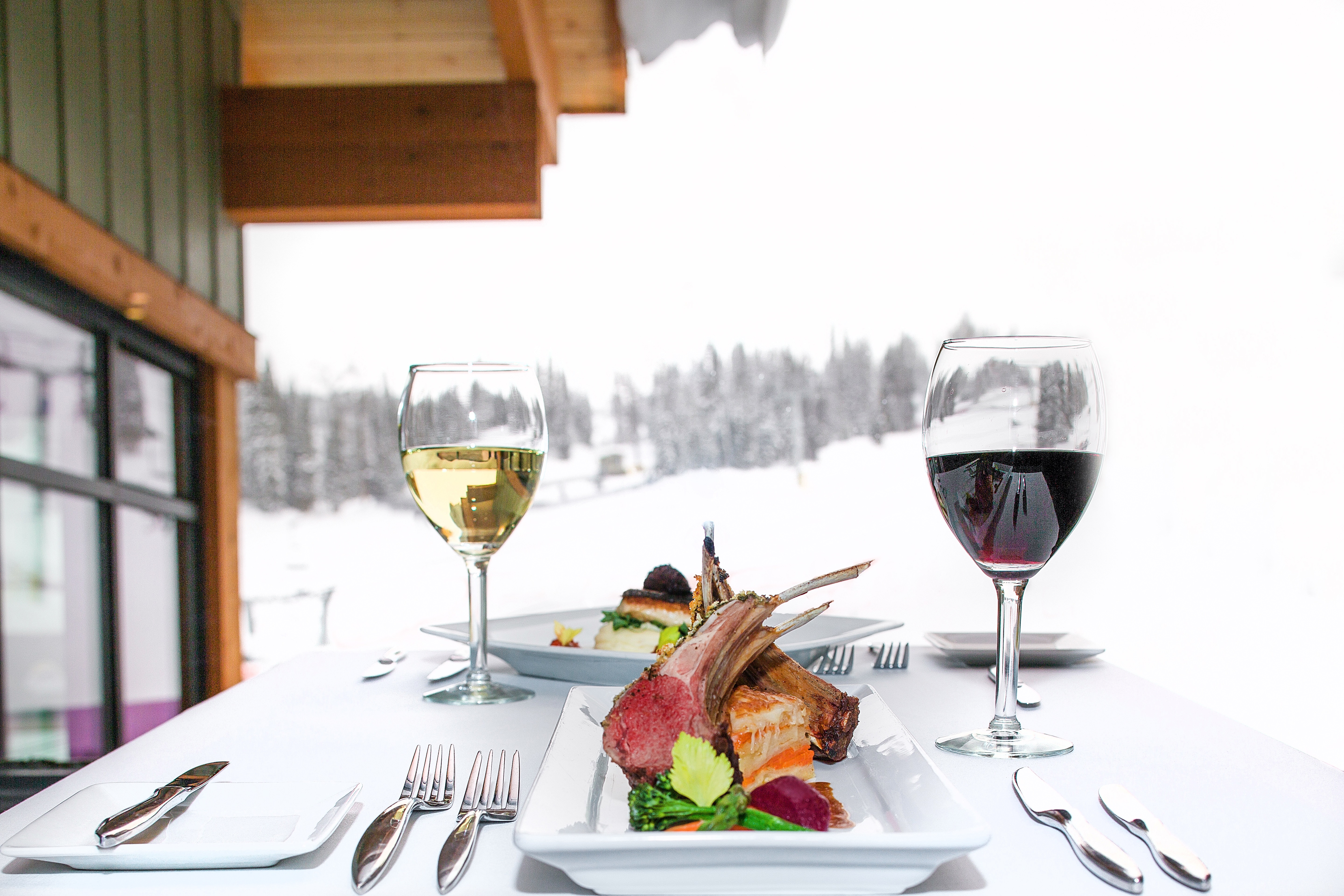 Oct 11, 2018
Sunshine Village at the Rocky Mountain Wine & Food Festival
Life's short – join us at the 2018 Rocky Mountain Wine & Food Festival to eat, drink and celebrate that Winter is coming!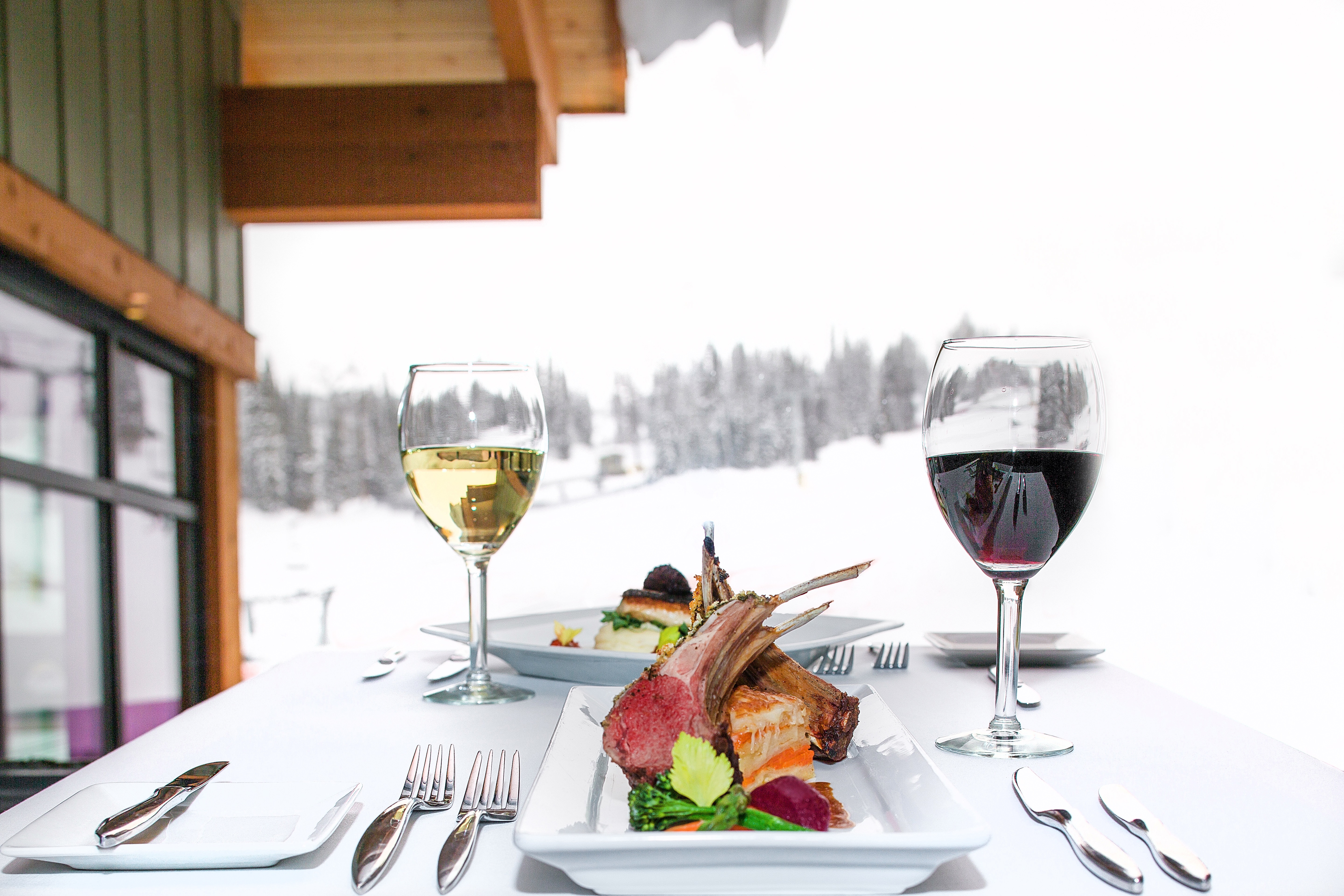 Oooh boy, wine and food. Everyone's favourite combination.
This October, taste Sunshine Mountain Lodge flavours at the 2018 Rocky Mountain Wine & Food Festival. Either you join us in Calgary or Edmonton, we hope you come (very) hungry because we cooked up two mouth-watering food offerings for you on this year's event.
With two Molson beers as ingredients-Mocha Porter and Winter Ale- our Sunshine's Executive Chef created a unique menu: Mocha Porter Braised Beef Shortrib and Strawberry Shortcake.
If you're wondering where the Winter Ale goes, trust us, it's in the strawberry. Yeah, you read it right! Our Chef got creative in the kitchen and added winter Ale macerated strawberries to this classic dessert recipe.
So, if you're a wine and food lover, and on top of that you're excited about the upcoming shred season this is the place to be. Once you arrive, make sure you stop by our booth to say hi and to try our tasty samples. Or maybe just to have a quick "I can't wait to be back on the slopes" chit-chat with us!
Over two decades, the Rocky Mountain Wine & Food Festival has become one of the largest and most anticipated wine and food events in Alberta. Over 25,000 people gather each year to celebrate their love for wine and food. Not to mention, the hundreds of booths featuring a wide variety of world-class beverages and local culinary creations this year. A one of a kind event, we're sure, you don't want to miss.
Discover an incredible selection of distinguished wines, premium spirits and delicious beers from all over the world while you enjoy some tantalizing food samples. Local chefs from the best restaurants in the province will be serving up the perfect bites to pair with your favourite drinks.
This year, each festival has three sessions to choose from. Reserve your tickets, mark your calendar and get ready for an extra yummy weekend.
CALGARY
WHEN
Friday, October 12th, 5pm – 10pm
Saturday, October 13th, 12pm – 4pm
Saturday, October 13th, 6pm – 10pm
WHERE
Stampede Park BMO Centre,
20 Roundup Way SW.
Halls D & E
SUNSHINE BOOTHS
#409 & #411
EDMONTON
WHEN
Friday, October 19th, 5pm – 10pm
Saturday, October 20th, 12pm – 4pm
Saturday, October 20th, 6pm – 10pm
WHERE
Shaw Conference Centre,
9797 Jasper Ave.
Halls A - C
SUNSHINE BOOTHS
#1206 & #1207
Tickets are still available. Prices vary from $21-$32. Remember that tickets are session specific and are only valid for one session. Also, be sure to purchase sampling coupons onsite, as they will you access to sample products within the Grand Tasting Hall. Each coupon is $0.50 and will be sold in strips of $5, allowing you to customize what you try and how much you spend.
Click here to buy Calgary tickets, or here for the Edmonton event.
Cheers! See you at the event.