Wednesday, April 29
Taste of Sunshine, Caesar with Maple Bacon Jerky.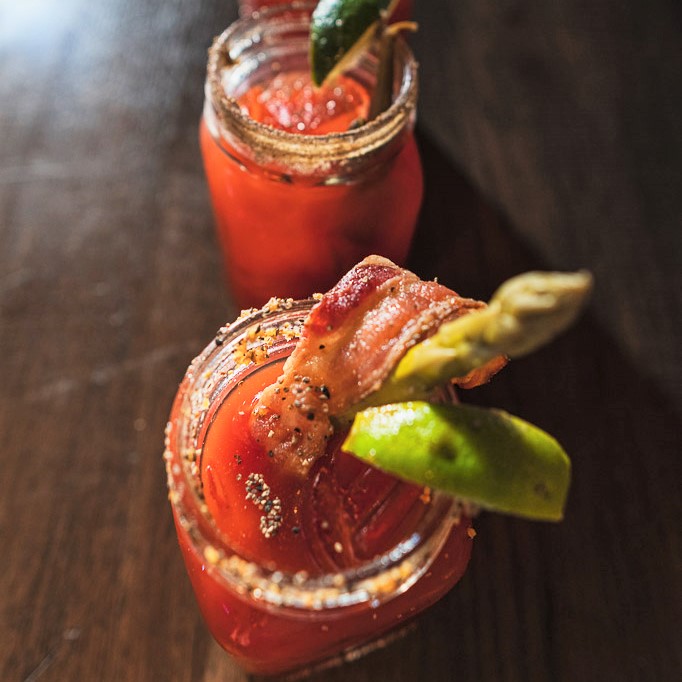 Apr 29, 2020
Taste of Sunshine, Caesar with Maple Bacon Jerky.
Maple Syrup, Mountains, and Bacon are three stand-alone Canadian Ikons– but for a true taste of Canadian Sunshine we like to shake them together on ice in this delicious twist on the Classic Canadian Cocktail, the Caesar.
On a typical spring Saturday, you'll find a few Sunshiners sipping this twist on the Classic Canadian Caesar, while they listen to sounds of our Untracked Concert Series. While you're staying home and staying safe, get outside on your patio, turn on the music and let the flavours of this cocktail whisk you away to the slopes of Banff Sunshine.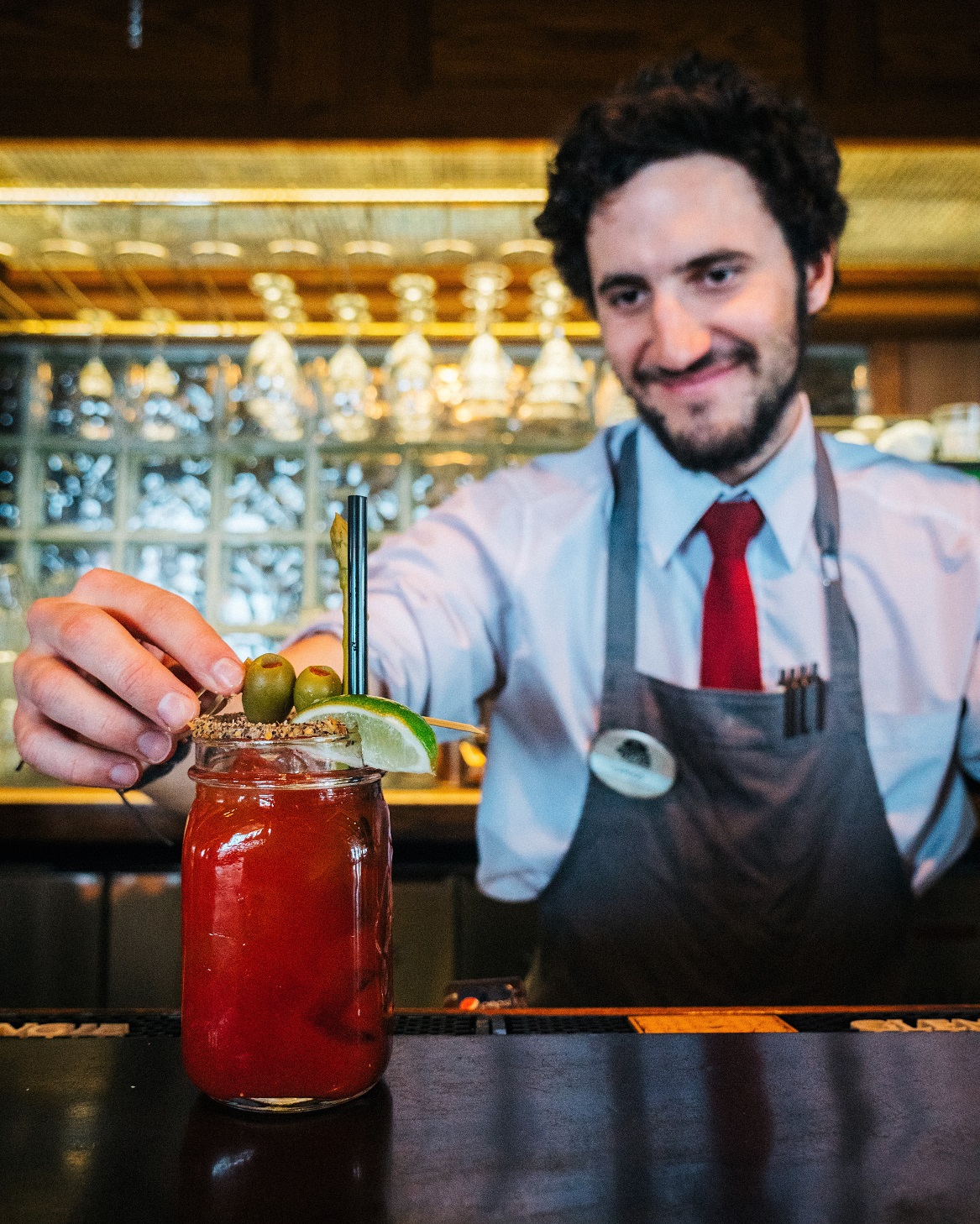 INGREDIENTS
- 1 lemon wedge + celery salt
- 1 1/2 oz (45 mL) vodka
- 1 tsp fresh horseradish
- 3 dashes Worcestershire sauce, or more if you like it dirty
- 2 dashes hot sauce, or more to taste
- 1/2 cup (125 mL) Clamato juice, or tomato juice
- to taste freshly ground black pepper
- 1 celery stalk with leaves, for garnish
- 1 dill pickle, for garnish
- 1 slice Maple Bacon Jerky , for garnish
Maple Bacon Jerky
- 1/2 cup (125 mL) packed light brown sugar
- 2 tbsp (30 mL) maple syrup
- 2 tsp (10 mL) chili powder
- 1 tsp (5 mL) freshly cracked black pepper
- 24 slices thick-cut bacon
PREPARATION
Rim a highball glass with a lemon wedge and celery salt.
If you have a shaker, fill it with ice, then add the vodka, the lemon juice, the horseradish, the Worcestershire sauce, the hot sauce, and the Clamato juice and shake!
Pour your cocktail into your rimmed highball glass, and = season to taste with pepper and celery salt.
Garnish with a stick of celery salt, a pickle and maple bacon jerky
Serve and enjoy!
For Maple Bacon Jerky
Set aside the gear you'll need – a small mixing bowl, a whisk, and a wire rack for a foil lined baking sheet.
Preheat your oven to 400F (200C).
In a small bowl, whisk together sugar, maple syrup, chili powder, and pepper until well combined.
Arrange the bacon on the wire rack baking tray, in a single layer on rack and coat with the maple sugar mixture.
Place the tray in the oven, and roast bacon until almost crisp, about 20 minutes. Let cool to room temperature before serving. Garnish with Maldon sea salt.
.