Wednesday, November 8
We're Open!!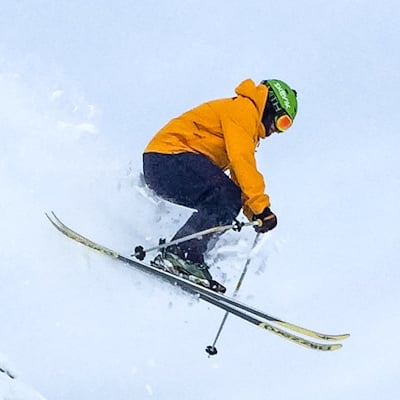 Nov 8, 2017
We're Open!!
It's official; the ski season has officially launched in the Canadian Rockies! We're now open for the 2017/18 ski and snowboard season!
At Banff Sunshine Village, we kicked off our opening day celebration with our annual "first flight" fanfare on Strawberry Express. As early at 8 am, guests began cueing for the first lift of the season. Skiers and snowboarders waited patiently as our lift teams warmed up the machine and performed their checks. At 9 am sharp, guests loaded the first chair of winter 2017/18.
Riding up the chair, you could hear the excited squeals of skiers and boarders anticipating their first, powdery, turns of the season.
The anticipation for fresh tracks reached it's peak, as the chairlift reached its summit.
As skiers and snowboarders disembarked the lift, they b-lined to the white slopes ahead. The snow was light., fresh, fluffy. The park was tight. 18 features to jib your heart out on. The groomers were pristine. The fresh corduroy melted under the edge. The day was "as good as it get's" for early season.
At present, we are offering a discounted lift ticket, for our four open ski lifts: Strawberry, Wawa, Wolverine and Jackrabbit and 25 runs. Our team is working towards opening more terrain. We'll post updates online, and through our social media.
If you're coming skiing this winter, catch our free "Sunshine Express" shuttle bus from Banff. This year, our Sunshine Shuttle is free for all guests.