Friday, November 3
We're Opening November 8th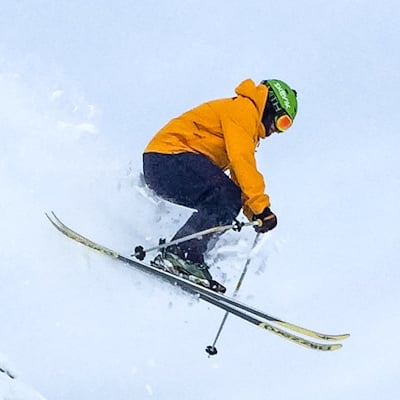 Nov 3, 2017
We're Opening November 8th
Dust off your gear, wax up the skis, and pack the car. Ski Season officially kicks of Wednesday November 8th at Banff Sunshine Village.
What are you doing on Wednesday, November 8th??? Dreaming of carving down the soft powdery slopes of Banff Sunshine Village, OR catching a thrill as you cruise down the Strawberry Face, and jib your way through the Strawberry Terrain Park. Our vote is for the latter.
Yep, you heard right! Banff Sunshine Village will open for the 2017/18 Ski Season on November 8th. In the meantime our team is out working the mountain, setting up signs, and getting ready to welcome back skiers and snowboarders. Our plan is to open Wednesday Morning for skiing and Snowboarding. Our Gondola will launch for the season at 8 am, and will run till 5 pm.
We at Banff Sunshine are different than the other resorts. We don't make (much) snow, and we like to try an open up with as much terrain as we can. Our snowmaking is limited to two guns. We use our snow machines on the ski out and around the village in high traffic areas. As we don't make snow in the alpine, our opening conditions are dependant on Mother Nature. On Monday we'll be reviewing snow conditions, and we hope to announce which chairs we expect to open.
Our opening day ticket price will likely be discounted. The discount rate will depend on what chairs we're able to run for skiers and snowboarders. Once we can make a terrain call, we'll publish the early season ticket price. The discounted ticket price will be available at our Sunshine Ticket Windows and Guest Services.
Stay tuned to our social media for condition and opening day updates.