Thursday, January 14
Make Safety Your Top Priority at Banff Sunshine Village.
Jan 14, 2021
Make Safety Your Top Priority at Banff Sunshine Village.
At Banff Sunshine Village safety (and fun) is our top priority. This season, most of our communication has been based around staying safe on the slopes in the time of covid. It is our goal to keep our mountain healthy, so that you may continue to enjoy the essential health benefits of outdoor recreation all winter long.
Keeping our slopes safe, is a team effort! In addition to following our covid protocols and procedures, we each have the power to make our day on the slopes a little safer for everyone.
Help us ensure the slopes of Banff Sunshine are a safe place for all to enjoy! Join us this month in making the slopes a safer place for us all to ski and ride. Each week in the month of January, we'll be focusing on a different safety initiative with the goal of making the mountain safer for everyone.
1. Wear Gear That Fits
A great day on the slopes starts with the right gear! If your boots are either too big or too small you could be risking your safety. Prevent injuries, and if you need help finding the right sized boots visit us at our Sunshine Rental Shop or Salomon Demo Tent.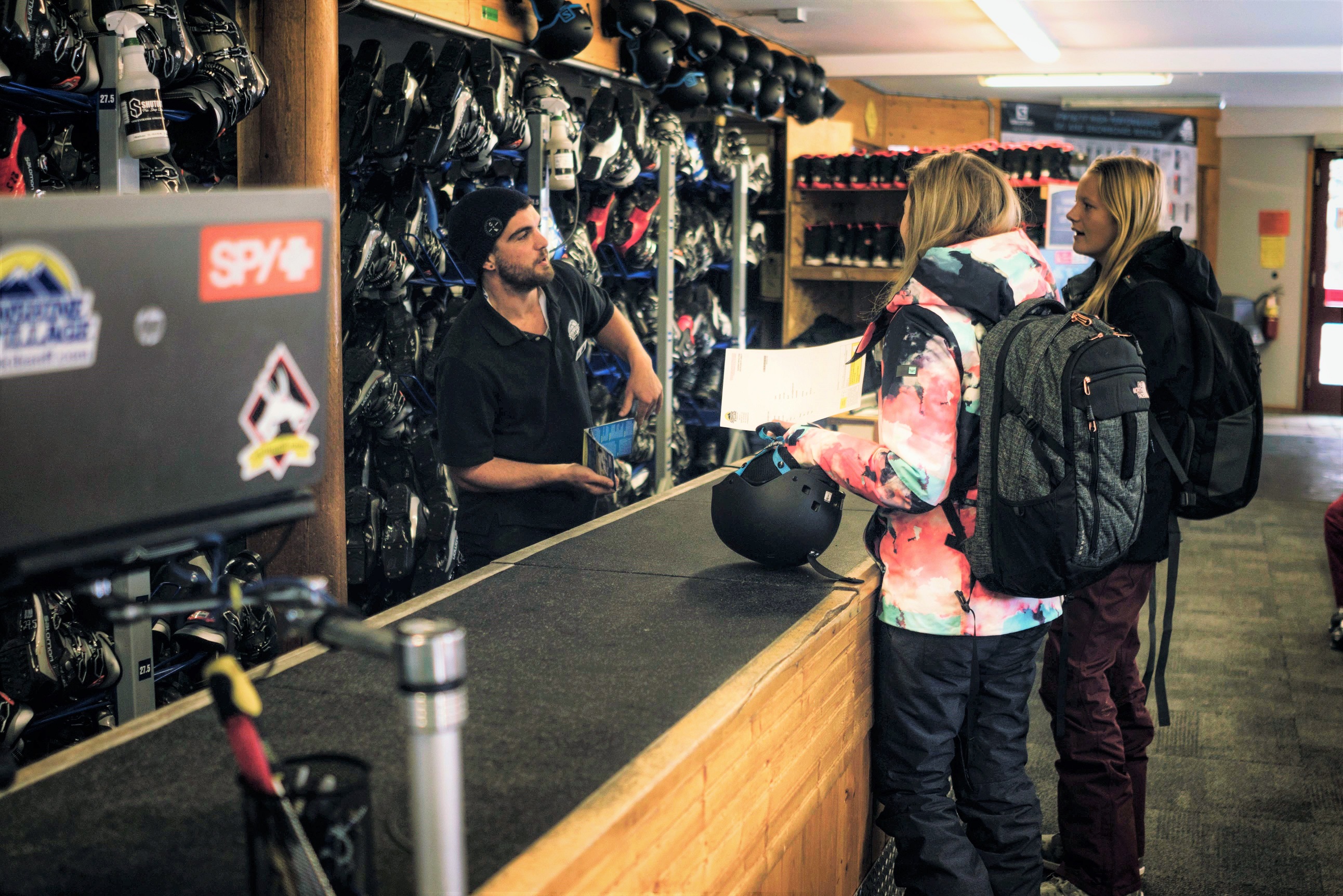 2. Always Wear Your Helmet
Helmets are COOL! At Banff Sunshine Village we recommend wearing a helmet while you carve up Canada's Best Snow. The simple act of wearing a helmet has been proven to reduce a skier or snowboarders' risk of traumatic brain injury. If you need a helmet, visit our Sunshine Sports retail stores to find one that fits you.
Learn more about our Retail Stores here.
3. Shred With a Plan
Take time to familiarize yourself with the terrain offering at Sunshine before clicking in. We recommend that you find terrain that suits your ability, and we encourage you to take time to warm up. Ski and snowboard accidents can occur when skiers and riders find themselves on terrain out of their ability level. Before you head down the mountain, plan out your route using our trail map, or Sunshine Village app.
Space out in lift lines and indoor spaces
Personal space is always appreciated. When in lift line, or in indoor spaces remember to give your fellow skiers some breathing room. In this time of covid, practicing safe social distancing is essential for reducing the spread of the novel coronavirus.
4. Keep Distance as you Ski
At Sunshine, we encourage every skier and rider to maintain a personal bubble of 4 meters (13 feet) while carving up the slopes to help prevent collisions between guests. As a skier or snowboarder, be cognizant of others and give your fellow 4 meters (13 feet) of space on all sides.
When riding in areas with kids, go slow and give the little rippers extra space. It's important to always remember that skiers/riders may turn or stop suddenly, so stay in control and keep your distance.
5. Understand Your Blind Spot
Both skiers and snowboarders have considerable blind spots when out on the slopes. Skiers are blind to what's behind them and snowboarders are blind to what is to the side of them on their dominant leg. When carving up the slopes, be mindful of the blind spots of your fellow riders. When passing snowboarder, always pass on their front side so they can see you coming.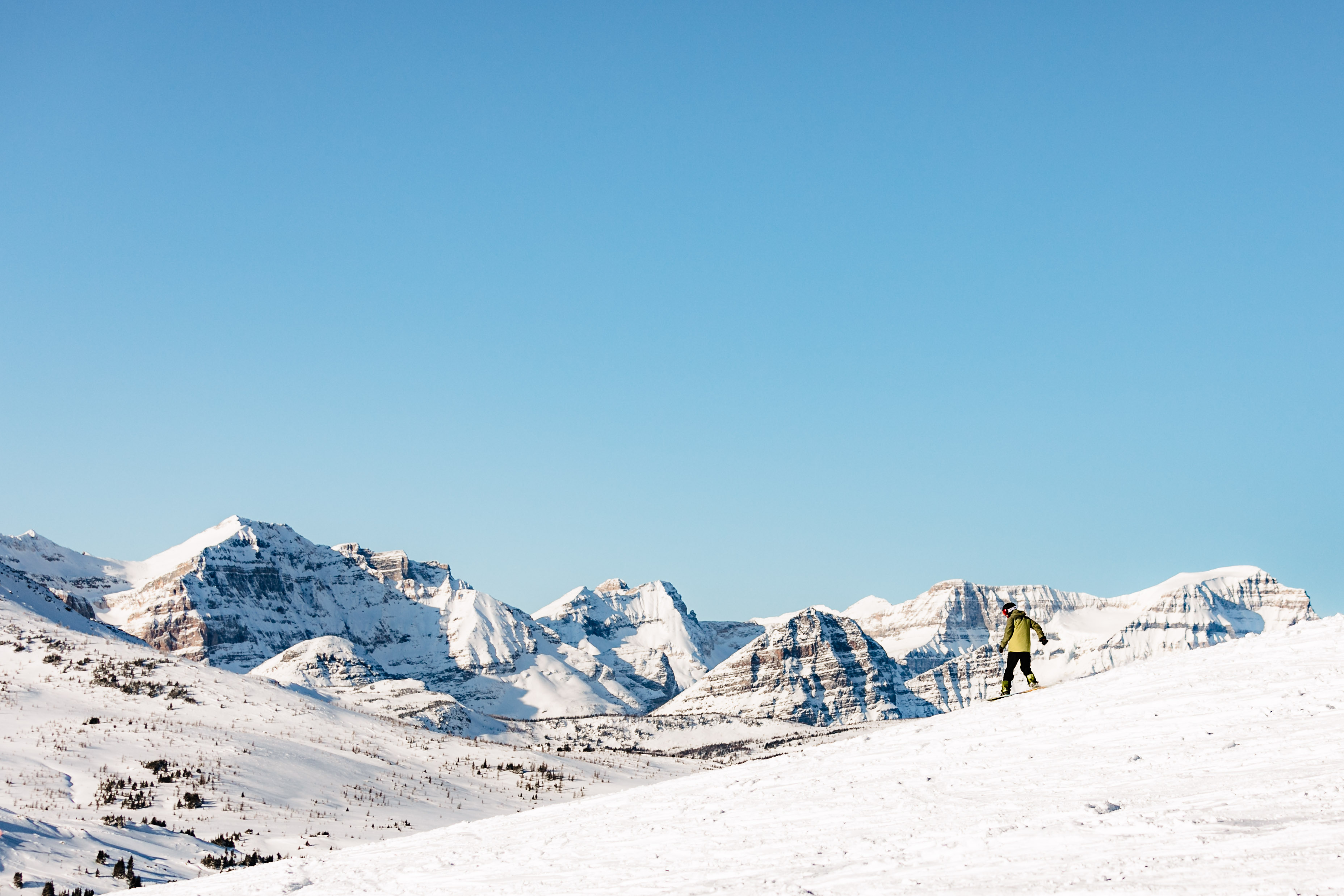 6. Take a Slope Side Break on the Side
When taking a slope-side break, please choose to pull over and stop on the side of the trail. Choose a spot where you are visible to others and make sure you can see others at all times.
7. People Ahead of you Have the Right of way
When skiing and snowboarding, the downhill skier always has right of way. As a skier or snowboarder, it is your responsibility to avoid people downhill from you. Always be prepared for sudden changes in speed or direction from other riders.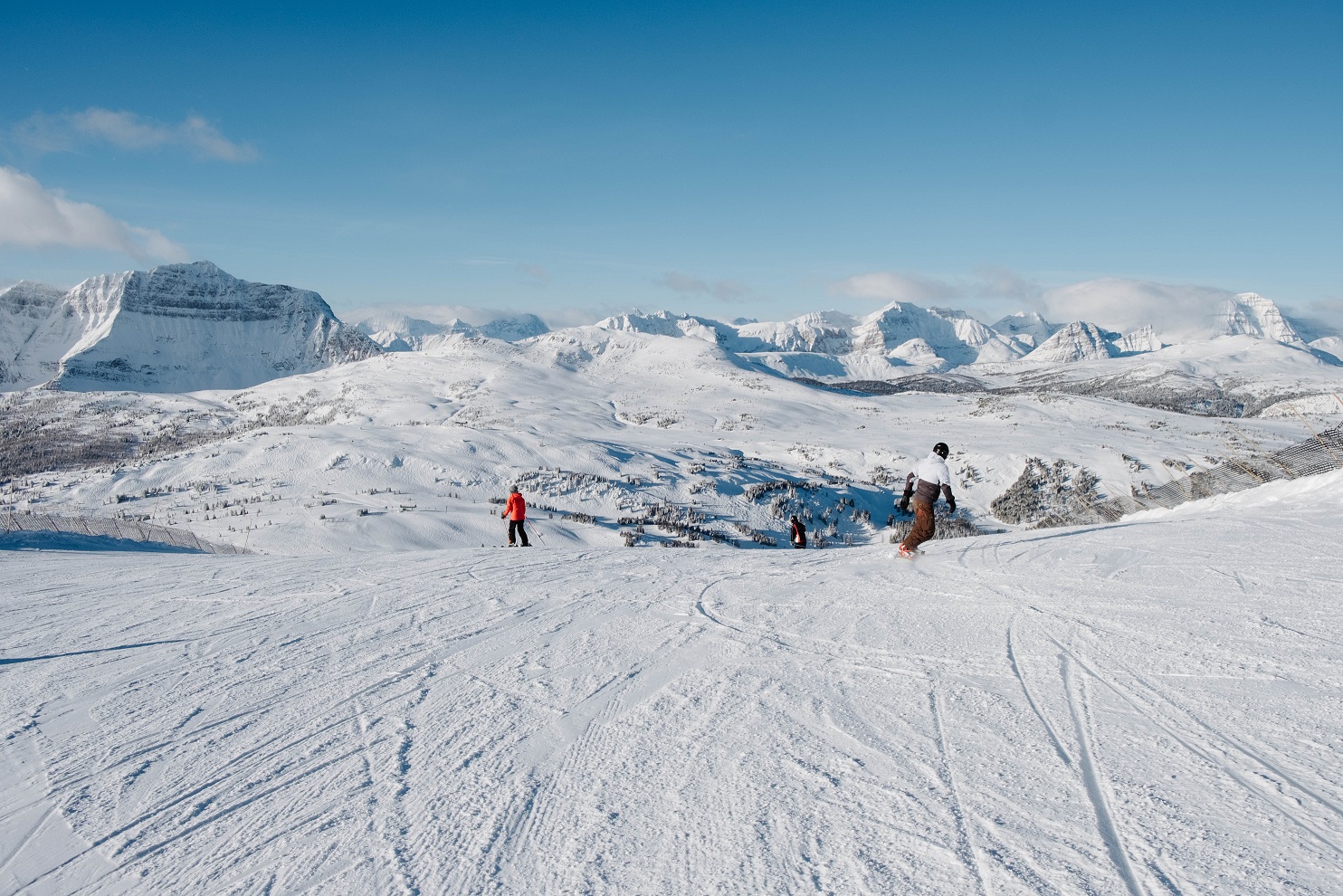 8. Follow ALL Resort Signage
At Banff Sunshine Village, our signage is in place to keep you safe. When at Sunshine, please abide by all resort signage and policies.