Thursday, April 8
Resort Update - COVID Changes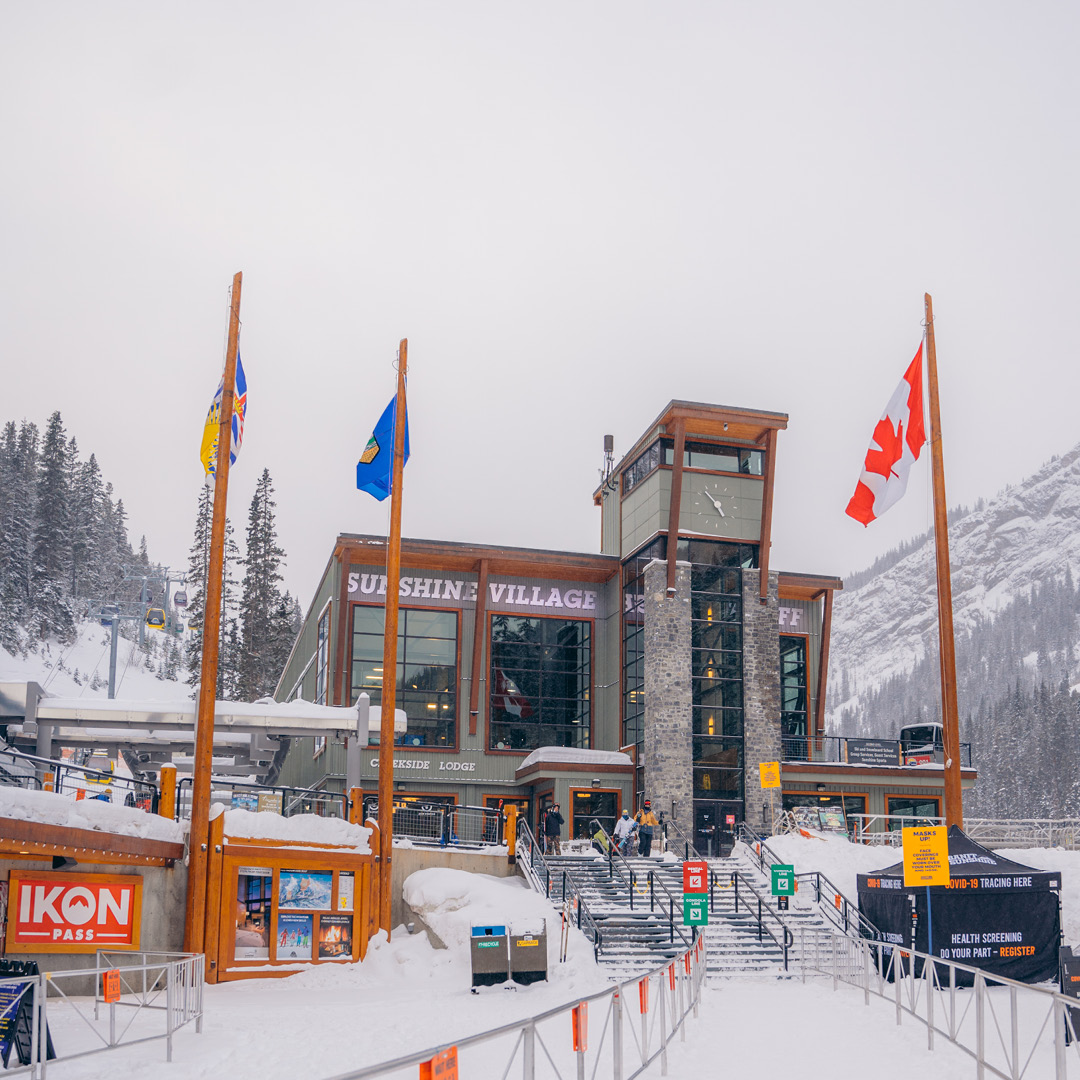 Apr 8, 2021
Resort Update - COVID Changes
With cases of COVID-19 once again rising in our province, on April 7th, the Government of Alberta announced that they would be rolling back to stage 1 of restrictions.
Last time (January 2021), we found ourselves in Stage 1 of the Alberta Covid relaunch strategy. We were open and operated with restrictions on our indoor food and dining and capacity limitations for our retail and rental shops.
At Banff Sunshine, we are grateful to remain open and provide an exceptional outdoor recreation experience for Albertans.
What do the new increased restrictions mean for Banff Sunshine?
· At Banff Sunshine, we remain open and will continue to operate with strict covid protocols in place. For additional health and safety information click here. Effective April 7th, our retail and rental shops will roll back to 15% of their capacity.
· As of April 9th, we will no longer offer table service at Trappers or the Chimney Corner Lounge. Both venues will be open for grab-and-go options.
· Table service, for households only, will be permitted on outdoor patios (weather permitting). With spring officially in the Rockies, we will be setting up our Trapper's Patio, our Veuve Clicquot Champagne Snow Deck, and our Snow Gardens for you and your family.
· Sunshine Mountain Lodge will remain open for hotel guests. Guest staying at Sunshine Mountain Lodge will be able to order room service or take out from the Chimney Corner.
· Under the new health measures, our outdoor heated pool and gym are now temporarily closed.
Come on Alberta, together we can bend the curve of Covid-19 and save our ski and snowboard season.