Wednesday, January 6
How to Ski More in 2021.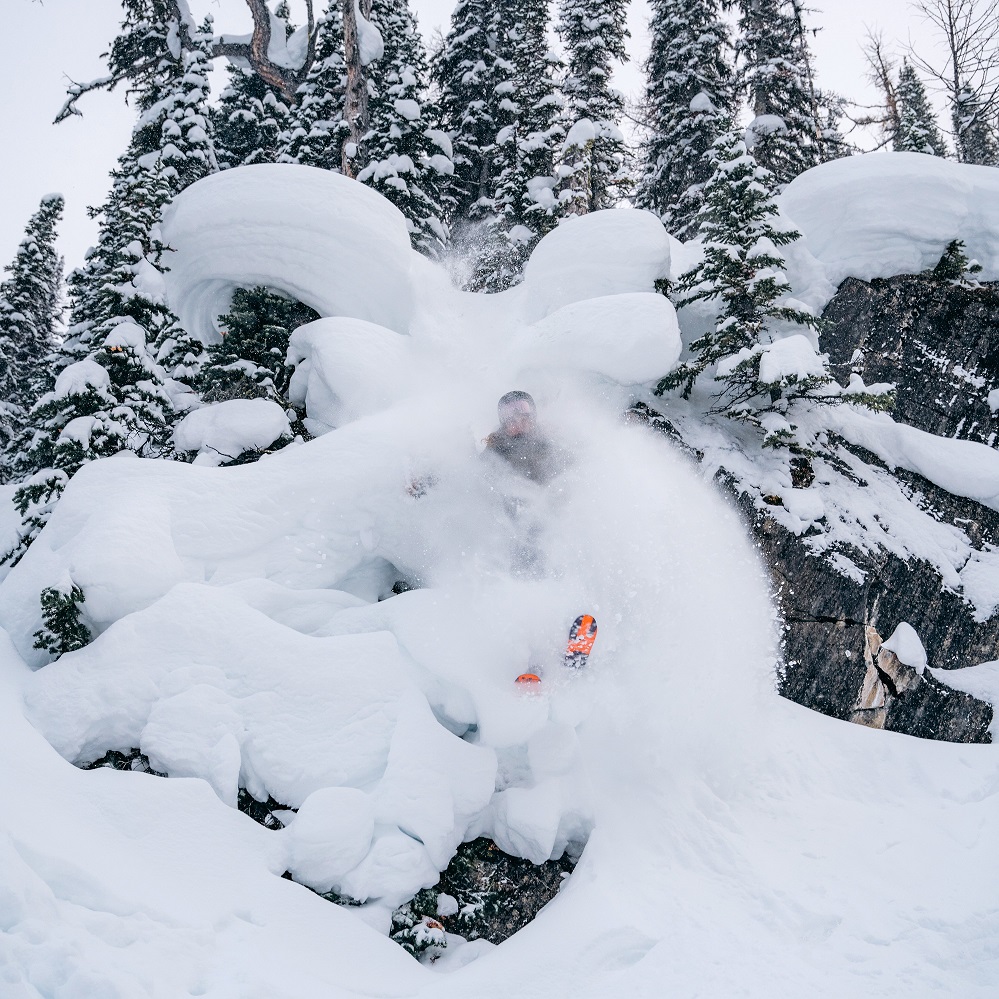 Jan 6, 2021
How to Ski More in 2021.
Is hitting the slopes and making the most of the ski season top of your priority list for 2021?
As we continue to live life, in our isolated bubble, under the pretense of the "new normal," we at Banff Sunshine Village believe it has never been more important to get outside and exercise.
Over the past year, we have all dealt with more than our fair share of stress caused by the uncertainty of the ongoing worldwide pandemic. In this time of high stress and tension, taking care of our mental health and wellbeing needs to be prioritized.
Fortunately for us, skiers and snowboarders, a day on the slopes can provide an unparalleled boost to your mood. Spend a day outside, carving up Canada's Best Snow, and you will enjoy the benefits earned from increased vitamin D intake – which will help fight off any seasonally affected mood disorders. Plus, the high adrenalin nature of skiing and snowboarding will help boost feel-good endorphins in your body.
This year commit to your mental and physical wellbeing and ski/snowboard more!
Here are a few of our top recommendations for hitting the slopes and skiing more this winter.
Work from the mountain.
As many of us are working virtually, why not move your home office to the mountain and work from the comfort of Sunshine Mountain Lodge? Enjoy first tracks in the morning before signing on to Teams for an afternoon of meetings. With our newly enhanced WIFI, you will be able to stay on top of all your virtual appointments! Including those while you are on top of the mountains.
Sign up for private coaching from our ski & snowboard school.
Make it your goal to up your skill level and dive into delirium, sign up for weekly or monthly coaching from our ski and snowboard school pros. Enjoy private coaching as you learn tips and tricks to improve your technique.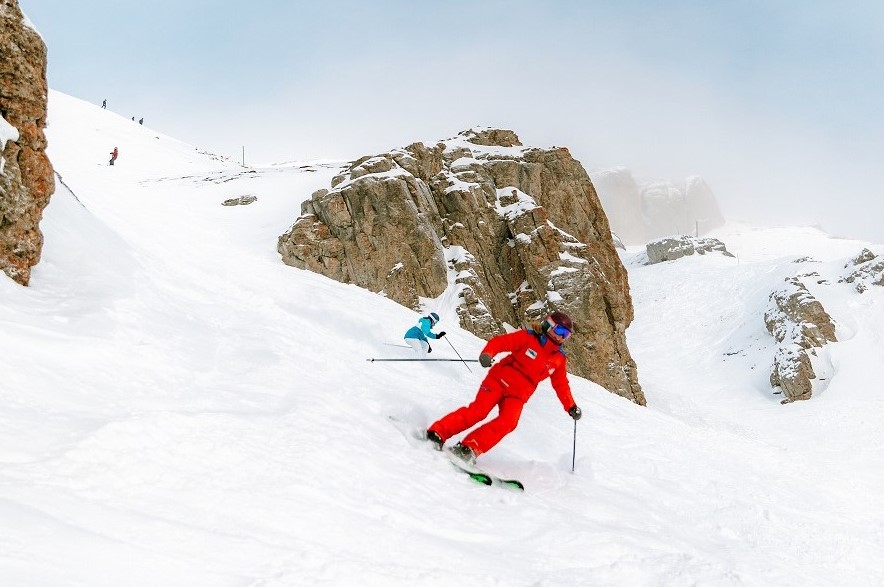 Order a Midweek or Afternoon only season pass.
Save time and money by choosing to ski at off-peak times with our midweek and afternoon only season passes. With either pass, you will enjoy easy access to the slopes and the mountain almost to yourself as most of our skiers and riders show up first thing on Saturday mornings.
Show up afternoons.
Mornings at Sunshine can be busy. Due to capacity limitations on our gondola as a result of the ongoing pandemic, we are only loading cohorts in our cabins. With this protocol in place, our gondola operates at less than 25% of its normal uphill capacity. As most skiers and boarders arrive first thing in the morning, demand for our gondola is highest before 11 am. Skip the morning rush and enjoy easy access to the slopes by opting for afternoon ski days. With our high-speed chairs, you will still be able to enjoy up to 16 runs (aka a full afternoon of skiing and riding).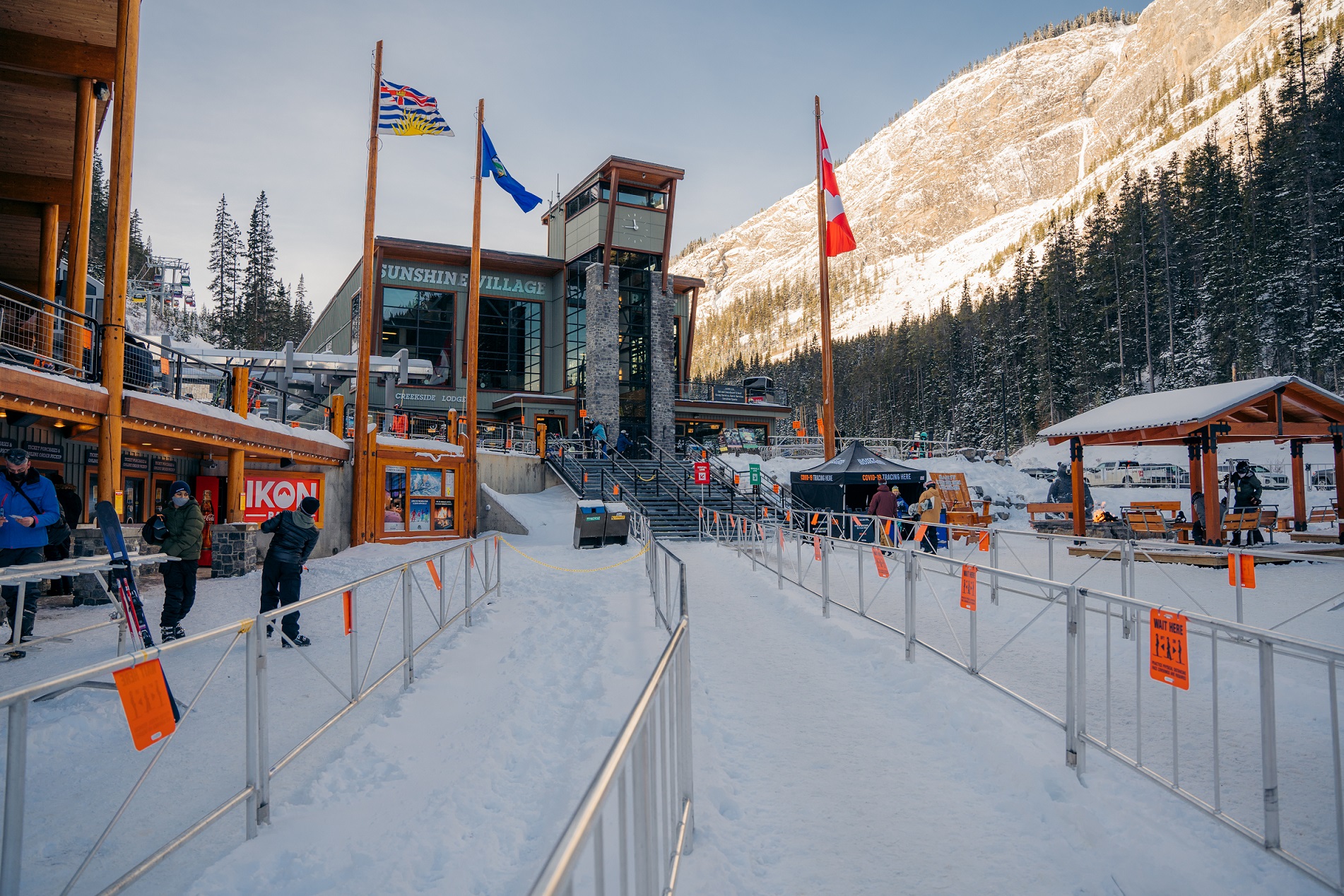 Book off time in your calendar to ski.
Hold yourself accountable and book a cohort ski day once a week. Spend time with your family outdoors, enjoying the change of scenery, as you carve up Canada's Best Snow. By setting a calendar appointment for a midweek family ski day, you will be more likely to hit the slopes regularly.
Treat yourself to new to you skis or a snowboard.
Ski the difference of modern, high-performance gear, and check out our Salomon demo tent. Right now, we are selling off all our barely used 2019/2020 high-performance skis and snowboards. Treat yourself to new gear and ski the difference of the latest technology. With new, discounted gear, you will be itching to hit the slopes as often as you can.
Book a stay at Sunshine Mountain Lodge.
This season, treat yourself to a stay at Sunshine Mountain Lodge and skip the hassle of finding a parking spot/ waiting in line. All Sunshine Mountain Lodge guests enjoy priority parking at our base and easy access to the slopes from their rooms. Right now, when you book 3 nights, you will enjoy the 4th night on us.