Wednesday, December 2
Where's Santa? Game.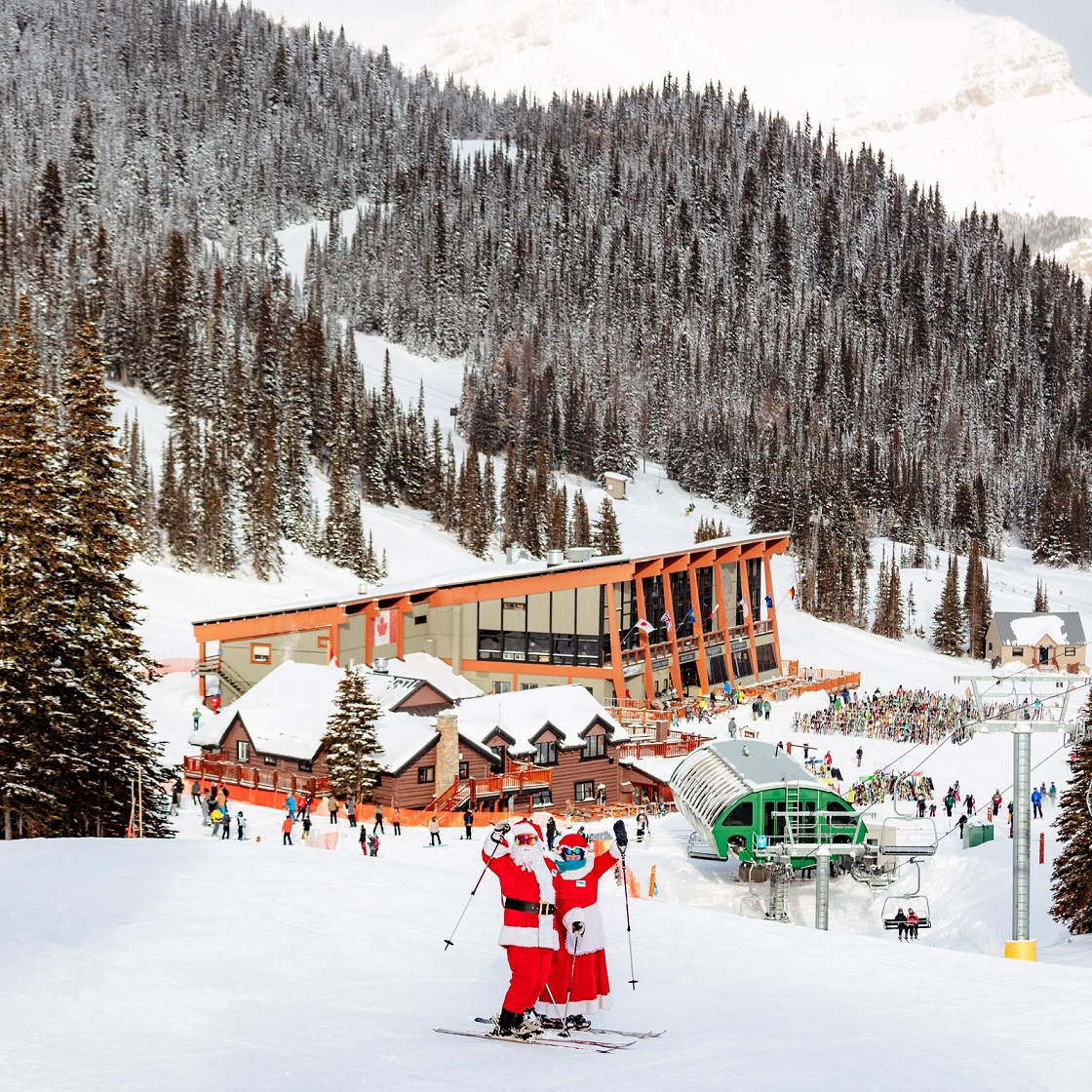 Dec 2, 2020
Where's Santa? Game.
Keep your eyes peeled.
Santa is hiding at Banff Sunshine Village!

Can you spot him?
(The photos below were taken last season, before the covid-19 pandemic)
1. Base Area
2. Ticket Window
Now if you'd like to find the real Santa on the mountain, Mr. and Mrs. Claus will be heading to Sunshine Village to take a break from the Christmas rush on December 12, 13, 19 & 20.

For more information, check our Events Calendar here.