Tuesday, February 1
Great Divide to Great Victory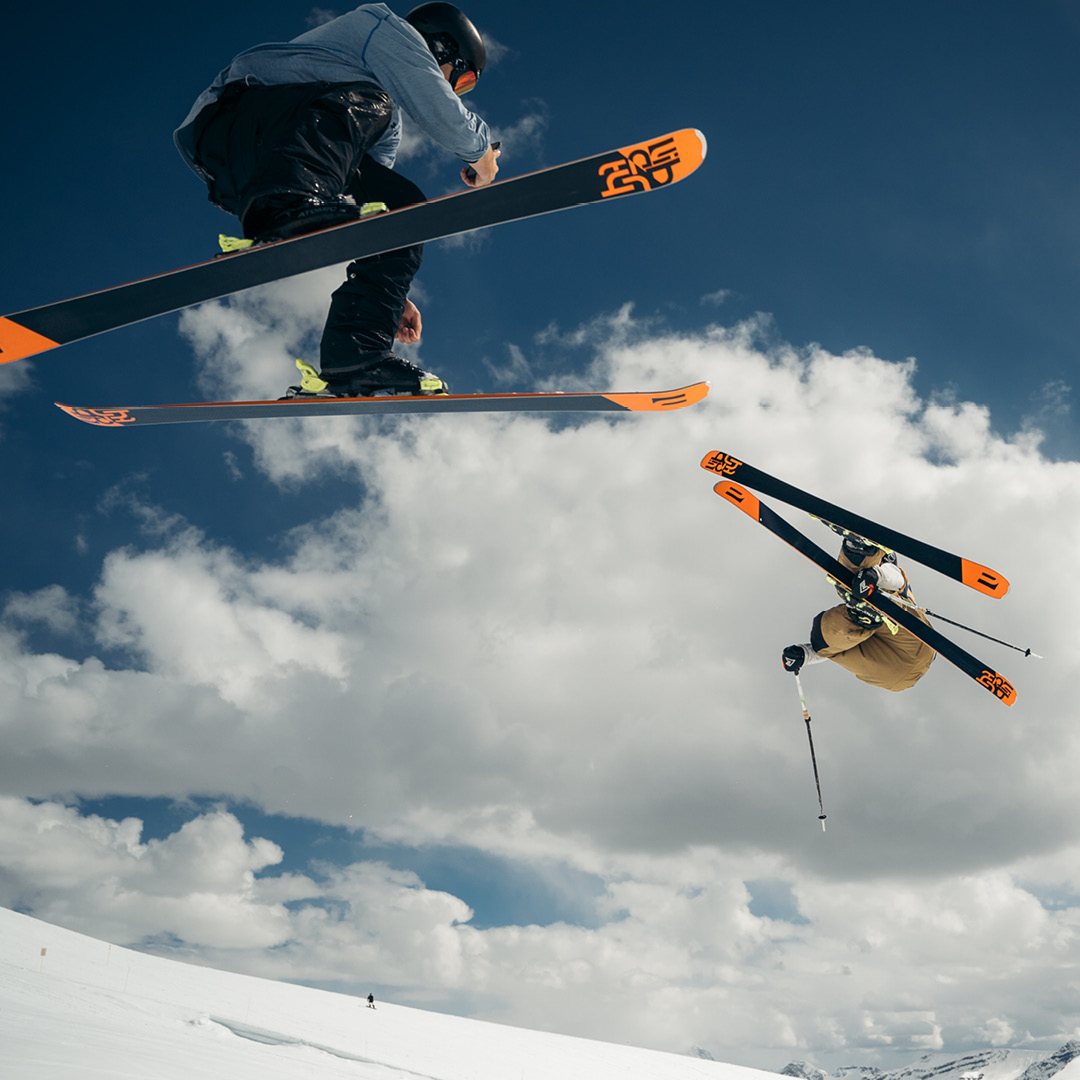 Feb 1, 2022
Great Divide to Great Victory
Go Canada GO!
The Olympics are HERE and at Banff Sunshine Village, in preparation for Beijing we welcomed Canada's top athletes for high altitude training. In the past year we welcomed a delegation of athletes from slopestyle to moguls, boarder cross to long track speed skating.
As a proud Canadian business, it was exciting opening our mountain to some of the world's best athletes including Mark McMorris, Laurie Boulin, Max Moffatt, and Brittany Phalen. Last spring our Canadian National Ski and Snowboard Teams took advantage of our incredible snow, high elevation, jaw dropping views and extra-long season for some much appreciate on snow training before heading south for "other winter."
We are winter, at Banff Sunshine we believe in supporting our athletes to OWN THE PODIUM. For over 35 years, we have welcomed our national and developing athletes to our mountain resort to help them become contest ready. Our long tradition of hosting athletes goes hand in hand with our world renown seven-month long season. We are proud to be a training ground for Canada's current and future world class athletes.
How and where did Canada's National Team train at Sunshine?
Freestyle Ski & Snowboard
Last May, we welcomed Canada's freestyle ski and snowboard teams. For our freestyle ski team, we built two massive (75 foot and 65 foot) jumps off of Great Divide's Piste Nior. Slopestyle skiers Edouard Therriault, Max Moffatt, Evan McEachran, Teal Harle and Olivia Asselin flew through the Rockies, honing their competitive bag of tricks. We look forward to cheering on these Canadian athletes in Ski Big Air and Slopestyle.
For our Snowboard Slopestyle and Big Air, it was fun watching Mark McMorris, Seb Toots, Max Parrot, Darcy Sharp, push each other as they tried new tricks, and it inspiring to watch as Laurie Boulin and Jasmine Bard continue to push the bounds of women's snowboarding. After training the entire team could be fund in our great divide terrain park cutting loose.
Ski & Snowboard Cross
For over a decade the Canadian Ski Cross Team has hosted a training Camp at Banff Sunshine. The coach credits the Sunshine Training Camp as part of the team's success. Our national ski cross team is the most winning race team in Canadian History. The course was built special for our ski cross athletes, and featured unique berms, rollers, and jumps to push our athletes to manage their speed through a series of challenging obstacles. Canada Ski Cross athletes Hannah Shmidt, Brittany Phelan, Tiana Gairns, Zoe Chore, Ben Wilkinson, Dave Elis, Jared Schmidt, Kris Mahler, Reece Howden, Sead Causevic and Victor Dockal raced in heats as they tried to shave milliseconds of their times.
Along with snowboard cross athlete Eliot Grondin our snowboard cross para-athletes we re-worked the ski-cross track to provide a world class para-course for Sandrine Hamel, Lisa Dejong and Tyler Turner.
Freestyle Moguls
The slopes of Sunshine Village are known for our champagne powder, though we are no stranger to the odd mogul. Canadian mogul athletes called Sunshine Village home last spring, where they trained just above the Big Air athletes on a custom build mogul course. Canadian Olympian and most accomplished mogul skier of all time, Mikael Kingsbury, plowed through our manicured moguls, flipping over Mt. Assiniboine and into our hearts. The twenty-nine-year-old skier will be continuing to build his glowing reputation in Beijing as we cheer his name on his 2021 training grounds!
Nordic and Biathlon Team
High in the alpine, the snow of the Sunshine Meadows helped sculpt Canadas elite Nordic and Biathlon teams May of 2021. The team utilized our long-lasting winter conditions, skating our tracks that stretch into B.C. and loop back into Alberta. Putting their legs and lungs to the test, as they prepared for the 21/22 winter season.
Long Track Speed Skating
Speed skating is an incredibly cardio intense sport. To help enhance cardio capacity our Olympic Speed Skating team checked into our Sunshine Mountain Lodge to train at high-altitude. The team brought spin bikes to push their cardiovascular limits. High altitude training benefits athletes heart functionality and muscle performance. At 7,200 feet our Sunshine Mountain Lodge is Canada's highest hotel. Olympic Long Track Speed Skaters Ted-Jan Bloemen, Jordan Belchos, Connor Howe, Tyson Langelaar, and Graeme Fish were all on site.
The 2022 Beijing Olympics are underway now and run from February 4th to 20th. We're looking forward to cheering on our Canadian Athletes and watching as they own the podium.
Dates for the upcoming events are as follows:
· Mens Moguls - Saturday, February 5
· Womens Snowboard Slopestyle – Sunday, February 6.
· Mens Snowboard Slopestyle – Monday, February 7.
· Mens Ski Big Air – Tuesday, February 8.
· Womens Ski Big Air – Wednesday, February 9.
· Womens Snowboard Cross - Wednesday, February 9.
· Mens Snowboard Cross - Thursday, February 10.
· Womens Ski Slopestyle - Monday, February 14.
· Mens Ski Slopestyle - Tuesday, February 15.
· Women and Mens Snowboard Big Air – Tuesday, February 15.
· Womens Ski Cross - Thursday, February 17.
· Mens Ski Cross - Friday, February 18.