Friday, August 11
History of Banff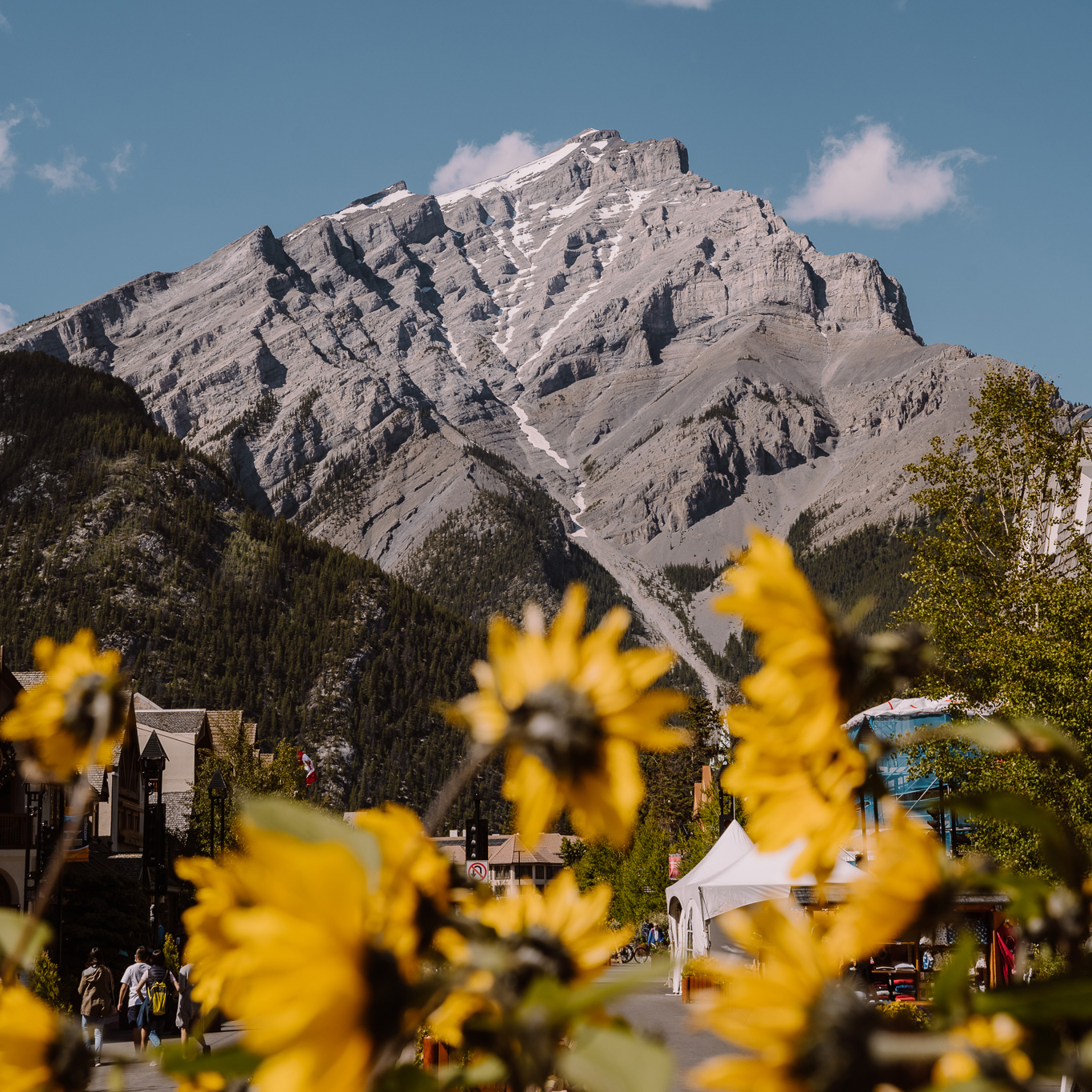 Aug 11, 2023
History of Banff
Our home—Banff. It's a mesmerizing place, overlooking the Bow Valley at an impressive elevation of 1,463 meters / 4,800 feet above sea level. But there is much more to Banff than its impressive height and landscape. If you're a history nerd or just curious about how Banff came to be, its story can be just as mesmerizing as the views.
History
Based on Archaeological evidence, it is understood that humans have lived in Banff for at least 10,000 years. But Banff would not be "discovered" until 1883. Before 1857 Canada's west was still viewed as a rugged wilderness with little prospect for economic success.
From 1857 to 1860, James Hector of the British-led Palliser Expedition embarked on their three-year mission to survey the unexplored western regions of North America. During this exhibition, the views on western North America began to change as some began to recognize the potential of Banff for settlement and development.
Eugene Bourgeau, a French botanist, played a significant role in this expedition, particularly while exploring what is now known as the Canadian Rocky Mountains. His contributions led to the naming of Mount Bourgeau. This peak has become familiar to us, situated boldly at the base of Banff sunshine village.
The year 1883 marked a pivotal moment in Banff's history. The completion of the transcontinental railway passing through Banff and the accidental discovery of hot springs on Sulphur Mountain by three railway workers led to the creation of Rocky Mountains Park in 1885, Canada's first national park and the birth of Canadian tourism. The original hot springs, Cave and Basin, now a National Historic Site, remain popular attractions.
The growth of Banff continued with significant infrastructure investments around the hot springs, including the iconic Banff Springs Hotel. From 1900 onwards, Bill and Jim Brewster guided visitors into the surrounding mountains, a tradition continued today with areas such as Sunshine Meadows still being explored by hikers.
Banff National Park
In 1930, the Rocky Mountains Park was renamed Banff National Park. The opening of the Trans-Canadian Highway in 1962 and cheap airfares further boosted the town's popularity among international visitors.
In 1984, Banff was recognized as a World Heritage Site, solidifying its status as the leading national park in Canada. The town received independent municipality status in 1990, marking its growth from a small settlement to a thriving resort destination.
Present-Day Banff
Today, Banff is a testament to the preservation of nature and its unique bond to tourism. As tourism grew, so did the need for conservation efforts. In 1930, the National Parks Act laid the foundation for preserving Banff's beauty. Parks Canada implemented practices to balance environmental protection and tourism.
There is no doubt that Banff's rich cultural heritage is clear through its historic streets, lined with charming buildings, and ita historical artifacts found at the Whyte Museum to showcase its evolution. But if your passion for history takes you further, many other areas, such as Banff Sunshine, host unique stories and importance within the chapters of Banff history books.
It's hard to deny this deep connection to the past in Banff. Within these mountains lies a story of courage, conservation, and an bond between humanity and the wilderness. The legacy of those who fought to protect this paradise lives on, shaping the present and inspiring the future.
So, the next time you visit Banff, take a moment to embrace the history beneath your feet. Let the echoes of the past guide your steps as you explore the enchanting landscapes and countless activities Banff offers.