Friday, October 6
Larch Season in the Canadian Rockies!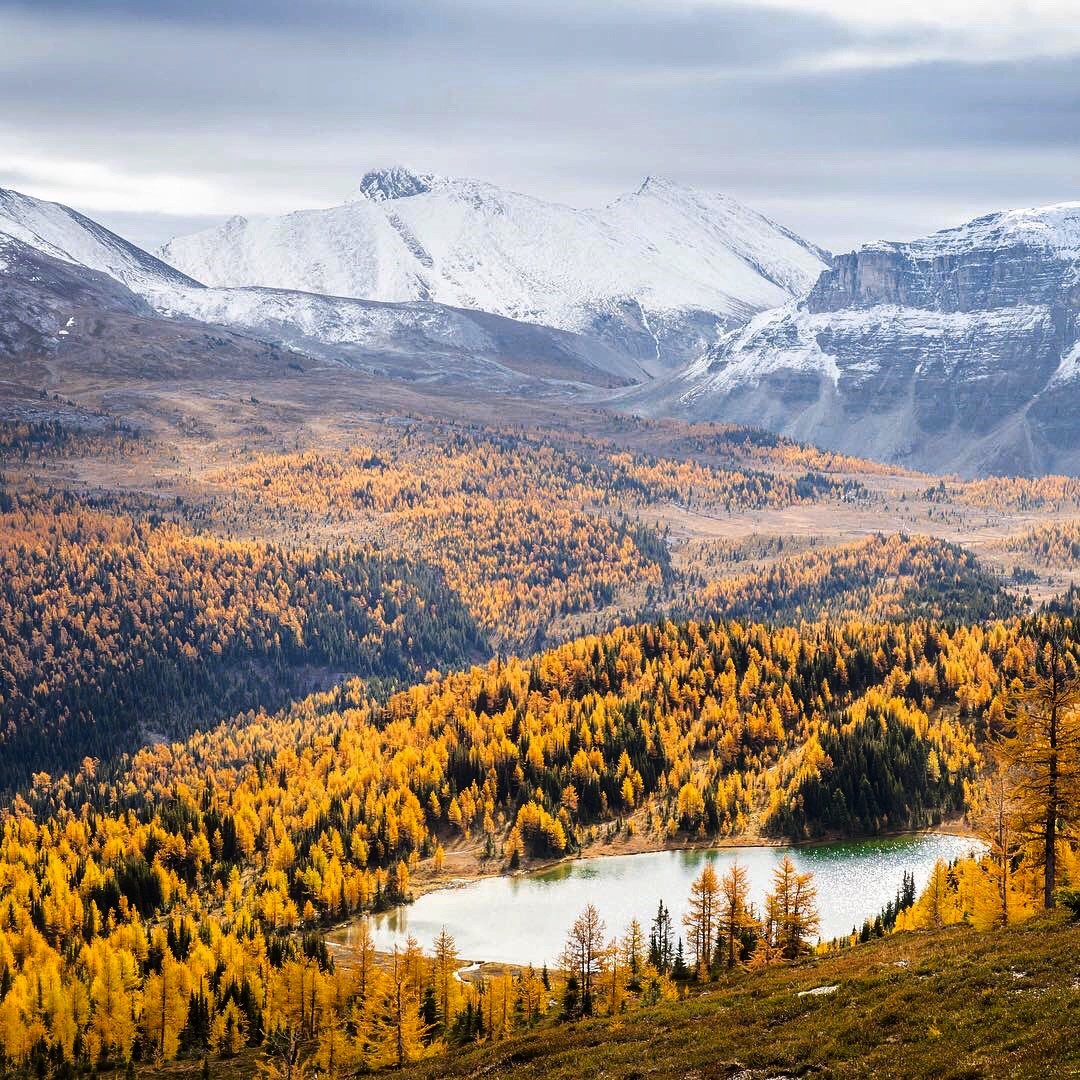 Oct 6, 2023
Larch Season in the Canadian Rockies!
Once summer comes to an end, it is fall's turn to shine.
Rocky Mountain hikers and adventurers are graced by the locals best kept secret, known as larch season. During larch season, the Canadian Rocky Mountains turn orange tones as the trees mature in preparation of winter's arrival. Larch needles mellow into warm, golden hues as they ready for hibernation. This spectacular show of autumn colors happens only once a year and often disappears as quickly as it comes.
Larch trees in Banff National Park are deciduous conifers, meaning they lose their needles before the cooler weather settles. The needling transition begins once summer nears its end, holding onto their needles until fluffy blankets of snow take over the Rockies for the winter.
Larch season is a local favorite, hikers flock to the mountains for the short-lived larch season. It's a race for hikers to get to the trail head between the end of summer and before the cooler weather settles.
Right now, our team is working hard to ready our resort for the opening of the 2023/24 ski and snowboard season. At present we are aiming for a November 9th opening date, snow dependent. Although we are currently closed, you can still hike up and see the larches in the Bow Valley. (Did we mention hiking is one of our favorite ways to get the ski legs back?)
One of our favorite spots to experience the larches in their golden glory is through Healy Pass to Egypt Lake.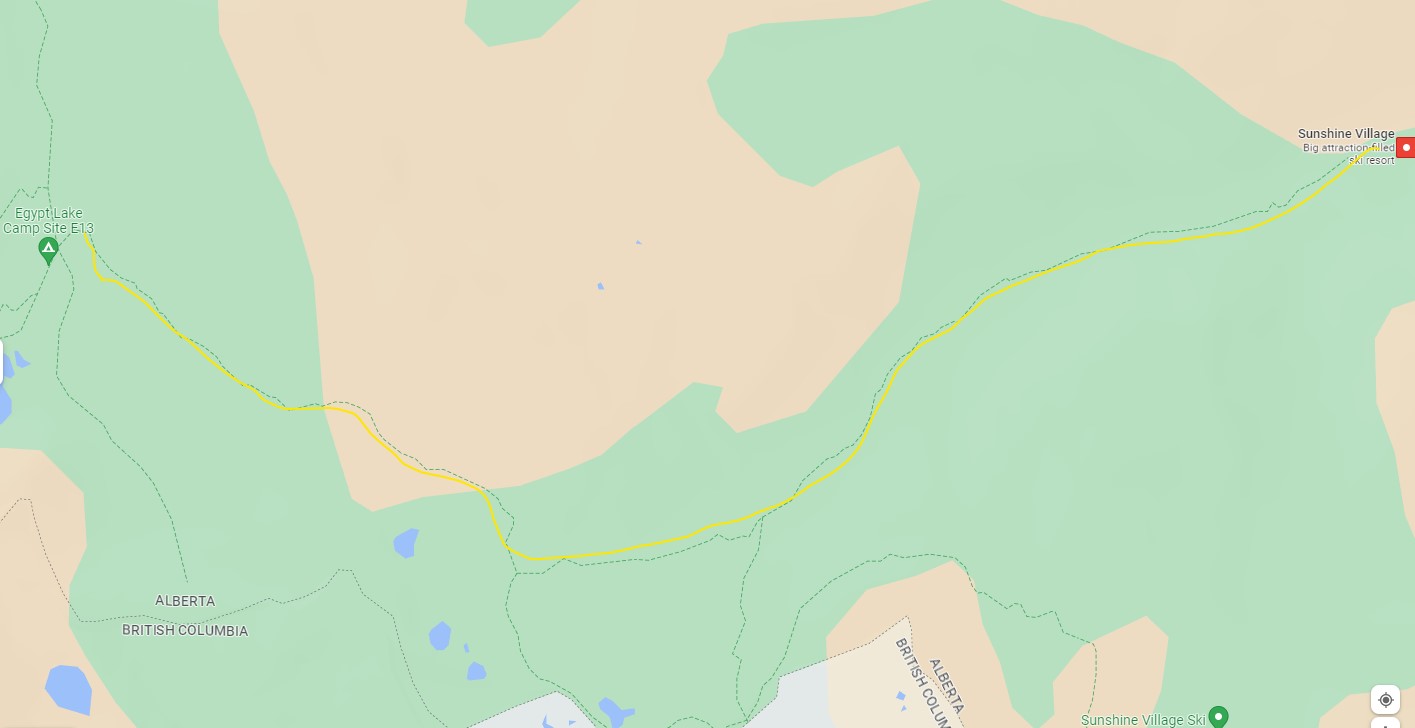 Egypt Lake, 26.1KM (out & back) from the Banff Sunshine parking lot.
To Egypt Lake from the Banff Sunshine parking lot:
Walk just past the Creekside Lodge at our base area. Just to the right of the building along the creek you will look for the Healy Creek Trail sign to Egypt Lake. Follow the Healy Creek Trail and at the first fork, follow the right path to continue West to stay on Healy Creek Trail. Following the Healy Creek Trail towards Egypt lake, you will come to a second fork. Follow the right side of this path heading North towards Healy Pass Trail to Egypt Lake.
Click here to follow the AllTrails route, you can also download it to your phone!
Please keep in mind, no camping in the Banff Sunshine parking lot is permitted. To park in Banff National Park, all vehicles must have a visible Park Pass.
In Banff National Park, we are lucky to share our love for nature and all things outdoors with incredible wildlife. When hiking this larch season, please continue to be safe in bear country, carry your bear spray and leave no trace behind so we can continue to live alongside wildlife!
Backcountry hiking knowledge is highly recommended and please be sure to always dress appropriately for any kind of weather, as weather in the Canadian Rockies can change drastically.
We can't wait to share our slopes with you once again this 2023/24 winter season next month! If you don't have your season's pass, be sure to buy yours today!
Happy larch season hiking!