Tuesday, June 27
Sunshiners to Know: Rachael Karker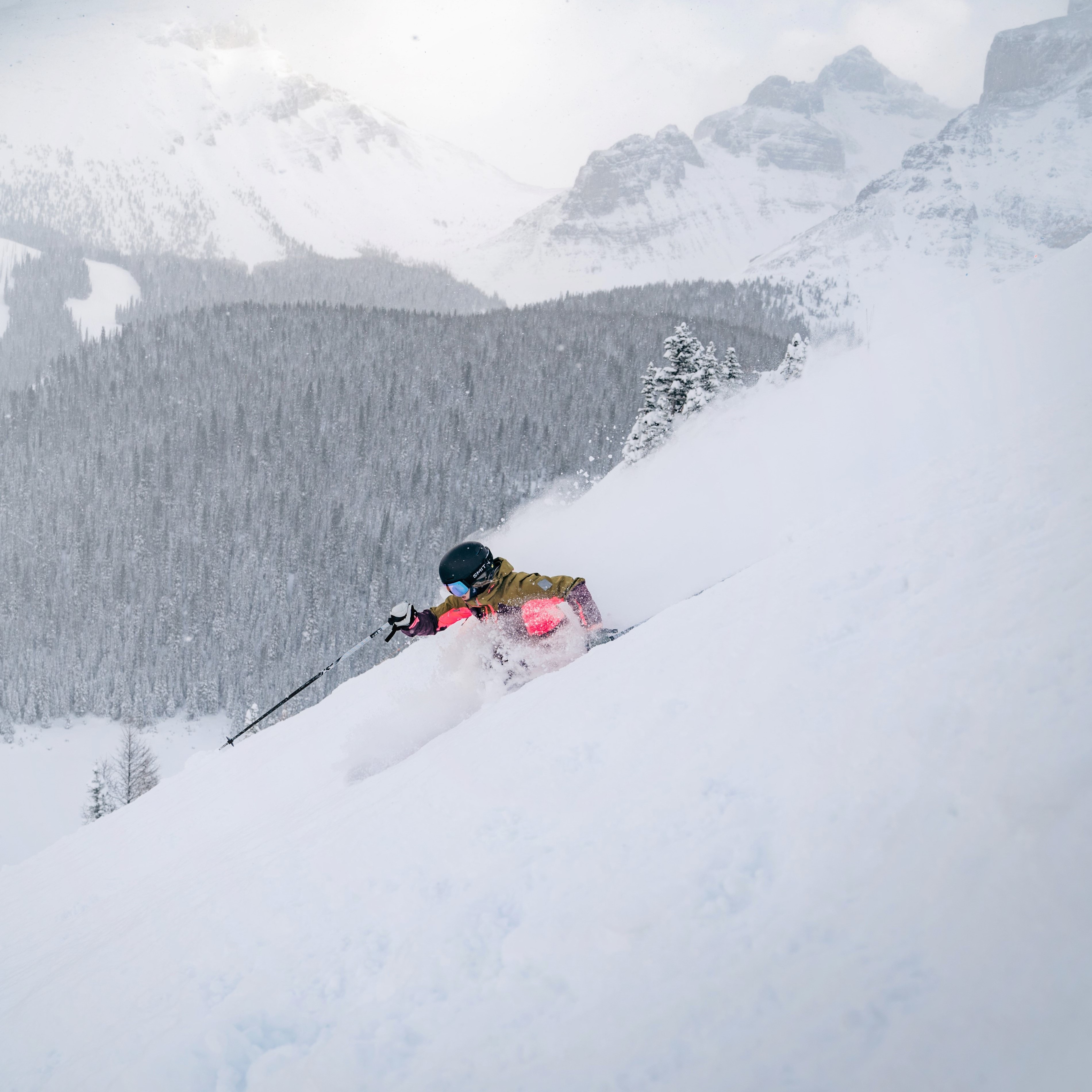 Jun 27, 2023
Sunshiners to Know: Rachael Karker
Winter at Banff Sunshine Village is filled with some of the biggest snow enthusiasts of winter sports. People from different corners of the globe join us at Banff Sunshine to ski in the Canadian Rockies on Canada's Best Snow. We are lucky to call Sunshine Village home. Rachael Karker, Olympian, freestyle skier, student, and local Sunshiner calls Sunshine her second home.
Karker put on her first set of skis and headed to the slopes at the age of 2. At 14, she dove deep into park and slopestyle skiing, before focusing on halfpipe.
Sunshiner, Rachael Karker carves her ski dreams into a reality, as she continues to stand podiumed and collecting medals.
Fast forward to today, Sunshine fanatic, Karker repeatedly pushes her ski-abilities to make the impossible, possible.
A role model to girls of all ages, Karker not only has a keen eye for detail in landing the most incredible tricks in the halfpipe, but also admires culture and art of the past! Rachael is in her final year at the University of Calgary, studying for her BA in History.
Rachael Karker, a strong female athlete, ski wizard, and Olympian on Team Canada, loves skiing the slopes of Banff Sunshine Village with her partner in shred, Brendan Mackay.
When she's not taking on the books, or training for the 2023 Milano Cortina Olympics, you can find her skiing through life at Banff Sunshine Village!
Next time you're skiing the slopes of Sunshine, be sure to say hello to fellow Sunshiner, Rachael Karker, (if you can keep up.)