Thursday, August 3
Thank Goodness For Winter (on it's way!)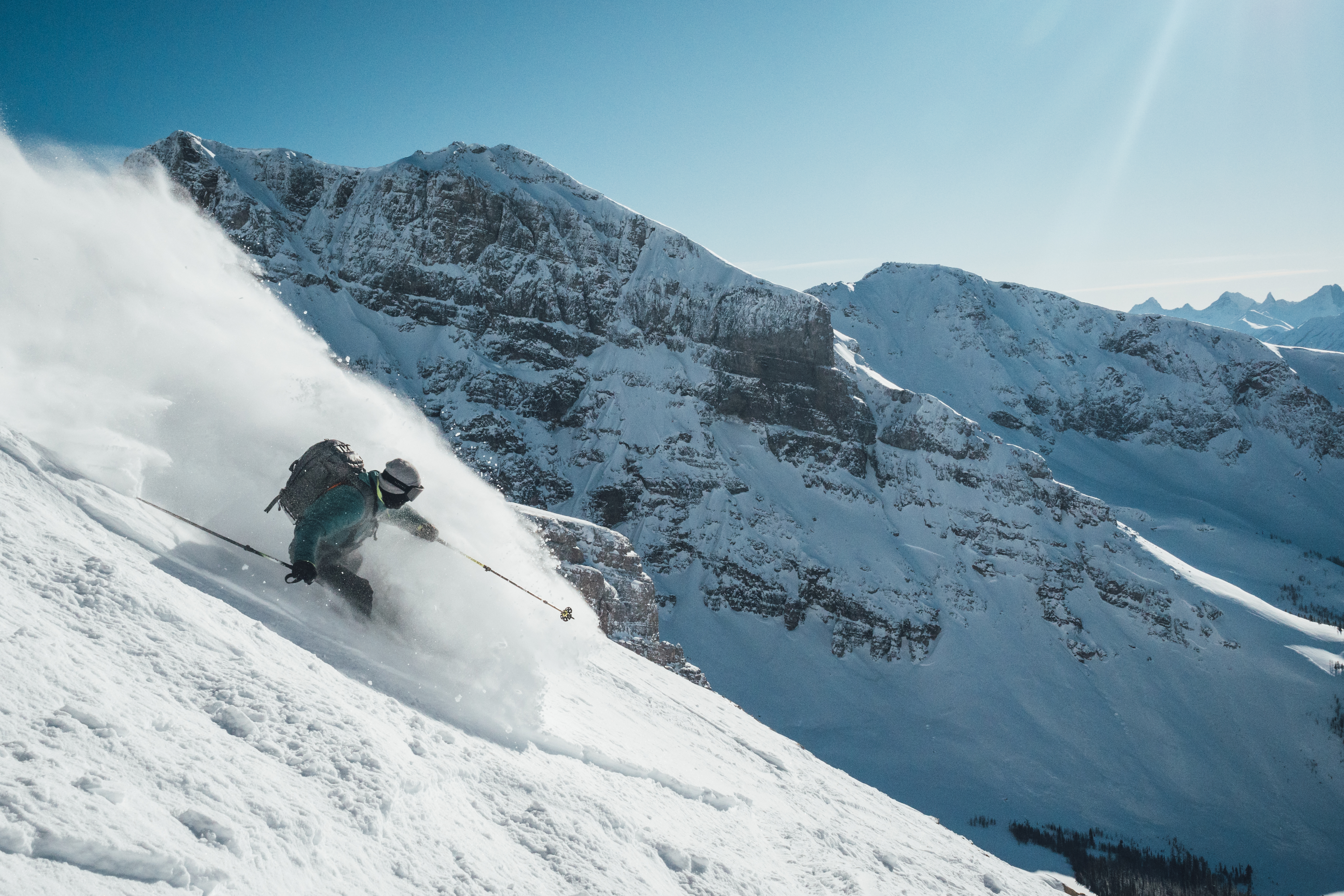 Aug 3, 2023
Thank Goodness For Winter (on it's way!)
Let' talk about our favorite season... WINTER!!!!
Banff Sunshine Village is THE world class ski destination for all things winter fun. The slopes of Sunshine offer a variety of green, blue, black, double black runs and freeride zones, for all riders to enjoy Sunshine Village, no matter their ski-ablilities. Skiers and riders from different countries around the globe gravitate towards carving up Banff Sunshine Village due to its high location in the Canadian Rockies and fluffy, dry powder that consistently fall on our slopes each winter.
TGFW! In other words, Thank Goodness For Winter. Winter is on it's way...... thank goodness!
It comes as no surprise that we count the days between the season's end date, to the following winter season's opening date.
In honor of winter's arrival, we're patiently waiting until the first snowfall of the 2023/2023 winter season, here are some reasons we love WINTER!
NO need for air conditioning
Cool down with a day of skiing and riding on Canada's Best Snow.
NO mosquitos
YAY!
Cozy ski gear
Be the coolest cat on the mountain this season. Shop our retail stores or buy your Banff Sunshine merchandise online.
Powder days with friends at Banff Sunshine
Don't have your seasons pass? It's on sale, click here to get yours.
Après at Trappers
Mmmmm, poutine.
Waking up slope-side in the heart of the Canadian Rockies
Wake up to a winter wonderland when you stay at the Sunshine Mountain Lodge, book your stay now!
Less chance of getting a sunburn
Now, we still STORNGLY recommend for you to wear your sunscreen everyday you spend at the mountain. It is called SUNSHINE for a reason.
We can't hide it, we love winter and right now, our winter pass is on sale! And just like summer, this sale will be over before you know it. Get your mitts on this deal!
Grab your pass, prep your gear and ski ya on the slopes for the 2023/2024 winter season!