Wednesday, September 13
Thanks for a good summer, Sunshiners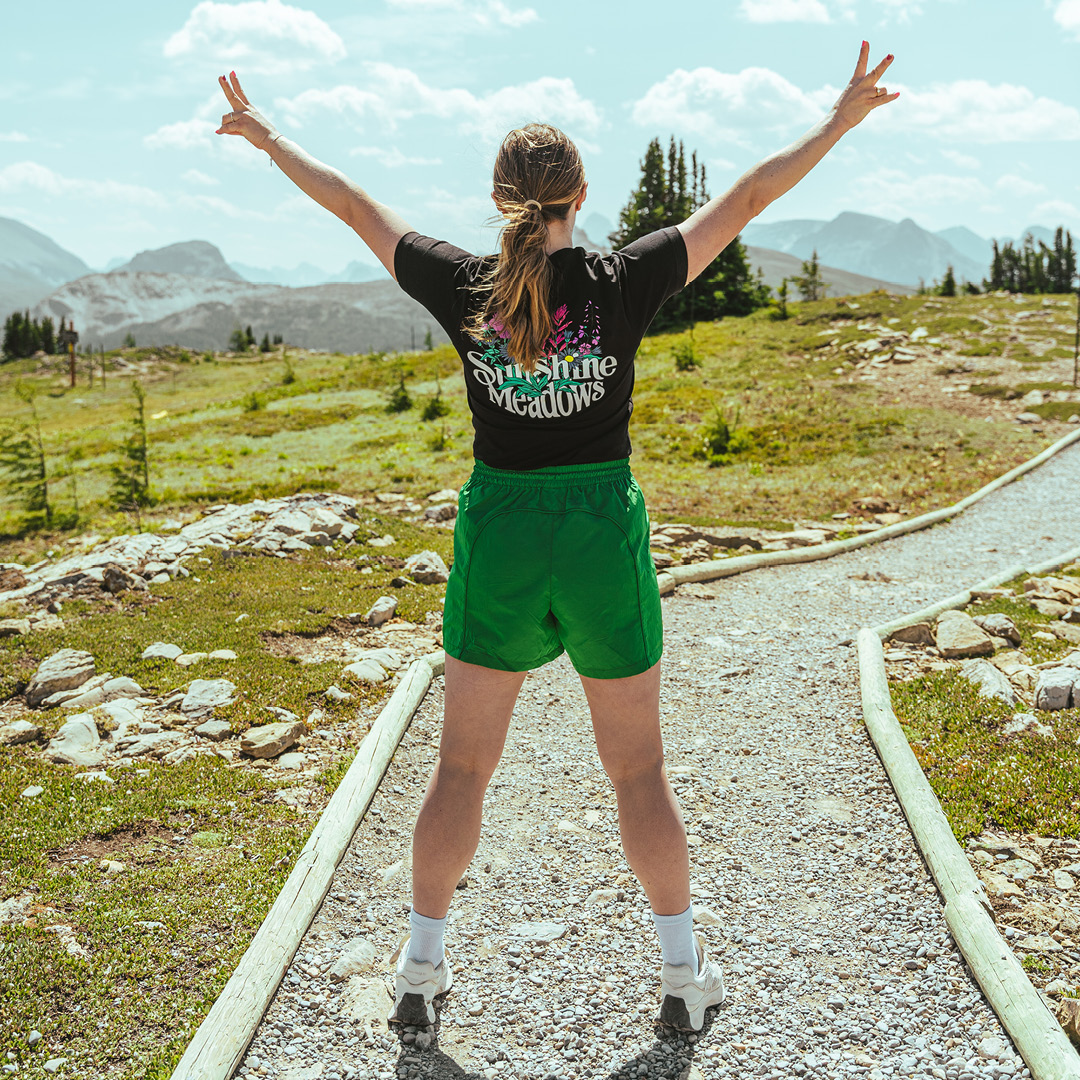 Sep 13, 2023
Thanks for a good summer, Sunshiners
Thank you Sunshiners for making summer at Sunshine one of our favorite seasons, (after winter of course!)
From our Sunshine family to yours, thank you for sharing our love for exploring the Canadian Rockies with us. Summer at Sunshine is like no other. The Sunshine Meadows spoiled us with a blooming oasis of over 50 different species of Alberta's famous wildflowers over the span of two months.
Our yearn for the mountains is in our sunshine genes, and we are so grateful we get to share it with you!
Besides the heat, summer at Sunshine is filled with family-friendly events in the village. It's a little difficult to say what our favorite part of summer was, every moment was something special, but we have a few people we want to share a special thank you with: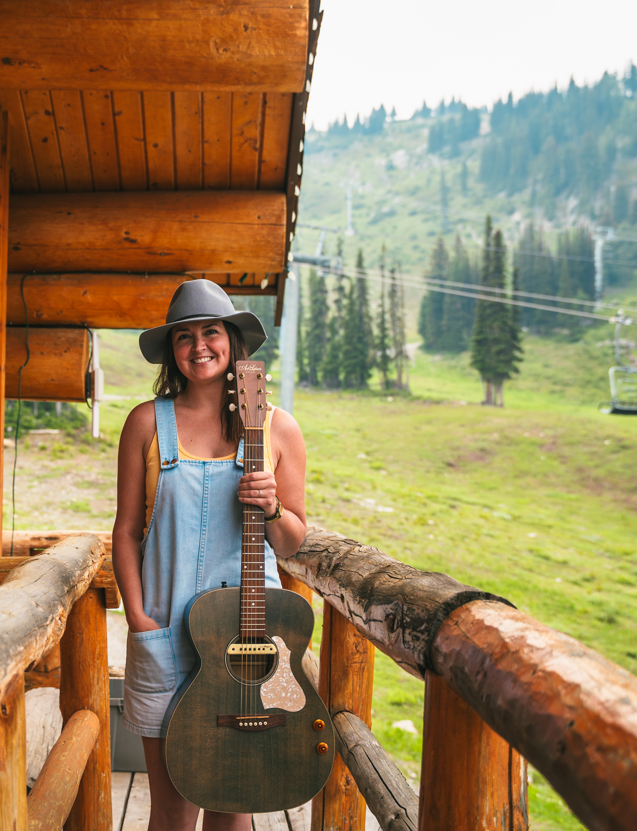 Banff's local celebrity, Steph O'Dette spent a few weekends with us in the village playing some of her favorite indie-rock tunes. A Bow Valley local, Steph's musical style is inspired by her love for the mountains. This local mountain girl shares a wind of calmness, as her lyrics warm our Sunshine loving hearts.
Steph played on our Trappers patio over the summer! After a day of exploring, Sunshiners soaked up the Sunshine to the relaxing sounds of the Steph.
We want to extend our Sunshine gratitude to Steph, thank you for sharing your Rocky Mountain love with us!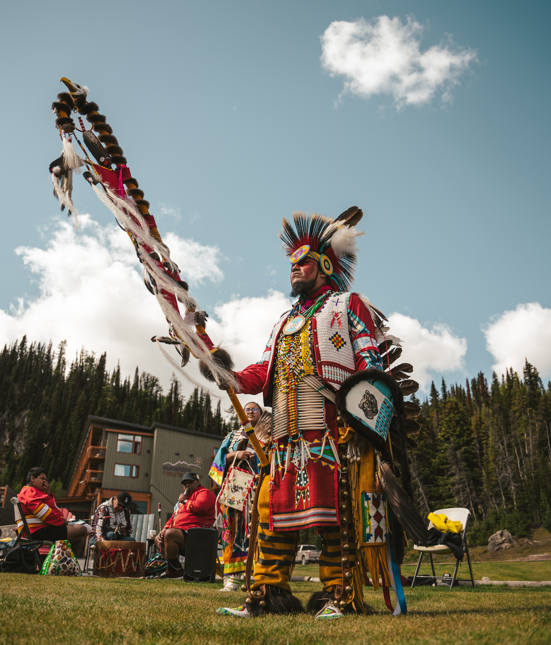 This summer, Banff Sunshine celebrated land and indigenous culture during our Indigenous Days celebrations. Historically, the lands and waters of Banff National Park have been used by indigenous people for sustenance, ceremony, travel, and trade. During Banff Sunshine's annual Indigenous Days celebrations, we invited the Stoney Nakoda Watâga Singers and Dancers to share their vibrant culture with us. Thank you to The Stoney Nakoda Watâga Singers and Dancers for brightening up the village during our community event, we look forward to next year's Indigenous Days Celebrations at Banff Sunshine!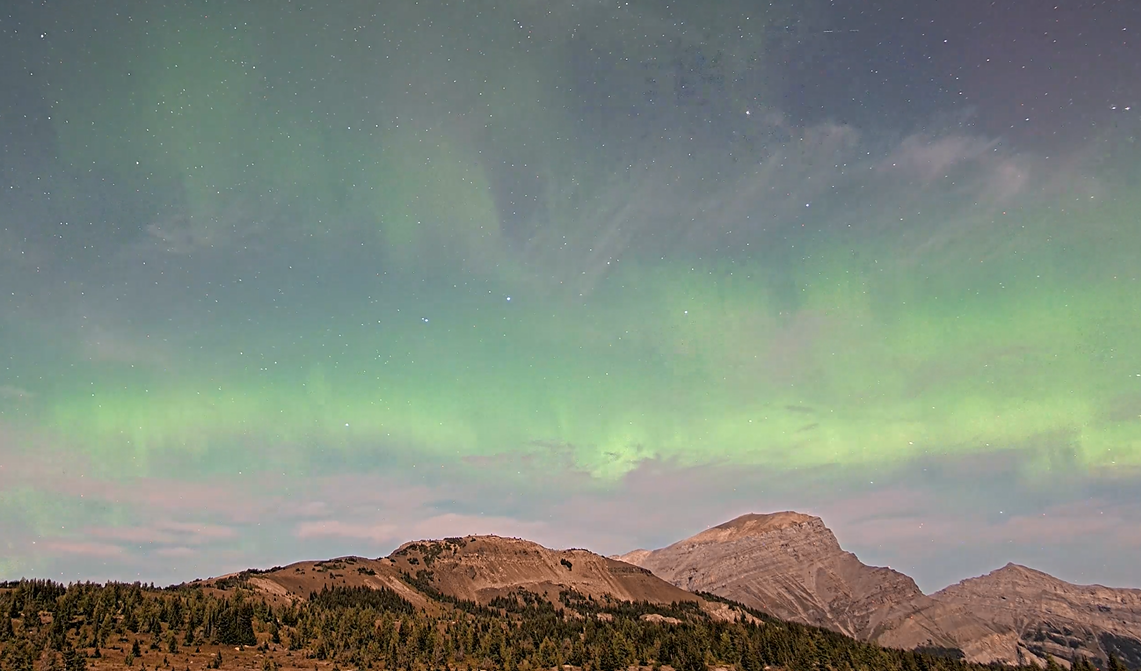 On some special summer nights, Aurora Borealis awakens the night sky with breathtaking dances. Aurora Borealis is a friendly face that often makes an appearance in Banff National Park. At 7000 feet above sea level, guests of the Sunshine Mountain Lodge get elevated access as the Northern Lights dance in the nighttime sky. Thank you mother nature, you never cease to amaze us! Book your next staycation with us for a chance to catch the auroras or watch our Aurora Cam!
On select weekends, Banff Sunshine hosted Fit in the Rockies, an outdoor exercise class that escapes the busy city life and allows you to inhale fresh, mountain air while working up a sweat from our Standish viewing deck. Thank you to all who joined our outdoor fitness classes!
As you hike through the Sunshine Meadows, our Rocky Mountain peaks look a little "naked," over the summer, you can spot exactly where you ski!
With the Sunshine Mountain Lodge and the Banff Sunshine Meadows now closed for the season, the slopes of Sunshine are beginning to dress in Canada's Best Snow. View our webcams to see the mountain layering up for the winter season after each snowfall.
Thank you Sunshiners for an unforgettable summer, our summer side will be back shortly, but in the meantime, grab your season's pass, grab your ski buddies and join us at Banff Sunshine Village for 7 months of skiing and riding on Canada's Best Snow.