Sunday, May 22
Watergate Banked Slalom (May 22nd)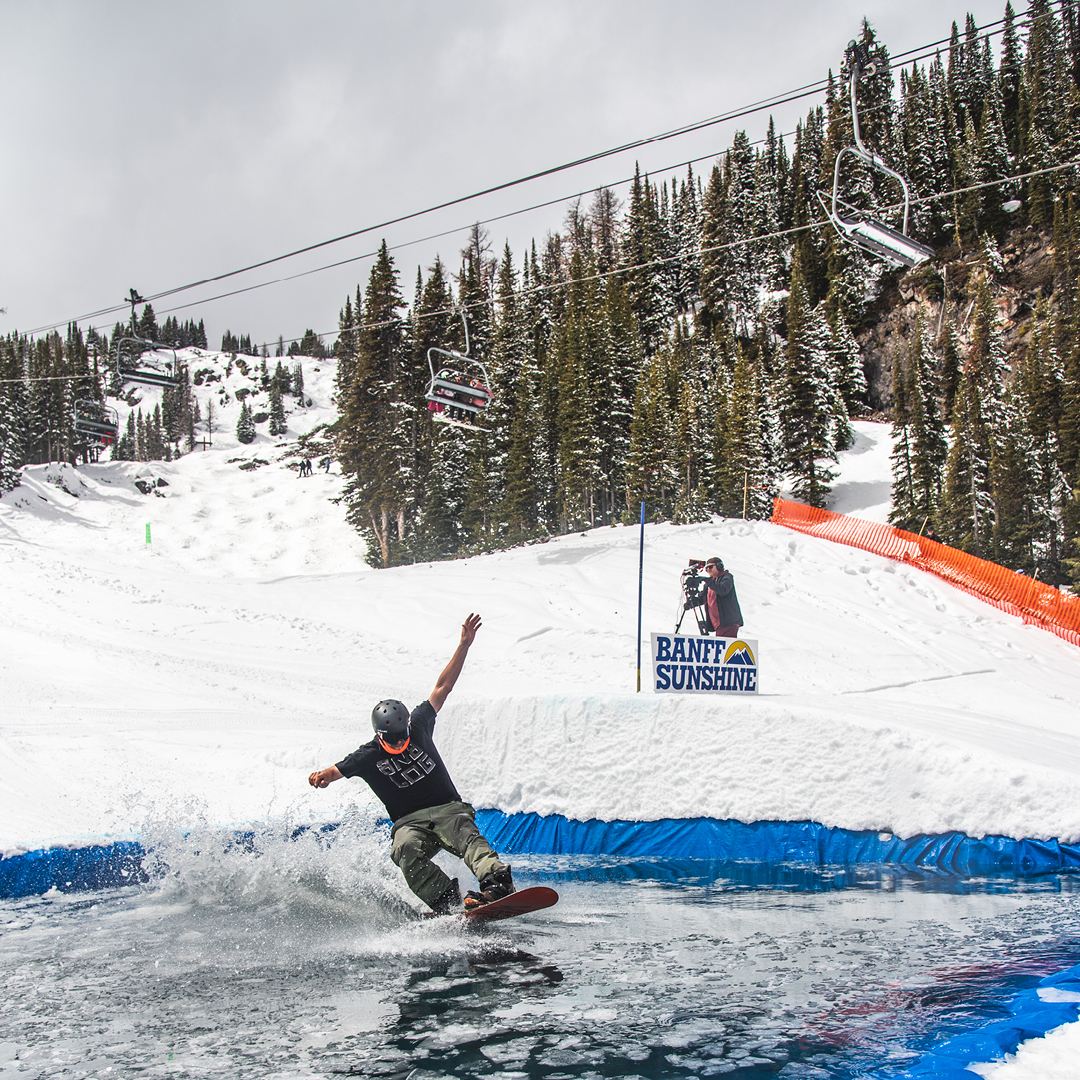 May 22, 2022
Watergate Banked Slalom (May 22nd)
You've seen the traditional banked slalom events pumping around Sunshine all year, so what can we put into the recipe to spice it up for our final weekend? You guessed it. Just add water. Come test your skills on the unique terrain course, with speed, skill and pond skimming a must for ambitious racers.
Event Schedule:
- From 10 AM to 11:30 AM: Registration at the Old Gondola Sliver
- From 12:30 PM to 3:30 PM: Runs Start
- 3:30 PM: Awards
Cost:
- $20

Rules:
- All minors need to be accompanied by a legal guardian to sign the Release of Liability.
- Helmets are mandatory for all participants.
- Inverts are not permitted in this event.
- Sign a Waiver/Photo Release and listen to Safety details
Required Waiver:
- Click Here to sign the waiver

Prizes:
Lots of great prizes will be given away: snowboards, outerwear and much more! Everyone gets a prize