Monday, May 22
Slush Cup (May 22nd)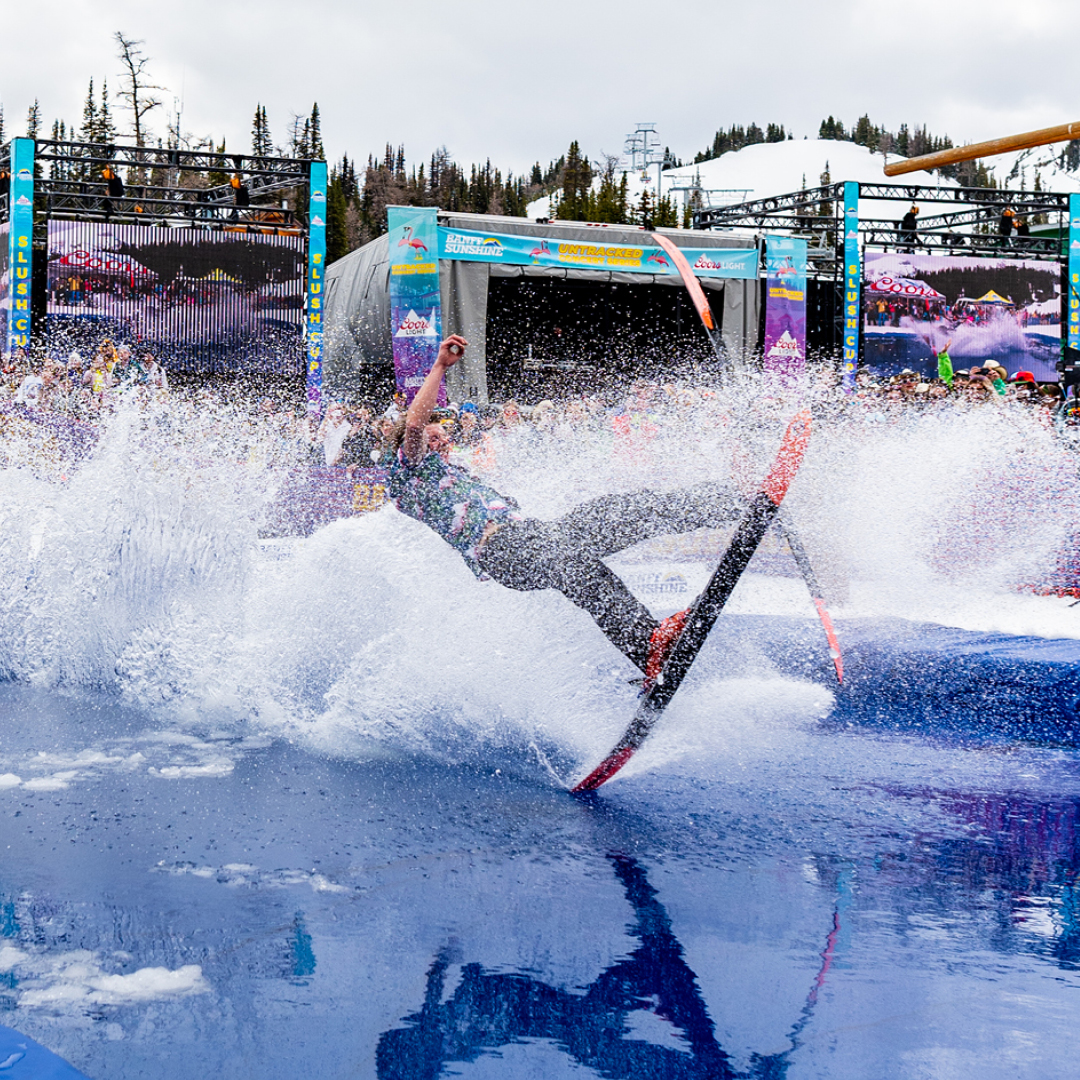 May 22, 2023
Slush Cup (May 22nd)
IT'S BACK! Sunshine's BIGGEST and BADDEST event. SLUSH CUP
It's everyone's favourite time of the year!
Held each year on the last day of the season, Slush Cup is a competition where participants ski or snowboard down a run into an icy pool of water. The aim is to skim across the pool until you've reached the end.
Registration:
- On the day of the event from 8 AM to 9 AM at the Sprung Structure.
- As there are limited spots, Sunshine Staff will be handing out Waiting Number Cards to people lining up in front of the Sprung Structure, then will proceed to the registration process.
Insider's Tip:
- Come in early to make sure you have a spot! Guests usually start lining up as early as 7:30 AM at the Gondola base.
- The first jump of Slush Cup will be happening at 12 noon, Monday, May 22nd.

What do you need?
- Bring your Photo ID. We won't allow people to register if they don't have a Photo ID with them. 18 and over only.
- Sign a Waiver/Photo Release and listen to Safety details
- Have a Costume and Costume Description - Don't forget to make it funny! Your description will be announced by the MC
- Have a photo taken with your Bib
- Attend the Safety Meeting at 10:30 AM. If you do not attend the meeting you are not able to participate.

Required Waiver:
- Click Here to sign the Waiver.
Snorkeling from the sidelines?
A sightseeing lift ticket in your all access pass to the coolest party in Canadian Rockies for $55+GST.
All lift tickets, and seasons passes, including your mid-week seasons pass, is valid on Monday, May 22nd!
Buy your mobile lift ticket ahead, and save!