Saturday, January 18
Airblaster Mini SKOLF (Jan 18)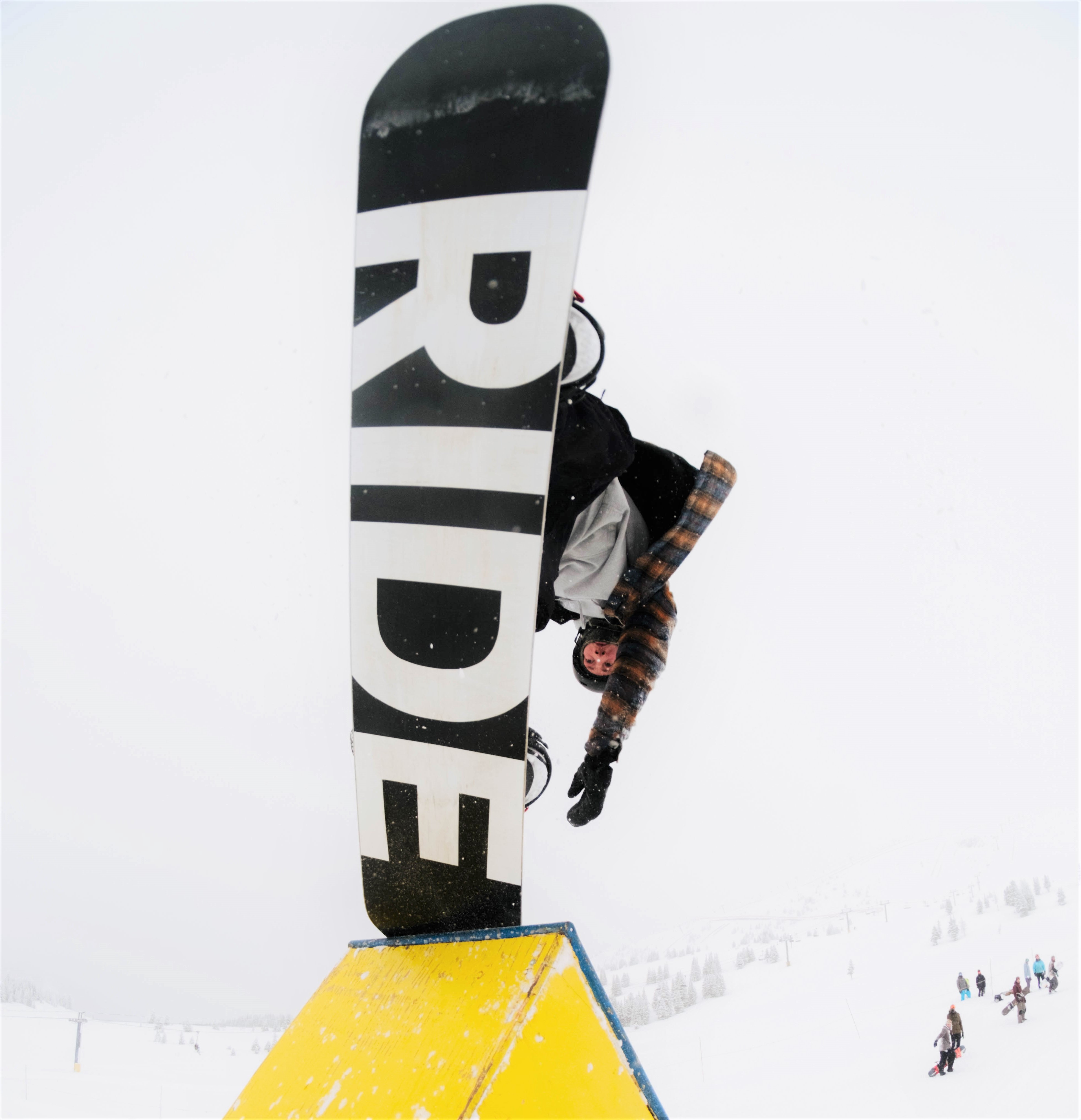 Jan 18, 2020
Airblaster Mini SKOLF (Jan 18)
The Mini Skolf Snowboard Challenge tour is coming to Banff Sunshine on January 18, 2020!
SKOLF is a hybrid name for a hybrid game. The SK comes from the game of S-K-A-T-E, a version of the classic game of H-O-R-S-E which was adapted by snowboarding. And the OLF comes from GOLF, the classic ball-in-hole game.
Mini SKOLF is like GOLF. Riders in groups of 4 take on a setlist of challenging tricks on specific park features. Each feature is a "hole" with a trick called out.
Each rider will have a maximum of four shots for each hole. Land the trick at first try and you will get 1 stroke. If it takes you 2 tries to land the trick properly, your score is 2, and so on.
Complete the 6 features ( or 'holes') in as few strokes as possible for your chance to qualify for a Regional Final Airblaster produced SKOLF! All for the opportunity to get invited to... the SKOLF Championship Final!
Prizes:
- Top 3 lowest scores get an invite to the Central Regional final.
- Lifeproof awards
- Sunshine Village swag
Schedule:
- 9:00am - 10:30am: Registration outside Trappers
- 10:30am: Riders Meeting & Rule Review in Strawberry Park
- 11:00am - 3:00pm: Mini SKOLF Competition in Strawberry Park
- 3:00pm: Awards for Top 3 scores of the day
Fee:
Free!
Limited to 48 riders. Registration is first-come, first-serve.

Snowboard Only