Saturday, April 27
Beyond the Boundaries: Womens Snowboard Camp (April 27-28)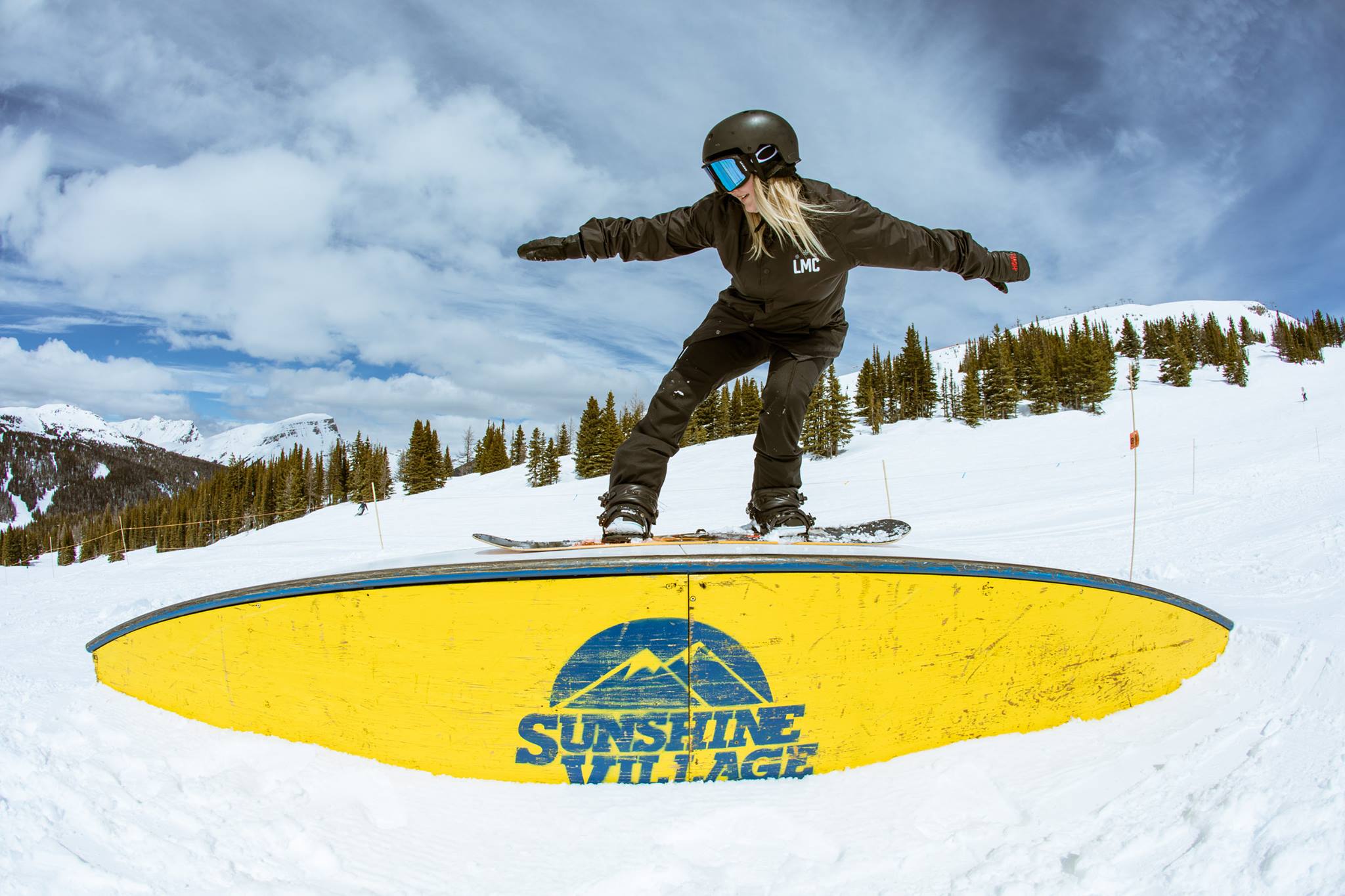 Apr 27, 2019
Beyond the Boundaries: Womens Snowboard Camp (April 27-28)
Learn new tricks, progress in the park, and ride with a group of like-minded ladies! Beyond the Boundaries Snowboard Camp is returning to Sunshine Village in Banff, Alberta on April 27-28, 2019! Whether you are totally new to the park or are a freestyle veteran, BTBounds' professional rider coaching staff will help you learn new things, increase your confidence and have fun! Drop into features in a private progression park built by the talented SSV parks crew—the perfect place to hit your first box or dial in tricks on a street-style rail, drop into a jump for the very first time or perfect your 360—plus add a whole bunch of trail tricks to your repertoire! This is the ultimate shred weekend designed just for the ladies!

We are really stoked to partner with Rude Girls snowboard shop for the weekend again, too! Stay tuned for details for Friday night registration and welcome party at the shop in downtown Banff!

BTBounds camp includes:
- lift tickets for two days
- professional rider coaching staff
- small group coaching
- private progression park
- delicious lunch each day
- morning yoga
- goodie back stocked with products from BTBounds sponsors (more TBD!)
- Saturday apres
- Sunday awards celebration and prizes
- professional photos for you to download, save, post, and more

$450 CAD ($340 USD) – lift tickets included
Register here:
https://www.btbounds.com/register/?fbclid=IwAR3s5APx3q4XQq0f4HwipDfmJH_JeX0zgr-VAMw-ege8_rqW6Kh319OZQtk

About Beyond the Boundaries:
Beyond the Boundaries women's snowboard camps are freestyle-focused experiences perfect for all abilities of snowboarders. If you have never been in the park before, our staff of seasoned, professional coaches will be there every step of the way as you hit your first box. Familiar to the park and looking to add to your bag of tricks? We got you, girl! We will help you step to street-style rails, perfect your front three, or master switch Euro-carving and on-trail tripods. At each camp, BTBounds is lucky to have our own private park with beginner-to-intermediate sized jumps, box, rails, and more that are perfect for every level of rider to learn new tricks.
Professional snowboarders and coaching staff are there at every turn to provide guidance and advice. Learn from Olympians, video part veterans, professional coaches, and other accomplished women who bring a wealth of knowledge and passion to every weekend camp.

During each camp, building confidence is emphasized as we're all learning together. Broken into half-day sessions, BTBounds instills skills from each basic area of snowboarding during the first three sessions--jumping, jibbing, transition, and all mountain--specific to your level of riding in order to provide a well-rounded base on which to build. On Sunday afternoon, because we understand that snowboarding is a very individual pursuit and everyone comes to camp with personal goals, we offer coached stations that each rider can choose from to dial in their favorite tricks.

BTBounds is designed for adults as a women's snowboarding weekend and can easily accommodate ages 16+. If you have a younger shredder in your family who you think would enjoy the weekend, please reach out to us at info@btbounds and we can figure out on a case-by-case basis!