Monday, April 26
Flamingo Fest // Flamingo Safari (April 26 - May 2)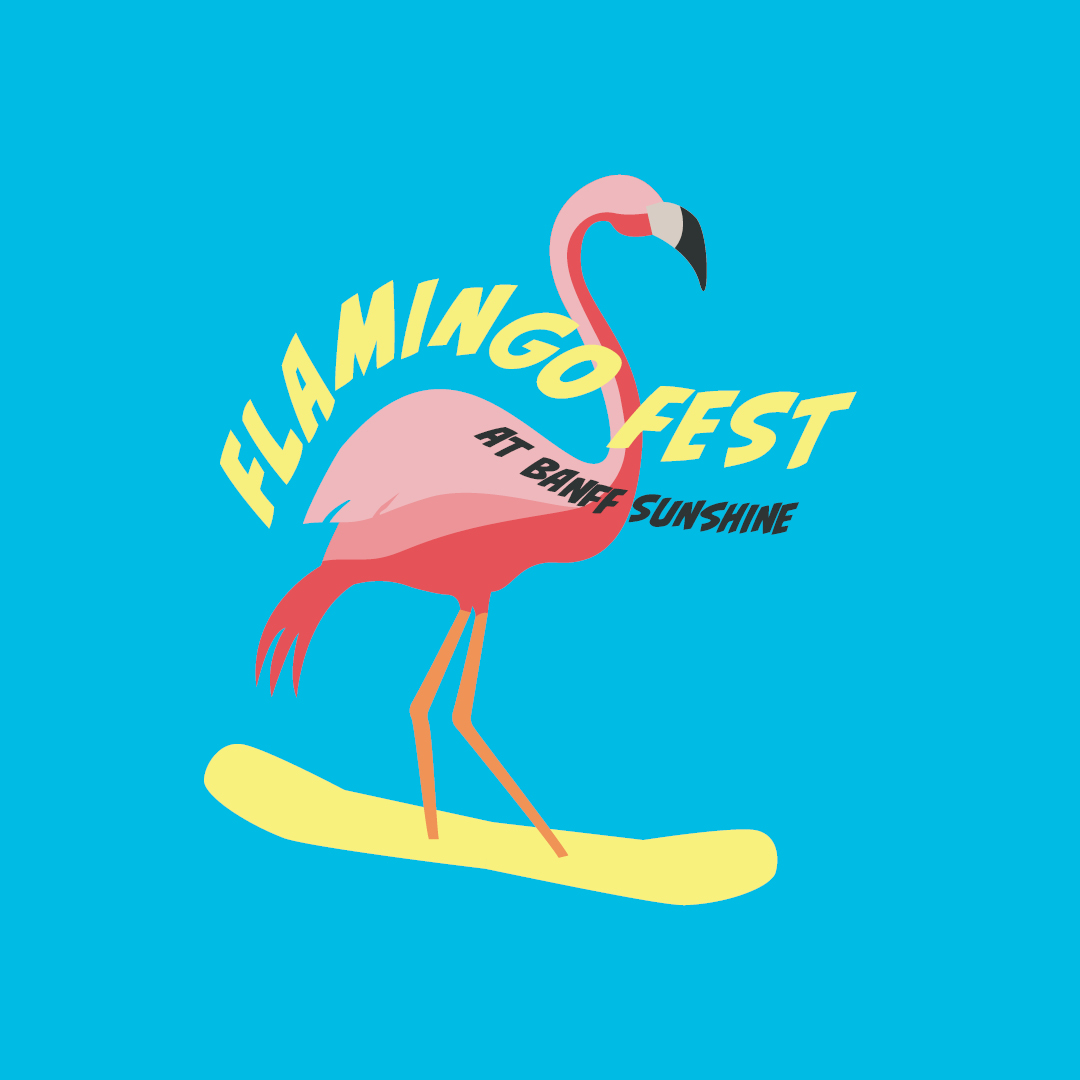 Apr 26, 2021
Flamingo Fest // Flamingo Safari (April 26 - May 2)
EVENT #1 Flamingo Safari
April 26th, 2021 - May 2nd, 2021
Our Rocky Mountain Flamingos have flocked to the slopes and hidden all over the mountain. There are 20 flamingos, each one with a fun fact about their unique flamingo sub-species.
Like did you know that the Rocky Mountain Flamingos prefer to ride in the blue cabins because they remind them of the beautiful South American beaches that their ancestors migrated from? (Although they are pretty vocal in expressing their wish for Banff Sunshine to add hot pink gondolas cabins.)
Keep your eyes peeled for the Rocky Mountain Flamingos on the slopes of Canada's Best Spring Skiing!
SAFARI DIRECTIONS
Take a photo of each Flamingo that you find. The Rocky Mountain Flamingos can be found all over the resort, mainly on green and blue runs with a few on black diamonds.
*Please make sure to leave the flamingos where they have landed and be careful not to touch them.
TO ENTER
By May 2nd,2021 send each Rocky Mountain Flamingo photo to us on Instagram (@Sunshinevillage) or Facebook.
PRIZE
The 3 people who find the most flamingos will win a Sunshine Flamingo Swag Bag.
The prize winners must pick up their prize at the Mountain (1 Sunshine Access road) or Calgary Snow Central (1037 11th Ave Sw Calgary, AB)