Saturday, November 30
Golden Ticket Rail Jam 2019 (Nov 30)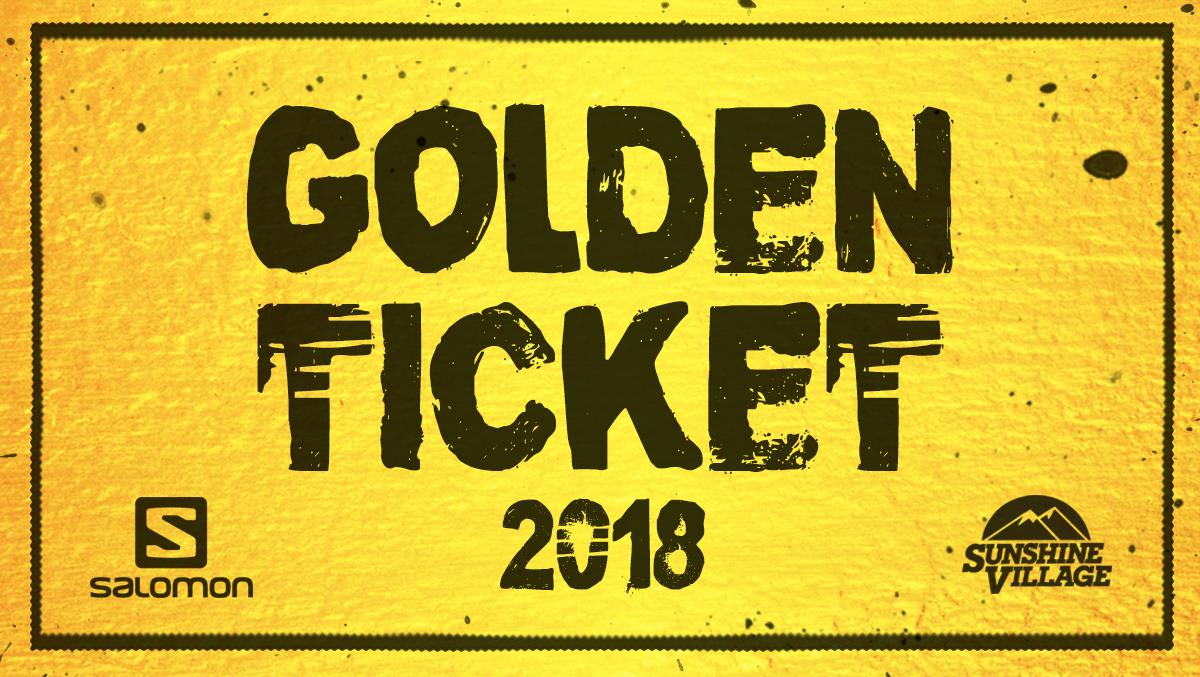 Nov 30, 2019
Golden Ticket Rail Jam 2019 (Nov 30)
ITS BACK!!!
This year the Shred SSV events kick off with the Salomon "Golden Ticket" contest.
If you win this event, you'll be HAPPIER THAN CHARLIE was when he won the Chocolate Factory!!
The Salomon Golden Ticket event is your ticket to a shrediddlyumptious winter!
Along with some awesome prizes for top 3 in each category, Sunshine Village will actively be looking for riders to join the Shred SSV Rider Team.
More about the Shred SSV Rider Team:

❄ Season Pass to Sunshine Village
❄ Discounts at Retail and Food & Beverage outlets
❄ Exposure through Sunshine Village Social Media
❄ Invites to exclusive Sunshine events.
❄ Much, much more
N.B. Spots on Shred SSV Rider Team are not guaranteed to be given out at event. Based on mutual agreement between Rider and Sunshine Village.
What are the prizes?

❄ First place Men's Ski and Snowboard and Women's Ski and Snowboard will get a new Snowboard or Pair of Skis from Salomon.
❄ Outerwear for runners up
❄ Sunshine Village Branded Gear and more.
N.B. Gear will be based on the rider's needs. No gear will be handed out on the day. Gear is subject to availability.
Schedule:

10 A.M. - Registration in the Village, outside Trappers
1 P.M. - Open Jam in Strawberry Terrain Park
3 P.M. – Awards in Strawberry Terrain Park
Fee:

$25 on the day
$20 for pre-registration online