Monday, May 20
Slush Cup 91 (May 20)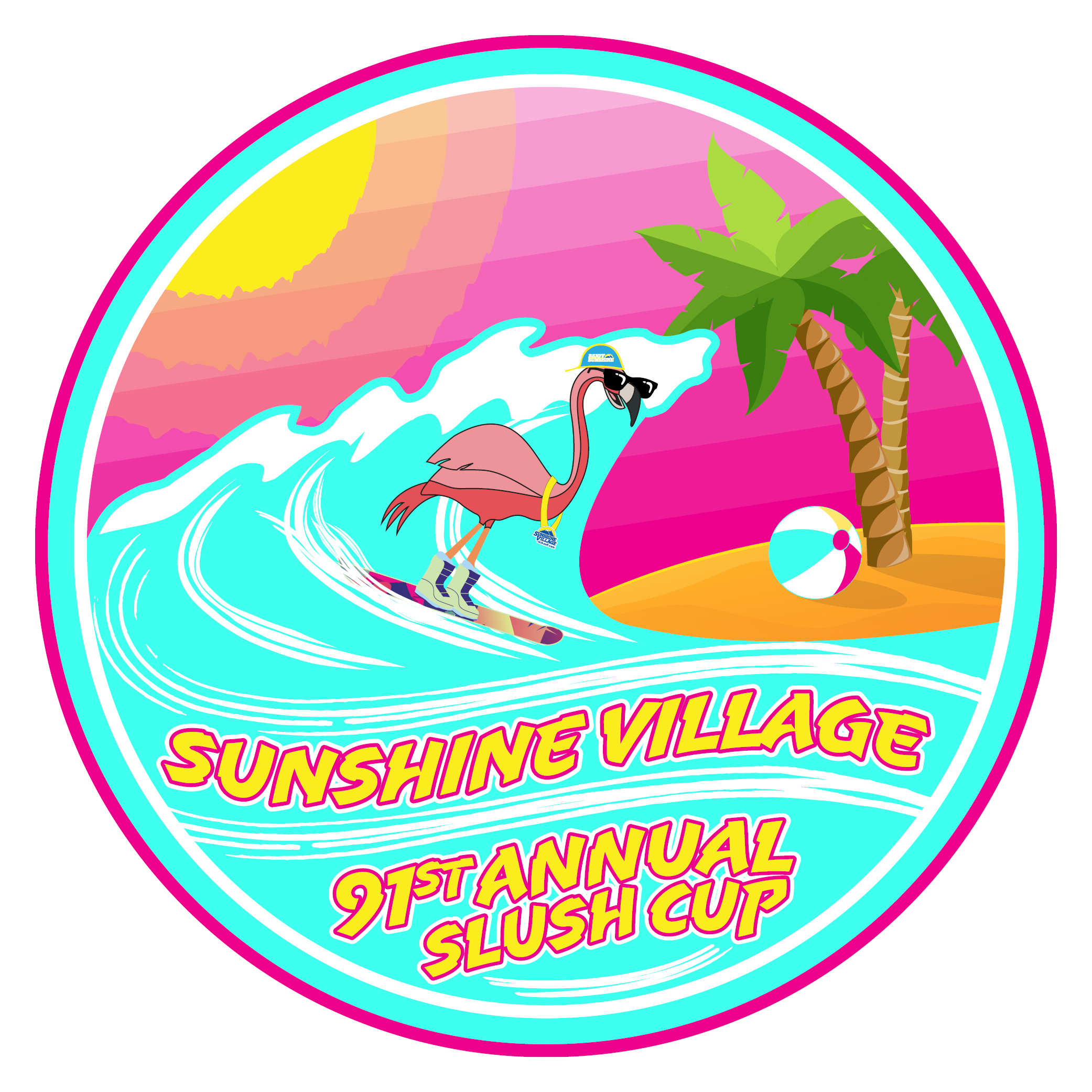 May 20, 2019
Slush Cup 91 (May 20)
Say goodbye to winter in the best way possible at the 91st annual Slush Cup event, Sunshine's LARGEST event.
It's everyone's favourite time of the year!
Held each year on the last day of the season, Slush Cup is a competition where participants ski or snowboard down a run into an icy pool of water. The aim is to skim across the pool until you've reached the end.
This year, we will be celebrating our 91st anniversary, so stay tuned for more details. The first jump of Slush Cup 91st will be at noon.
What's NEW for Slush Cup 91?
This year, we're planting our pole with flare and emphasizing a costume theme for both Slush Cup spectators and participants. The 2019 Slush Cup theme is "Camp on The Slopes" inspired by and poking fun at The Met Gala.
For some "dress up" incentive, this year, the Best Costume of #SlushCup91 will win a 2019/2020 Banff Sunshine Season Pass!! Plus, we'll be giving extra prizes to select, random and hilarious, costumes we see throughout the day!
Learn more "Camp on The Slopes" here.
Registration:
-From 8 AM to 9 AM at the Event Tent in the Village.
-As there are limited spots, Sunshine Staff will be handing out Waiting Number Cards to people lining up in front of the Event Tent, then will proceed to the registration process.
Insider's Tip:
-Come in early to make sure you have a spot! Guests usually start lining up as early as 7:15/30 AM at the Gondola base.
-The first jump of Slush Cup 91 will be happening at 12 noon, Monday, May 20th.
What do you need?
- Bring your Photo ID & $25 - We won't allow people to register if they don't have a Photo ID with them. 18 and over only.
- Sign a Waiver/Photo Release and listen to Safety details
- Have a Costume and Costume Description - Don't forget to make it funny! Your description will be announced by the MC
- Have a photo taken with your Bib
- Attend the Safety Meeting at 10:30 AM
Cost:
$25
Event Rules:
- Must be 18 or older to participate
- No alcohol or drugs are permitted before or during the event
- No Inverted maneuvers are permitted
Still need a pass? Our 2019 Slush Cup Party Passes are now on SALE!